The secret toll of our escalating natural disasters
Thousands of Australians have revealed they live with unseen and ongoing mental scars from surviving massive natural disasters.
A landmark study from the Climate Council group found more than 80 per cent of Australians have experienced a disaster in the past five years, such as deadly bushfires or devastating flooding.
Of those, half said they'd encountered a mental health issue as a result of the upheaval.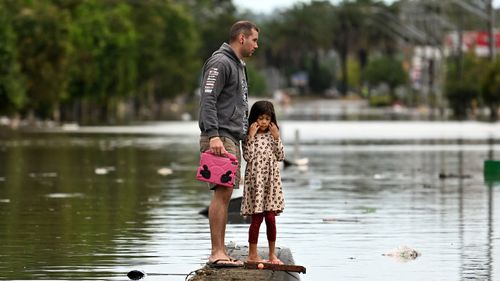 The study explored the mental health toll of compounding and worsening climate change, and it also uncovered widespread distress as Australians grapple with rising insurance premiums.
Spiking costs had led to a worrying number of people quitting their insurance, the study said, because of the financial burden.
The study of 2508 people included testimony from Lismore and northern New South Wales residents, who were flooded one year ago, and hundreds who'd experienced disasters across the country.
People living in rural and regional areas were much more likely to have been affected by flooding and bushfires at least once since 2019.
They also found it harder to access mental health support and were more likely to declare that state emergency services and state governments were poorly equipped to deal with climate disasters.
"Decades of scientific research have taught us a lot about the physical risks of climate change, but far less attention has been paid to the impact of climate change on our mental health," the Climate Council's Dr Simon Bradshaw said.
He said the study highlighted the devastating toll climate change is having on the mental health of communities.
"They show that stronger action on climate change is fundamental to protecting the mental wellbeing of Australians," Bradshaw added.
Over the past week, 9news.com.au has documented harrowing personal stories of Lismore residents who had survived the flooding but were still trying to pick up the pieces, one year on.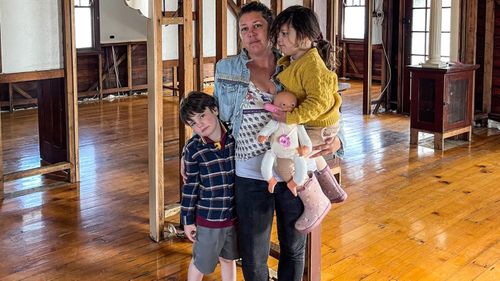 Crystal Lenane's life has been turned upside down and her family is stuck in a frustrating limbo; many are still homeless.
Rising insurance premiums have made it harder for people to protect against extreme weather disasters, the study found.
Almost one in 10 of the nearly 500 Australians surveyed who experienced a disaster had their home destroyed or deemed their uninhabitable.
One in five reported having no insurance.
Of those who did have insurance, nearly two-thirds said their premiums had increased recently, with most blaming the rise on the impact of recent extreme weather events.
Worryingly, one in 20 had cancelled their insurance coverage because it was no longer affordable.
Lismore Councillor Elly Bird said the Northern Rivers community was experiencing "a collective trauma".
She said parents, children and people still displaced or grappling with being unable to afford insurance or those who've had their claims refused were particularly affected.
"People simply cannot navigate day to day. We're exhausted. And while we continue to rebuild and may well achieve some type of 'normal', it is abundantly clear that the mental health repercussions will be with us for a very long time."