Avengers actor Jeremy Renner hospitalised after snow-related accident
Avengers star Jeremy Renner is being treated for serious injuries that happened while he was ploughing snow, the actor's representative said on Sunday.
Renner, 51, is in critical condition although he is stable, the actor's representative said. No further details on the extent of Renner's injuries were available.
The actor has a home in Nevada, but it is unclear where he was hurt.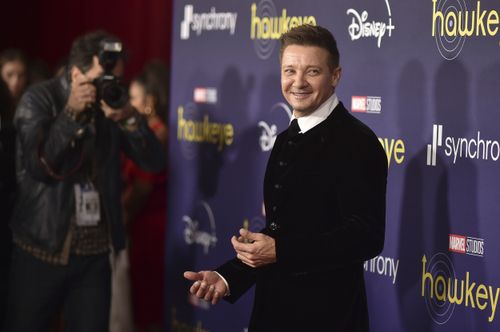 Renner plays Hawkeye, a sharp-shooting member of the superhero Avengers squad in Marvel's sprawling movie and television universe.
He is a two-time acting Oscar nominee, scoring back-to-back nods for The Hurt Locker and The Town.
Renner's portrayal of a bomb disposal specialist in Iraq in 2008's The Hurt Locker helped turn him into a household name.
The Avengers in 2012 cemented him as part of Marvel's grand storytelling ambitions, with his character appearing in several sequels and getting its own Disney+ series, Hawkeye.