Japanese encephalitis virus more common in Victoria than first thought
The potentially deadly Japanese encephalitis virus has infected more Victorians than authorities have realised, new research has revealed.
The government only recorded 13 people in Victoria as being infected with the virus during last year's mosquito season.
But a new survey of blood samples of more than 800 people in northern Victoria has shown that about 1 in 30 had endured a Japanese encephalitis infection – equating to at least 26 infections.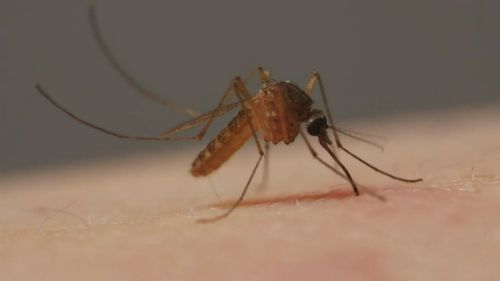 People tested positive for having had an infection in three Victorian regions – the Loddon Mallee, Goulburn Valley, and Ovens Murray, with those infected aged between 25 and 90 years.
Deputy Chief Health Officer Associate Professor Deborah Friedman has said the discovery of more cases of the virus shows the risk it poses to the community.
"There are sensible steps people can take to avoid mosquito bites. Wear long, loose-fitting, light-coloured clothing, use insect repellents, clear stagnant water around homes or properties, and avoid the outdoors when mosquitoes are observed, especially at dusk and dawn."
The eligibility criteria for vaccination against Japanese encephalitis has also been extended to seven new local government areas: Greater Bendigo, Northern Grampians, Hindmarsh, Horsham, Buloke, Yarriambiack and West Wimmera.
Victoria has recorded one case of Japanese encephalitis in humans this mosquito season.
There are also a number of others mosquito-borne diseases known to be circulating in Victoria – such as Murray Valley encephalitis and West Nile (Kunjin) virus – for which no vaccine is available.
A woman in her 60s died from the Murray Valley encephalitis virus earlier this month.