Suspect 'on the run' after man found dead, woman seriously injured in Melbourne's north
Police are searching for Shaun Sanderson after a man died and woman was injured in Melbourne's north.
A 29-year-old man died after being treated by paramedics at a home in Reservoir following reports of an attack with an "edged weapon" about 8.20am today.
Heavily armed police officers swarmed the street while a 65-year-old woman was rushed to the Royal Melbourne Hospital with serious upper body injuries.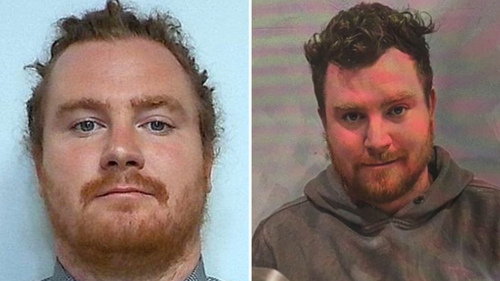 Victoria Police believe Sanderson was earlier inside the house and left.
Officers are searching for the 32-year-old, who was known to the man and woman.
Sanderson is described as being about 175cm tall, medium build, of Caucasian appearance with brown hair and red facial hair.