Ukraine president pledges justice after 'soldier execution' video
Ukrainian President Volodymyr Zelenskyy has pledged to "find the killers" involved in a video that appeared to show the execution of a Ukrainian soldier by Russian troops.
The man who appeared to be shot dead by Russian-speakers in a short video has been tentatively identified as a missing Ukrainian soldier while the footage circulated widely on Ukrainian social media and caused an uproar.
The country's chief prosecutor announced on Tuesday a criminal investigation into the killing, and human rights chief Dmytro Lubinets argued that it was a violation of the Geneva Conventions.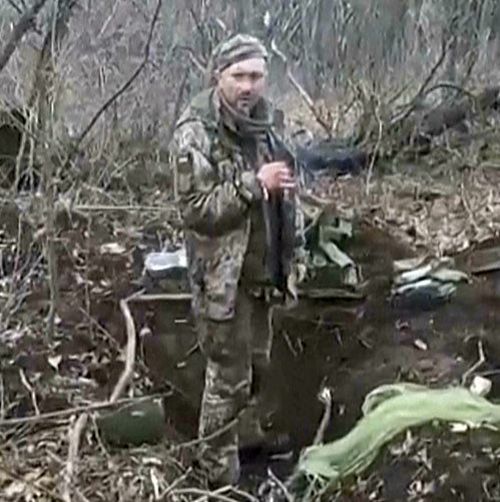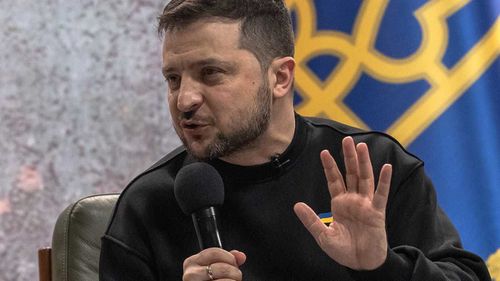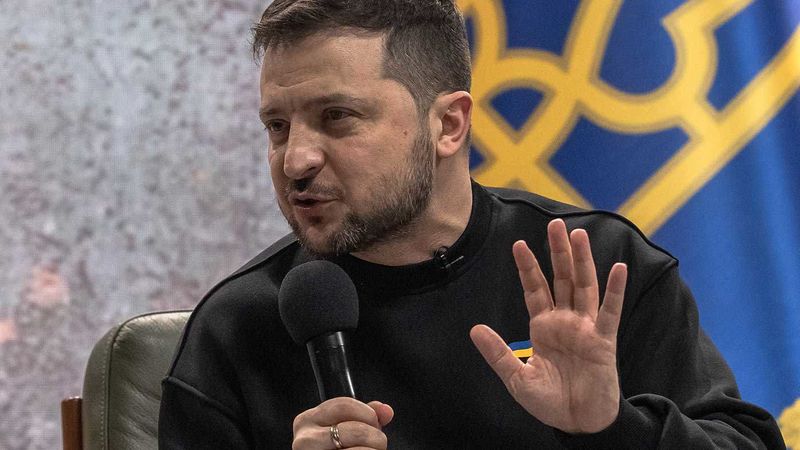 Senior Ukrainian officials alleged, without providing further evidence, that the man was an unarmed prisoner of war killed by Russian soldiers.
In the video, the man did not appear to be armed.
The 30th Mechanised Brigade on its Facebook page named the man as Tymofii Shadura.
The identification is based on preliminary information and is not final, it said.
Shadura has been missing for just over a month, since disappearing during bitter fighting in the Bakhmut area of eastern Ukraine, the post said.
The city has been a combat hot spot as the war extends into its second year.
His identity is to be confirmed once the body is returned from a Russian-occupied area, the post added, though it did not say when that might happen.
The Ukrainian military's general staff gave the same name for the dead soldier, saying it was "according to preliminary information".
In the 12-second video, the man in combat fatigues is seen in a wooded area smoking a cigarette.
Someone off-camera is heard speaking in Russian.
The man then says "glory to Ukraine" and is hit by a volley of gunshots, falling into a hole in the ground, with an off-camera voice saying "die", followed by an expletive.
The Associated Press could not verify the video's authenticity, any details about when it was recorded or anything about the people involved.
Questions sent by the AP to the Russian military about the clip did not immediately receive a reply.
The video circulated widely on social media in Ukraine and unleashed an outcry.
In his nightly video address Monday, Zelenskyy said: "I want us all together, in unity, to respond to (the soldier's) words: "Glory to the hero! Glory to heroes! Glory to Ukraine!" And we will find the killers."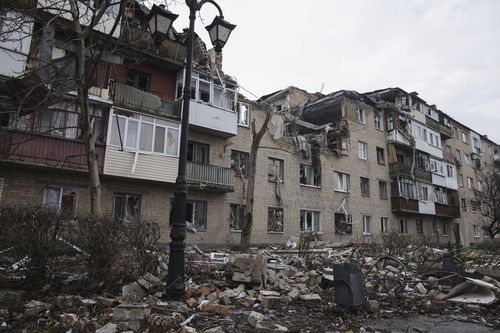 Moscow also has expressed suspicion about the treatment of Russian prisoners of war by Ukrainian forces.
Last November, Ukraine said it would open an investigation into video footage that circulated on Russian social media, which Moscow alleged shows Ukrainian soldiers killing Russian troops who may have been trying to surrender after one of the men seemingly refused to lay down his weapon and opened fire.
In other developments, Ukraine and Russia completed another exchange of captives.
Ukrainian presidential aide Andriy Yermak reported that 130 Ukrainian soldiers returned from Russian captivity, most of them with severe injuries.
Russia's Defence Ministry said 90 Russian servicemen were returned from territory controlled by Kyiv.