Supermarket cashier allegedly robbed and racially attacked in Perth
A Perth supermarket owner said she has been threatened, pepper sprayed and racially abused while confronting shoplifters at her eastern suburbs store.
Ashfield IGA store owner Sarah Wang said the incident escalated when she confronted two teenagers.
"I start to choke [due to the pepper spray] then I tried to grab her stuff then she tried to punch me," Wang said.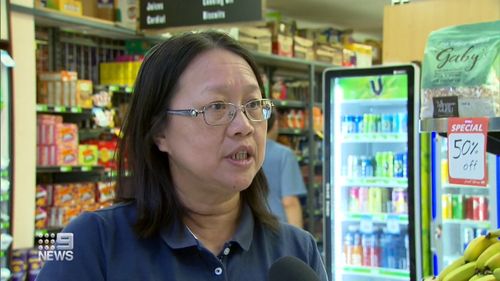 Wang said shoplifting is a daily headache but she has never experienced behaviour like this.
"It's not worth it, the violence, for $17," she said
The two girls, aged 13 and 14 years old, charged with aggravated armed robbery were released on bail on Wednesday.
The magistrate slammed Western Australia Police for keeping the sisters in custody overnight and said the officers did not make enough effort to contact a family member.
Wang said she felt worried when she heard the two girls were out on bail.
"When she left she said I'm going to smash your shop, so of course I worry about it," she said.
More children were caught stuffing stock under their clothes on Wednesday morning.
Wang said the ongoing shoplifting situation was "disappointing".
"I don't know, I wish the law or whatever can do something better," she said.