Prince Harry alleges William physically attacked him during row: report
Prince Harry has accused his brother, William, of physically assaulting him during an argument over his wife, Meghan, Duchess of Sussex in 2019, according to The Guardian.
The UK newspaper claims to have seen an advance copy of Prince Harry's highly anticipated memoir, Spare, in which Harry, the Duke of Sussex, reportedly alleges William, the Prince of Wales, knocked him to the floor during the altercation.
The alleged scuffle took place after a conversation between the two brothers, during which William, the heir to the British throne, called Meghan "difficult," "rude" and "abrasive," according to The Guardian.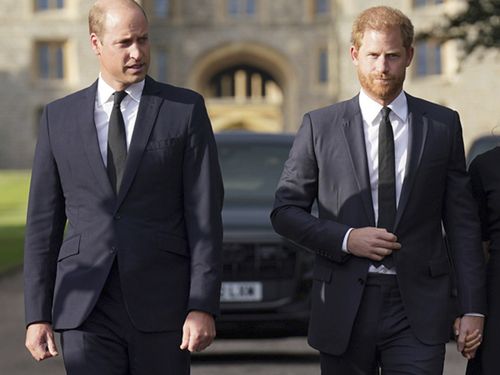 The confrontation escalated until William "grabbed me by the collar, ripping my necklace, and … knocked me to the floor," The Guardian reported.
CNN has requested an advance copy of the book from publisher Penguin Random House. Kensington Palace, Buckingham Palace and a spokesperson for the Sussexes declined CNN's request for comment on the alleged altercation.
The Guardian article focuses on the alleged physical altercation between the brothers but describes the entirety of the book as a "remarkable volume."
The article reports Harry's version of events, in which William arrives at Harry and Meghan's then home, Nottingham Cottage on Kensington Palace grounds, to allegedly discuss "'the whole rolling catastrophe' of their relationship and struggles with the press."
Harry alleges that William attacked him after he had offered him water and attempted to cool a heated verbal exchange, according to The Guardian.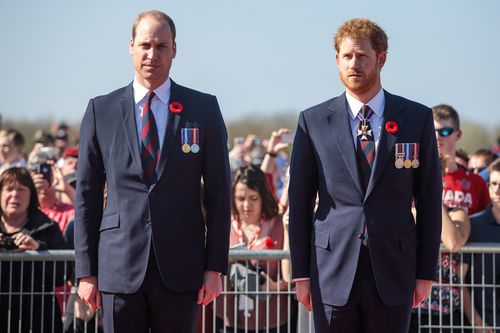 The article quotes Harry: "He set down the water, called me another name, then came at me. It all happened so fast. So very fast. He grabbed me by the collar, ripping my necklace, and he knocked me to the floor. I landed on the dog's bowl, which cracked under my back, the pieces cutting into me. I lay there for a moment, dazed, then got to my feet and told him to get out."
The article says Harry states in the book that William urged him to hit back, but he refused to do so. William left but later returned "looking regretful" and apologised, according to The Guardian article, quoting the book.
Spare is due to be released on January 10.
Elsewhere in the report, Harry recalls returning to the UK for the first time since stepping back as a senior royal in April 2021 for the funeral of the Queen's husband, Prince Philip.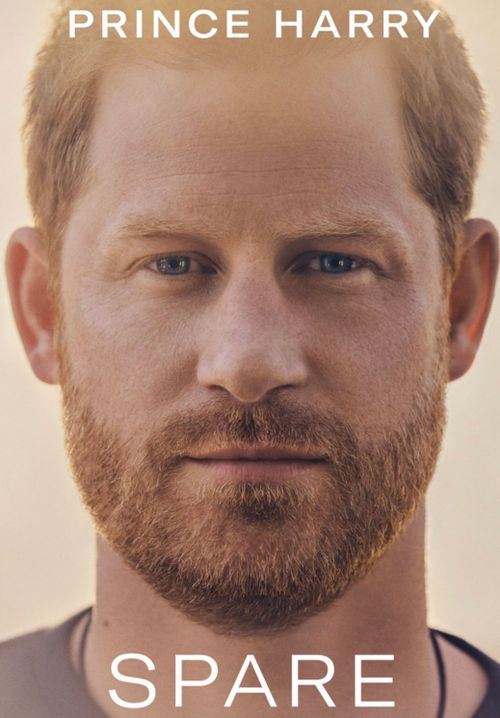 The somber occasion was the first time the 38-year-old duke was reunited with his father, now King Charles III, and William since he and Meghan had spoken to Oprah Winfrey for their bombshell interview.
Harry's retelling suggests tensions with William remained high and quotes Charles pleading to his sons not to "make my final years a misery," according to The Guardian article.
The article also revealed the brothers refer to each other as "Willy" and "Harold" respectively.
Prince Harry is expected to reveal more detail about his ongoing rift with the royal family in two television interviews broadcast this Sunday. The duke conducted interviews with Anderson Cooper for CBS' 60 Minutes and Tom Bradby from British network ITV to discuss his
upcoming memoir.
"The door is always open."

Prince Harry sits down for an exclusive interview with Tom Bradby this Sunday at 9pm on ITV1.

Harry: The Interview | Watch on ITV1 or stream on ITVX at 9pm on Jan 8.@tombradby #ITV #ITVX pic.twitter.com/dJotkK7pOz
In the latest preview clip of the ITV sit-down released Thursday, Harry says he "still believe[s] in the monarchy" but when asked if he anticipates playing a part in its future, he replies, "I don't know."
Harry also wouldn't be drawn on whether his family will return to the UK in May for his father's coronation.
"There's a lot that can happen between now and then," Harry says in the short clip. "But, the door is always open. The ball is in their court. There's a lot to be discussed and I really hope that they're willing to sit down and talk about it."
Elsewhere in the one-minute promo clip, Harry again makes the suggestion that Buckingham Palace planted negative media reports.
Responding to Bradby's suggestion some people will accuse him of invading the family's privacy without permission, Harry says,
"That would be the accusation from the people that don't understand or don't want to believe that my family have been briefing the press.
"I don't know how staying silent is ever going to make things better," Prince Harry says.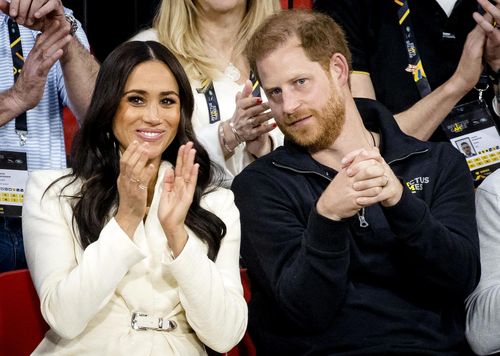 Since their wedding in 2018, Harry and Meghan's relationship has been under intense media scrutiny, with particular focus placed on the Duchess of Sussex.
In a recent Netflix documentary, Harry blamed the media for placing undue stress on Meghan, leading to her having a miscarriage and suffering suicidal thoughts.
The couple said the unrelenting media coverage ultimately led them to quit working as members of the Royal family.
Harry admitted in the six-part documentary that he didn't deal with Meghan's deteriorating mental health "particularly well" at first.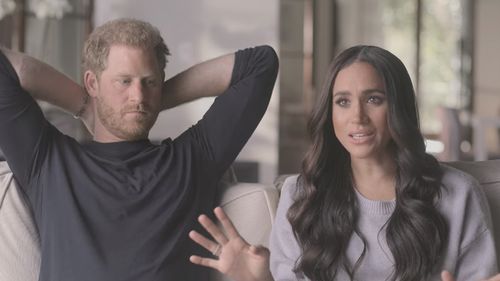 "I knew she was struggling; we were both struggling, but I never thought it would get to that stage. The fact it got to that stage I felt angry and ashamed," Harry recounted, adding: "I dealt with it as institutional Harry as opposed to husband Harry."
Meghan said she wanted to go somewhere for help but claimed she wasn't allowed to because of concerns about how it would look for the institution, without specifying who she believes stopped her. She made similar comments in her explosive 2021 interview with Oprah Winfrey.
If you or someone you know is seeking support and information about suicide prevention, contact Lifeline on 13 11 14 or the Suicide Call Back Service on 1300 659 46. In an emergency dial Triple Zero (000).
Nine, the publisher of this website, also owns streaming service Stan.