Pedestrian jailed over 'violent' gestures causing cyclist to fall in front of oncoming car
A pedestrian has been jailed over her violent gestures towards a cyclist which caused the woman to fall and be killed by an oncoming car in the United Kingdom.
Auriol Grey, 49, violently gestured and shouted swear words at cyclist Celia Ward, 77, who then fell into the path of a car on Nursery Road in Huntingdon, in Cambridgeshire, in October 2020.
Ward had been approaching grey in the opposite direction on her bike when Grey shouted at her to get off the pavement before throwing her arm towards her, Cambridgeshire Police said in a statement.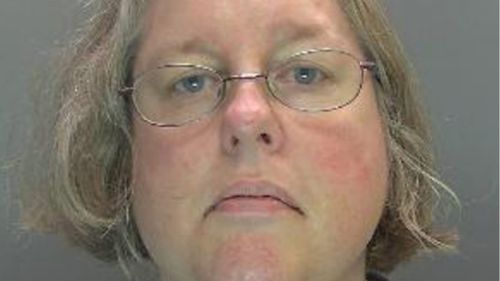 The altercation was captured on CCTV where Grey could be heard shouting at Ward to "get off the f—— pavement".
Prosecutors claimed Grey was "angered by the presence of a cyclist on a footpath".
"Ward fell into the road in front of a moving vehicle and was later pronounced dead at the scene," police said.
Grey was arrested shortly after the incident.
"When questioned, she explained she had disabilities, including impaired vision, and was worried about being struck by the bike," police said.
Grey was found guilty of manslaughter after a trial and sentenced to three years in prison on March 2.
During the sentencing, the BBC reported Judge Sean Enright said Grey was territorial about the pavement and "resented" the cyclist for being there.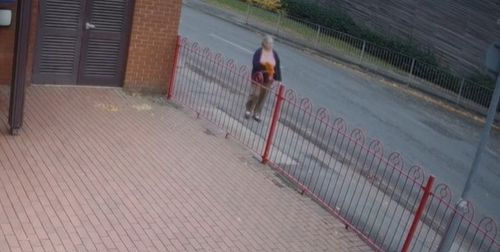 Ward's family gave victim impact statements with her husband David saying there was "rarely a day that goes by without thinking of her".
"After 53 years of happy marriage, Celia was taken from me in a most horrific way, leaving me with only my memories. She was kind, calm, careful, cheerful and competent in all that she did," he said.
"Her death has caused me great suffering. We relied on each other, shared the same sense of humour and outlook on life, and enjoyed each other's company. I miss her terribly."
Ward's daughter Gillian said her mother's death has turned her family's world "on its head".
"There isn't a day that goes by when I don't wish I could pick up the phone to ask her advice, celebrate the special events in our lives or just tell her how much I love her," she said.
"It's easy to say how wonderful my mum was… she was passionate about her family and always there to help and support us.
"She was of a generation that made and mended, kept a spotless house and always put others first. Her death has marred what should have been some of the most enjoyable times for us as a family."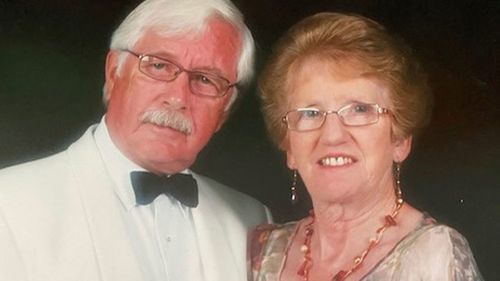 Police have been unable to determine whether the footpath was a shared cycleway, the trial heard.
The council said it would review the location.
Detective Sergeant Mark Dollard said it is a very "difficult and tragic case".
"Everyone will have their own views of cyclists on pavements and cycleways, but what is clear is Grey's response to the presence of Celia on a pedal cycle was totally disproportionate and ultimately found to be unlawful, resulting in Celia's untimely and needless death," Dollard said.
"I hope it is a stark reminder to all road users to take care and be considerate of each other."