Aussies urged to check vehicles after spate of car explosions
Aussie car owners have been urged to check their vehicles after a recent spate of exploding cars which has left some road users terrified.
Kate Anderson told A Current Affair she traded in her Suzuki Swift for a Jeep Wrangler, which is a decision she now regrets.
"Chris my partner pulled over to grab a box of mangoes. The guys at the stall noticed there was fire coming from underneath the car," she said.
Ms Anderson said she then turned off the ignition, took whatever belongings were in her reach, and got herself out of the car.
Within minutes her Jeep Wrangler was completely alight.
"Seeing your only asset go up in flames like that's obviously devastating," she said.
The fire happened in January this year, a month after she paid the car off.
"I think it had only done 45,000 kilometres in six years, well serviced, how can that happen to a car like that?" Ms Anderson said.
According to the car manufacturer "no design or material defects originating from the manufacture of the vehicle were found to be the cause of the fire".
"It is however plausible, that an accumulation of vegetation or roadside debris has been flicked up into the engine," the manufacturer said.
"But I find it really hard to believe that a 4-wheel drive that's meant for off roading and marketed as an off-road vehicle that that would happen to it so easily," Ms Anderson said.
Nine News Producer Shellie Doyle said she had a similar experience with her Holden Captiva.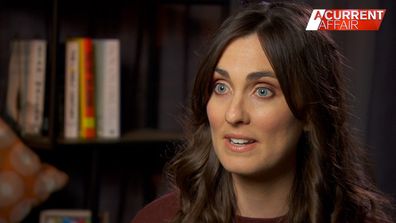 "I got a call from security telling me my car was on fire," Ms Doyle said.
She said the fire brigade was called and her car was declared a write-off, but the cause of the fire is unknown.
Motoring expert Trent Nicolic from Drive, which is owned by the Nine Network and publishers of this website, said more things can go wrong with cars as they become more advanced.
"They have electrics, they have batteries, they've got a fuel tank full of petrol or diesel," Mr Nicolic said.
In 2016, recalling was outsourced to the private sector. Which means motor vehicle suppliers – the manufacturers themselves – are now responsible for undertaking recalls and can voluntarily recall their cars if they feel they're unsafe.
The ACCC's job is to then publish them online.
"It doesn't matter which manufacturer or which brand – it is not in their best interest for people to be driving a car where something could go wrong," Mr Nicolic said.
"We always urge consumers, if there's been a recall for a car you own, check the VIN and get it in there to get it fixed."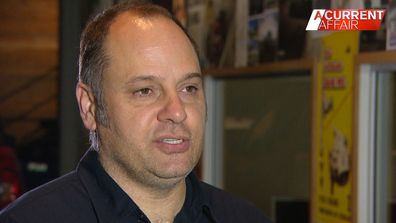 And car fires are more common than you might think.
Last month TV personality Jessica Rowe's Volvo burst into flames.
A video shows another family's 2013 Hyundai ix35 alight on a highway.
Following a test drive at Eastern Creek racecourse – a Hyundai Sonata Turbo also went up in flames.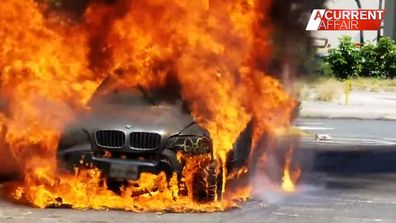 "Unfortunately, this happens on a regular basis in Australia," RFS Superintendent Scott Dodson said.
But it's not just a local issue, with dozens of BMW owners in the US claiming their vehicles caught fire while parked and turned off for hours.
And Mr Dodson has some important advice for drivers.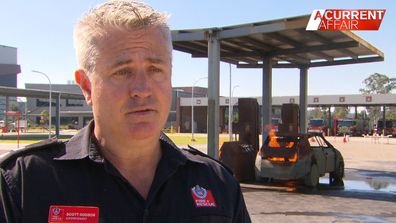 "First thing you need to do is stop the car, put the hand brake on and turn the vehicle off," he said.
"Get your family out of the car as fast as possible and moved to a safe area, up and away from the smoke.
"Then call triple zero. Don't go back to your car, everything in that car is replaceable."
To check your own car visit: https://www.productsafety.gov.au/products/transport/cars
Statement by a Volvo spokesperson:
We were very distressed by what had happened to Jessica and her family. We immediately made contact with the family ensuring their well being first and foremost and offered what ever support was needed. We also expressed our want to gain access to the vehicle and to date we have not been able to do so.
Consequently we are unable to speculate as to the circumstance behind the incident.