Another top Qantas executive resigns from the embattled airline
A senior executive in charge of the Qantas Frequent Flyer program has quit the job after five years in the role.
Qantas Loyalty chief executive Olivia Wirth will leave the airline in February next year "to pursue other opportunities", Qantas said in a statement.
The resignation does not come as a surprise after Myer announced last week that Wirth had been appointed to its board of directors.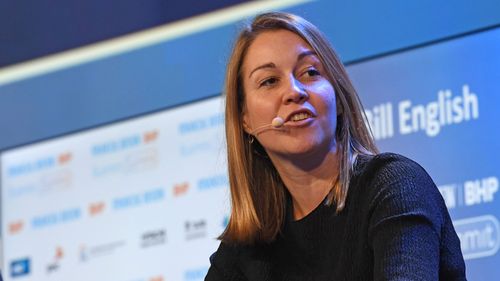 Wirth was reportedly a top contender to take over the airline's top job from embattled former chief executive, Alan Joyce.
However, the job of rebuilding the airline's battered reputation went to Vanessa Hudson instead.
Wirth's resignation comes after another tumultuous week for Qantas. Chairman Richard Goyder bowed to shareholder pressure and announced last Wednesday he would leave the airline's board by next year.
Wirth, who has worked at Qantas for 14 years, was made CEO of Qantas Loyalty in 2018.
Hudson thanked Wirth for her contribution to Qantas and its Frequent Flyer program, where she added 3 million members and delivered record earnings.
"During COVID, loyalty was one of the few parts of our business that was able to carry on, which took a lot of hard work and imagination.
There are many improvements for customers in the pipeline that Olivia will continue working on with her team over the next few months, as part of setting this part of the business up for continued success," Hudson said in a statement.
"Qantas has been a massive part of my professional life and I'm really grateful for the opportunities I've been given over the years," Wirth said, adding she was looking forward to delivering more improvements for members before she leaves.
Qantas has also announced the appointment of a new head of human resources, Catherine Walsh, who joins the airline from another company also currently under fire – PricewaterhouseCoopers (PwC).
Walsh will fill a newly created role of chief people officer, reporting to Hudson.