50-car train derailment causes massive fire, prompting evacuations in Ohio
A massive fire broke out after a train derailed in northeastern Ohio near the Pennsylvania state border in the US on Friday night (Saturday AEDT).
The big blaze led officials to issue evacuation and shelter-in-place orders for nearby residents.
About 50 cars derailed in East Palestine as a train was carrying a variety of freight from Madison, Illinois, to Conway, Pennsylvania, rail operator Norfolk Southern said in a statement Saturday (Saturday night AEDT).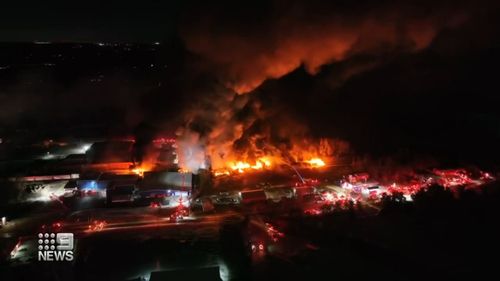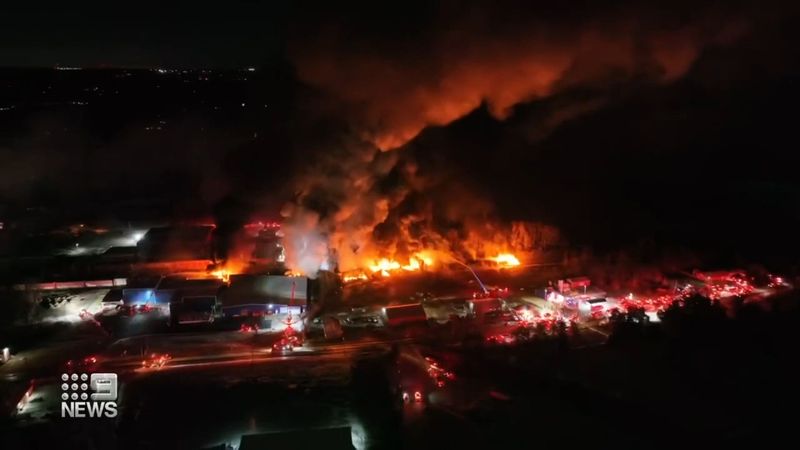 There was no immediate information about what caused the derailment. No injuries were reported.
Firefighters have been pulled from the immediate area and unmanned stream devices are being used protectively while crews try to determine which cars are still actively burning, village officials said in a separate statement Saturday.
They said they hoped to use drones to assess the scene in daylight, and warned that residents might hear more explosions as the fire burns.
Officials issued a shelter-in-place order for the entire town of roughly 5,000 people, while an evacuation order is in effect within 1.6kms of the train crossing at James Street as of early Saturday .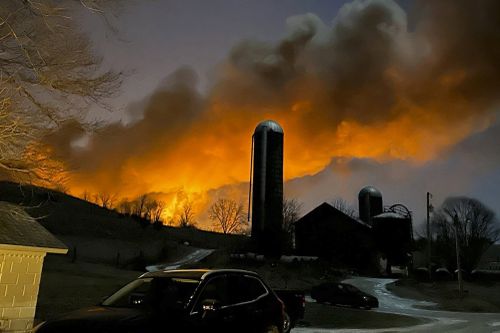 Two evacuation stations have opened to provide shelter to residents, and the Red Cross has been notified, Mayor Trent Conaway said.
The few dozen residents sheltering at the high school included Ann McAnlis, who said a neighbour had texted her about the crash.
"She took a picture of the glow in the sky from the front porch," McAnlis told WFMJ-TV.
"That's when I knew how substantial this was."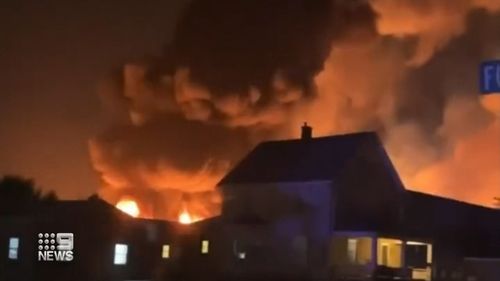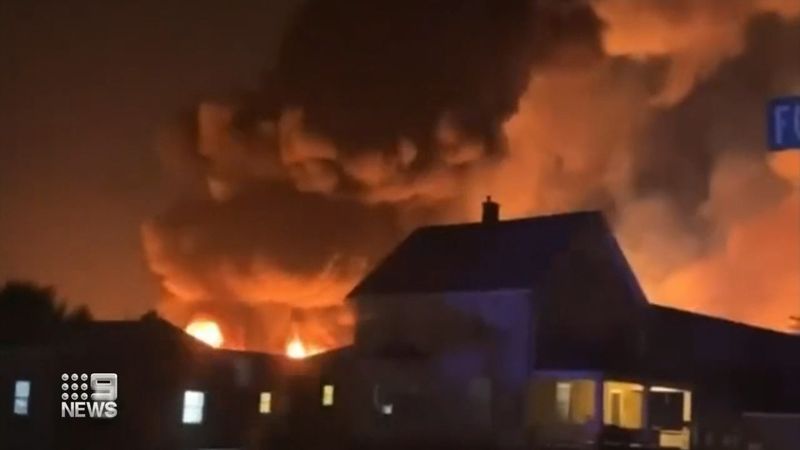 Photos from the scene show a large, dense cloud of smoke engulfing flames atop the train.
Firefighters from three states responded due to the location of the derailment, about 82 kilometers northwest of Pittsburgh and within 32 kilometers of the tip of West Virginia's Northern Panhandle.
The Environmental Protection Agency is monitoring air quality, Conaway noted.
Norfolk Southern Railway said in a statement it is aware of the derailment and was "coordinating closely" with local first responders while mobilising their own teams.
"We will share more details as they become available," the statement said.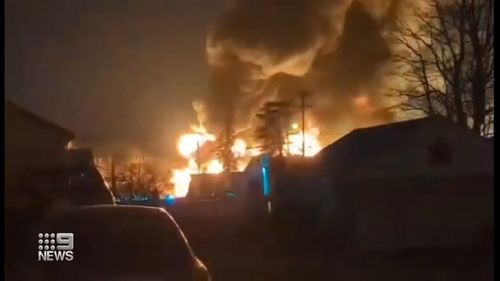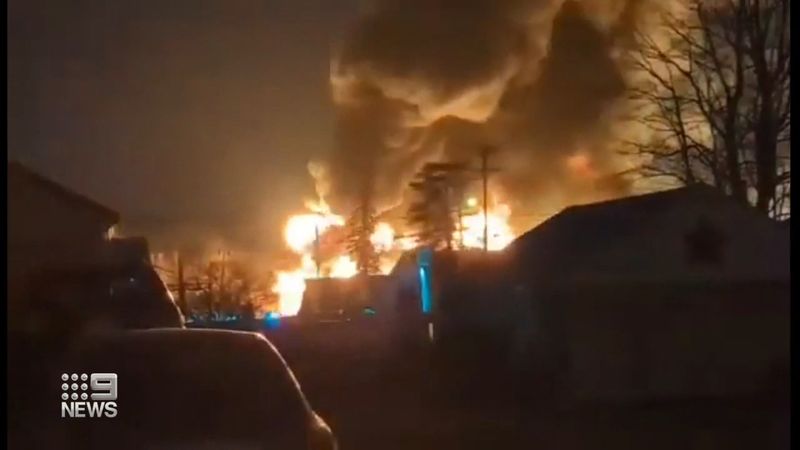 Freezing temperatures in the single digits complicated the response as trucks pumping water froze, Conaway said.
Hazmat crews also responded to the scene to determine whether hazardous materials were involved, he said.
Norfolk Southern said it has personnel on-site coordinating with first responders.
The fire created so much smoke that meteorologists from the region said it was visible on weather radar.