Two cars of interest hold clues as search for missing Epping mother intensifies
Police are asking for the public to help identify two cars of interest in relation to the disappearance of a Melbourne mother who vanished more than a week ago.
Ju Zhang, also known as Kelly, disappeared from her Winchester Avenue home in Epping about 5.30pm last Monday, with the possibility of her being murdered a consideration for police.
Investigators are appealing for any CCTV vision that may have captured a black 2008 Mazda CX9 station wagon, with registration WKE 850, or a white Toyota Land Cruiser.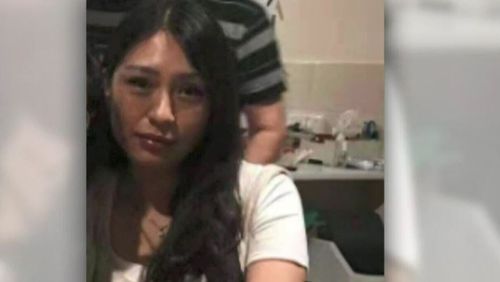 Both cars are believed to have travelled through these areas sometime between 4pm on February 1 and 8am on February 2.
A 35-year-old Doncaster man was arrested by police on Sunday afternoon but was released last night without charge pending further enquiries.
Police say they have located his car and know it was driving between Epping and Doncaster alongside our white land cruiser on the night she disappeared.
Understood to be Ms Zhang's partner, he says he last saw the young mother outside her home at 5.30pm on Monday.
Officers are today speaking to residents in both Epping and Doncaster as part of the investigation into Ms Zhang's disappearance and are asking people in those areas to check their CCTV footage from the afternoon she went missing.
Police have been concerned for Ms Zhang's welfare as she left her eight-year-old son alone and her disappearance is extremely out of character.
The 33-year-old mother was wearing a pink pyjama top and shorts and no shoes at the time of her disappearance.
She did not have any personal belongings with her at the time and her mobile phone is missing.