Traumatised women claim injectables failed, demand money back
A number of women who went to a clinic for botox and fillers claim they were left traumatised after their treatments failed.
Sydney mum Chantelle Gowan claims she was left with a paralysed face after going to Injectable Institute Australia (IIA) for botox.
"It's changed me for life," Gowan told A Current Affair.
She saw a promotion and decided to go to the clinic for injectables following a recommendation from her friend.
She paid $890 for 10 major areas of botox in her frown, crows lines and "gummy smile".
Gowan claims when she went in for the injections she was told by the head nurse, Therese, that the other two nurses in the room were in training.
"The thing that scared me the most was when Therese actually said to the nurse – first injecting me – 'Don't hold the needle like that, you need to hold the needle this way'," Gowan claims.
The mum said after the painful experience she noticed something was wrong four or five days later, when she started dribbling down her face while trying to drink from a straw.
Gowan realised her face was paralysed and there was a metallic taste in her mouth.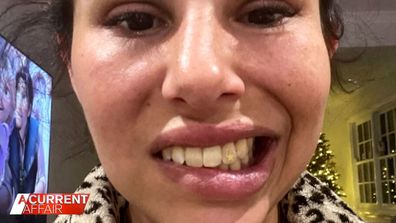 "I (was) struggling to eat but anything I put into my mouth just tasted like I was eating metal," she said.
Gowan claims she was scared the mishap would be permanent so she contacted IIA and asked if she should go to the hospital.
Gowan claims she was told not to go to the hospital, to wait two weeks for "the product to fully kick in" and that a nurse would contact her.
So Gowan took to social media to share her experience, which finally got their attention.
Gowan claims she then found out the head nurse wasn't even registered.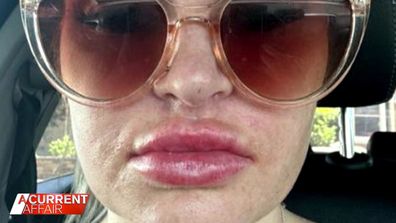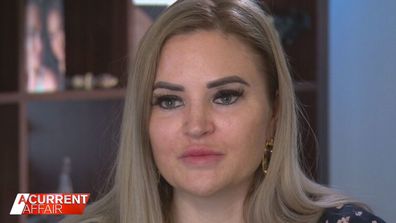 More customers come forward
Another customer, Tash, claims IIA "stuffed" her "lips up four times" and she's owed $2500.
"They needed to remove the filler on four occasions within six months," Tash claimed.
She said she was left in pain and couldn't feel her lips for four weeks.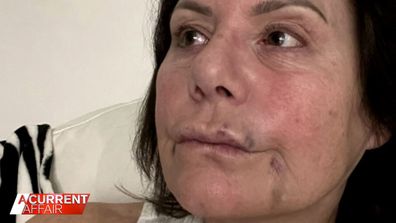 Tina Tilve-Sonora, 57, said she also saw specials offering discounted injectables if she bought in bulk and got botox and her lips done.
"They injected me and my mouth was severely … bruised," Tilve-Sonora said.
Tilve-Senora said she was told to give it a couple of days and she now has about $1200 in credit with the company, which she'd like back.
Natalie Naumovski claims she's also out of pocket by $2000.
Clinic shuts up shop
IIA had 16 clinics across NSW and had been operating since 2015, but in February all clinics closed its doors.
Tilve-Sonora said she got a message advising her they'd closed "due to the director passing away" and was told someone would be in contact in the next couple of days.
"No one got in contact. I tried to ring them … I tried to email them – nothing," Tilve-Sonora said.
IIA then posted on Facebook that liquidators were appointed and it ceased trading.
Manager confronted
A Current Affair reporter Hannah Sinclair approached manager Juliet Young to try and get some answers.
But Young refused to say anything and took off in her Mercedes instead.
There are now 165 people who have already put in a claim to get their money back but have been left waiting for a response.