Top 5 villains from The Young and the Restless
Soap operas just wouldn't be the same without villains. If not for the baddies, who would cause drama with vindictive schemes, blackmail threats and sabotage?
The Young and the Restless thrives on the actions of its villains, as much as its supercouples and heroes. Since the show premiered in 1973, there have been plenty of characters stirring up trouble but some are more memorable than others.
Here are the Top 5 villains to wreck havoc on Genoa City:
1. Victor Newman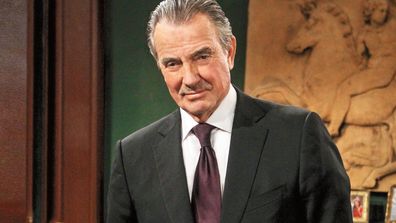 Eric Braeden's iconic character is one of the most memorable in soap history, arguably second to only Days of Our Lives' Stefano DiMera. And that's mainly because the latter has access to an evil scientist who can brainwash people and bring the dead back to life.
Even in 2021, Braeden's 41st anniversary on Y&R, Victor is still causing chaos for his family and basically anyone who gets in his way. And it doesn't matter if they are family or not, Victor always comes out on top no matter the cost.
Some of Victor's most diabolical schemes over the years relate to his feud with Jack. He even hired a doppelganger to replace Jack so he could take over Jack's company Jabot Cosmetics.
Lately he is drawing on his ruthless nature to deal with his son Adam's blackmail threats. Watch the video above to see how he is handling the situation.
2. Adam Newman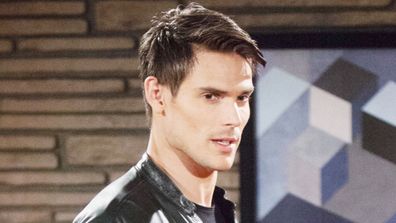 With Victor's villainous ways so ingrained in his nature at least one of his children had to inherit the mean gene, and it seems to be Adam.
Adam once tried to frame Jack for murder, gaslit Ashley after a miscarriage, stole Sharon's baby and gave her to Ashley while both women were in a psychiatric facility and killed Delia in a hit and run.
When Billy discovered Adam was responsible for Delia's death he tried to confront him but Adam faked his own death. He then returned to Genoa City looking like Justin Hartley.
In recent years, and after another fake death, Adam has returned again and plotted to takeover his father's company. In episodes currently airing on 9Gem and 9Now, Adam is blackmailing Victor over a murder in Kansas, where Adam grew up.
3. Sheila Carter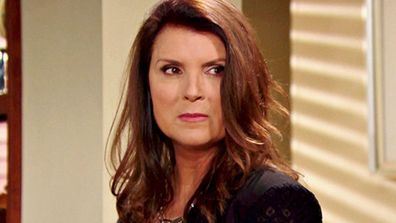 Sheila is known for her lengthy feud with Lauren but she's also clashed with multiple characters on Y&R's spin-off series The Bold and the Beautiful.
The feud began when Sheila tried to steal Dr Scott Grainger from Lauren. After drugging Scott and sleeping with him, Sheila fell pregnant so he married her. When the baby died she switched a black market child with Lauren's and claimed Lauren's as her own.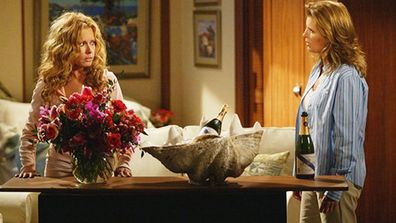 She also kidnapped Lauren and Molly but after they were rescued a fire broke out and Sheila was thought to have died.
Sheila returned more than 10 years later and terrorised Lauren again. She then had plastic surgery to look like Phyllis and caused even more chaos. Once again she was thought to have died but showed up years later in LA to taunt the Forrester clan.
4. Patty Williams
Patty's nefarious actions have typically revolved around her obsession with Jack. After Jack admitted he'd married her for business reasons, she shot him three times.
Her next round of chaos came 25 years later. Victor had paid for Patty to get plastic surgery to look like her psychiatrist Emily. He hoped this would allow her to get close to Jack so Victor could take Jack's company.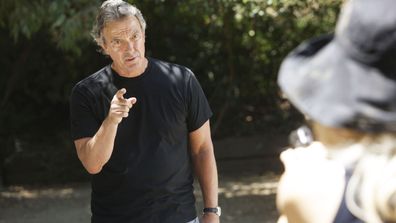 Patty also took Colleen hostage, but she fell in the water and drowned when Jack and Victor made a rescue attempt.
Later when the real Emily and Jack fell in love, Patty returned and switched places with Emily. That meant Emily was in Patty's cell in a psychiatric facility while Patty stood in her place at Emily and Jack's wedding, but was soon caught out.
5. Phyllis Summers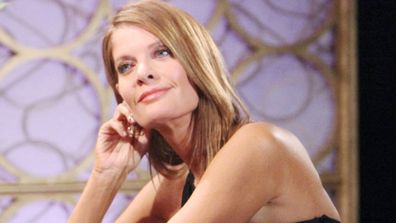 Phyllis known for scheming her way to the top and into the arms of either Jack or Nicholas. She even went to jail for blackmailing Brad and Sharon to vote in her favour on the Newman board.
Later she was charged with running down Paul and Christine. On another occasion she asked for help to deal with her former therapist's dead body, when he dropped dead in her apartment after blackmailing her.
Following time in a coma, Phyllis, along with Nikki, Sharon and Victoria, buried JT's body after he was killed in self-defence. When the women were hauled in for questioning, Phyllis took immunity in exchange for giving evidence instead of supporting the other women. This led Nick to break up with her for the umpteenth time.