Sydney man Blake Davis jailed over samurai sword killing of aspiring rapper Jett McKee
A Sydney man has been sentenced to at least two years and nine months in jail for the manslaughter of an aspiring rapper with a samurai sword.
Blake Davis killed Jett McKee after the rapper broke into his and girlfriend Hannah Quinn's home and threatened them with a gun in Forest Lodge in August 2018.
Davis was knocked unconscious with knuckledusters and woke to Ms Quinn screaming, before he ran outside and sliced Mr McKee with the weapon.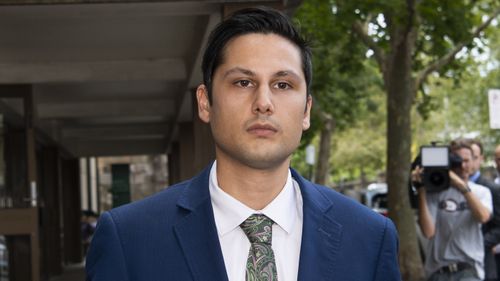 The couple left Mr McKee for dead and went on the run for three days.
In December a jury agreed it was self-defence, with Davis cleared of murder but found guilty of manslaughter.
Today the court heard that Mr McKee was severely addicted to ice and had substantial gambling debts and a pregnant fiancée when he broke in the Forest Lodge unit.
"I accept that Mr Davis would not have found himself in this position but for the violent conduct of Mr McKee, that he has a strong mitigating case, and that his fear of returning to custody is palpable," Justice Natalie Adams said in sentencing.