Israeli police, Palestinians clash at Jerusalem holy site
At least 50 Palestinians were hospitalised after being injured in clashes with Israeli police at a flashpoint Jerusalem holy site, Palestinian medics said.
Police fired tear gas and stun grenade canisters some of them landing in the Al-Aqsa Mosqe, Islam's third holiest site.
Israeli police said Palestinians hurled stones, chairs and other objects at officers.
Amateur video footage posted on social media showed police stun grenades and tear gas inside the Al-Aqsa Mosque during skirmishes between officers and Palestinian rioters.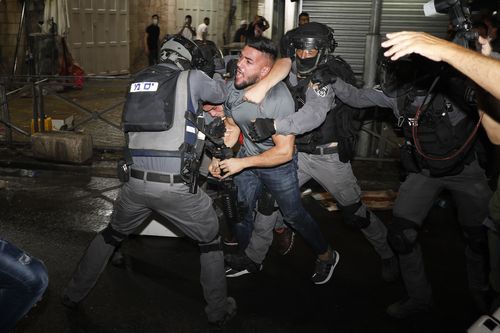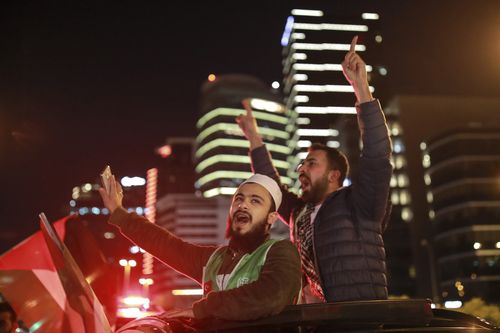 Israeli police clashed with Palestinian protesters at a flashpoint Jerusalem holy site on Monday, the latest in a series of confrontations that is pushing the contested city to the brink of eruption.
The latest violence at the Al-Aqsa Mosque compound came after days of mounting tensions between Palestinians and Israeli authorities in the Old City of Jerusalem, the emotional ground zero of the conflict. Hundreds of Palestinians and about two dozen police officers have been hurt over the past few days.
On Monday morning, officers fired tear gas and stun grenades and protesters hurled stones and other objects at police.
Police said protesters threw stones from the mosque compound onto an adjoining roadway. Palestinians said police fired stun grenades into the compound.
Firas Dibs, a spokesman for the Islamic authority, or Waqf, managing the site, said dozens of people were hurt.
The Palestinian Red Crescent said three people were taken to the hospital.