Saudi's Arabia's brand new airline, Riyadh Air, gets $50b war chest to take on rivals
When low-cost carrier Bonza launched in Australia last year, it announced it was buying four new Boeing 737 MAX 8s.
Saudi Arabia, home to the world's largest oil reserves, rolls differently.
When the kingdom launches an airline, it gets bankrolled to the tune of $50 billion, for starters, and orders a fleet of 100 jets from Boeing and Airbus.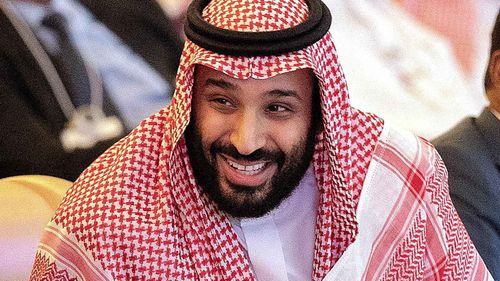 This week, the Saudi sovereign wealth fund announced the launch of Riyadh Air, an airline that will try to take on the might of regional rivals such as Emirates, Qatar and Etihad, and put pressure on global carriers like Qantas.
It's the latest move by Crown Prince Mohammed bin Salman, the kingdom's day-to-day leader, to make Saudi a serious global player in business, tourism and aviation.
Flush with cash, Riyadh Air will try to mimic and better Emirates, the Dubai airline which played a crucial role in the rapid transformation of the emirate from humble desert outpost to luxury holiday destination and regional business hub.
Analyst Matthew Findlay from Ailevon Pacific Aviation Consulting told 9News.com.au that Riyadh Air, by virtue of its gargantuan war chest, will be out to deliver top service onboard high-spec passenger jets.
"Their own citizens will want to travel and they'll want to travel in style," he said.
Passengers in economy can likely expect "generous services and amenities on board", he said, as Riyadh Air looks to match the premium set-ups of Emirates, Qatar and Etihad, the carriers of their energy-rich neighbours.
"This means nice and comfortable seats, wonderful cuisine," Findlay said.
"A lot of other carriers will have to step up."
Riyadh Air will not replace Saudia, the kingdom's current flag carrier, but instead complement that airline, and appeal to a global traveller.
The new airline has been strategised as a direct competitor to the other aviation superbrands in the Gulf. National pride will be at stake.
According to the Wall Street Journal, which first reported the story, Riyadh Air will serve more than 100 global destinations by 2030, and will help diversify the Saudi economy away from oil revenues.
When complete, King Salman International Airport in Riyadh will be one of the largest in the world, boasting six parallel runways.
It will have the capacity for 120 million travellers by 2030, rising to 185 million by 2050.
Saudi has made no secret of its plans to try and knock off the glamorous emirate of Dubai as the preferred holiday and business destination in the region.
Many of the world's top companies make their Middle East base in Dubai.
But the 36-year-old Prince Bin Salman wants that to change.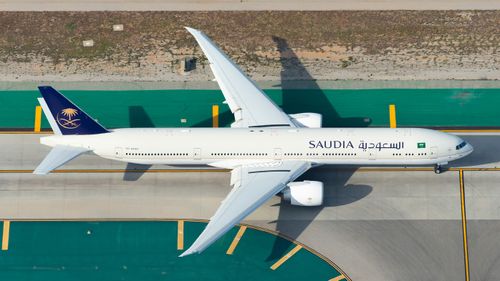 "In some respects, this is a copy-paste and repeat job on Dubai," Findlay said.
"If there's one way to open an economy, to international tourists, or business or whatever, then you start an airline.
"Cast your mind back 20-25 years, Dubai was nothing what it was today. And that's simply because they have embraced aviation."
The "deep pockets" of Riyadh Air will be envy of many, Findlay said, and allow the airline to make investments that may not return a profit in ways that rival commercial carriers cannot afford.
Yesterday, Saudi Aramco reported earning $243 billion in 2022, the highest-ever recorded annual profit by a publicly listed company.
The monster profit by the firm came off the back of energy prices rising after Russia launched its war on Ukraine.
Like Dubai did in the 1990s and early 2000s, Saudi is embarking on several mega real estate projects for residents and tourists.