Rain to ease but flood danger still high
More than 30,000 people remain on flood alert across New South Wales as the flooding crisis gripping much of the state continues.
There are more than 70 evacuation orders in place for western and south-western parts of the city as three major rivers burst their banks in another "life-threatening" flood emergency.
The State Emergency Service has responded to hundreds of calls for assistance and seven evacuation centres have been set up.
As the situation is constantly changing, visit the SES, Bureau of Meteorology and LiveTraffic websites for the latest orders and information.
Acting Deputy Commissioner Nicole Hogan has pleaded with people not to take risks by driving into floods.
Images have shown multiple people being rescued from cars over the past few days. One woman was saved from a flooded park on Saturday night.
"The majority of our rescues have been cars in floodwater, with NSW SES members also supporting the community through medical transports and the safe removal of animals," Hogan said.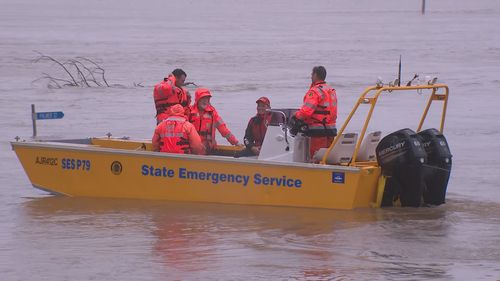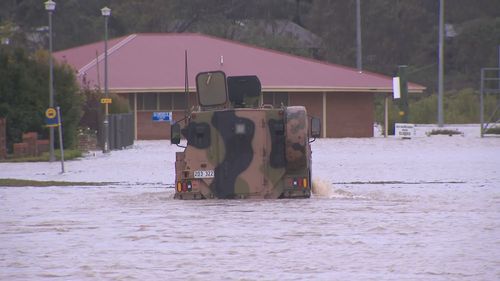 "If you are in a flood-prone area and undertaking travel that is not for essential purposes, we ask that you reconsider your travel plans.
"Our message is simple: if it's flooded, forget it."
The ADF has been deployed in the Windsor area, which is one of the worst-hit areas. They have set up a staging area in Vineyard, and are deployed in McGraths Hill.
The Windsor bridge is underwater again, as forecasters warned the flooding from the Hawkesbury, Nepean and Georges rivers would approach levels previously seen both in March 2022 and March 2021. A man was rescued from his car in Windsor before it went completely under.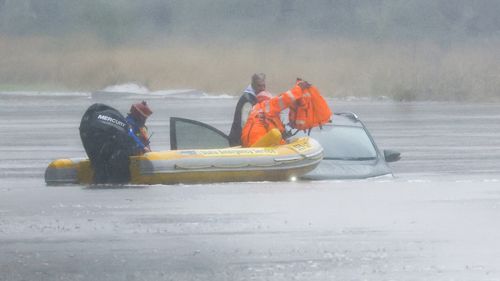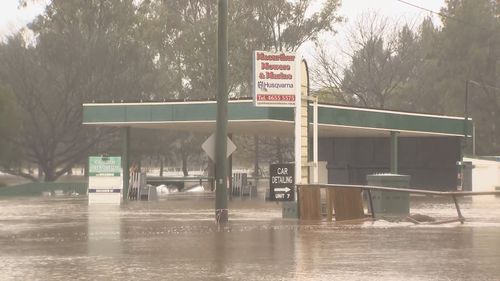 Sydney Harbour's worth of rain falls on the city
Earlier, Weatherzone meteorologist Ben Domensino said Sydney has had the equivalent of a Sydney Harbour's worth of rain dumped on it daily, exceeding the monthly average in the first few days of July.
"It is hard to fathom that we are seeing a rain event of this magnitude hitting this part of Australia once again," he told Today.
"We have had several of them already this year but this one in particular has been exceptional heavy for areas near and south of Sydney.
"The Illawarra coast has had about 600mm over the last three days. That is about the entire annual average for places like Canberra and Melbourne falling just over 72 hours."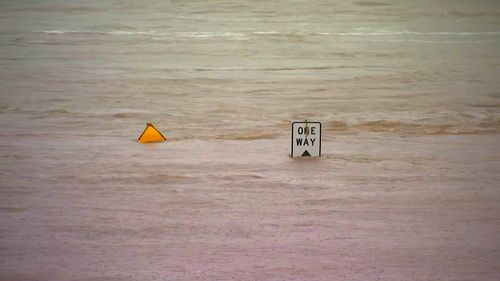 Hundreds of rescues, thousands of calls
In the past few days, the SES and other emergency services have performed 116 flood rescues.
Eighty-three of these were since 9pm on Sunday. Since then there have also been at least 1593 requests for assistance.
"And after every flood event, we have a number of flood rescues and sometimes deaths that take place because people don't follow that instruction and they drive through floodwaters," Perrottet said.
"People drive through floodwaters because they can't see the depth of the road beneath.
"You cannot appreciate how deep that water is.
"Please do not drive through floodwaters and keep you and your family safe and ensure the SES and other volunteers don't have to put their life on the line."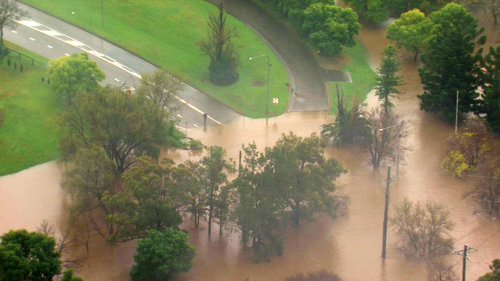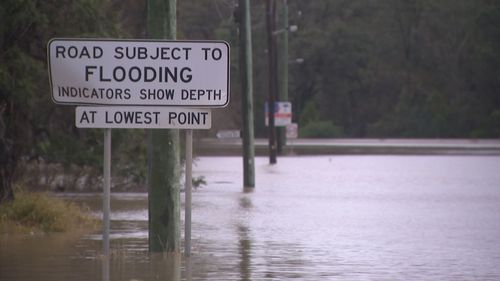 More than 100mm of rain has fallen in many places along the NSW coast, from Maitland and Newcastle right down to the Illawarra, in the last 24 hours.
"We are seeing a steady stream of showers tracking into the central New South Wales coast," Jane Golding from the Bureau of Meteorology said.
"At the moment, the focus area is very much along the Illawarra, through Sydney, into the Blue Mountains and the Central Coast area, and as mentioned, we are expecting that accumulation of rainfall for some locations to be very high again today.
"So, that is on top of hundreds of millimetres that these areas have received over the last two-three days."
She warned people to stay out of the water as the waves generated by the weather system are dangerous.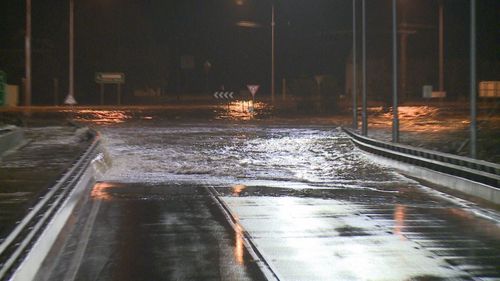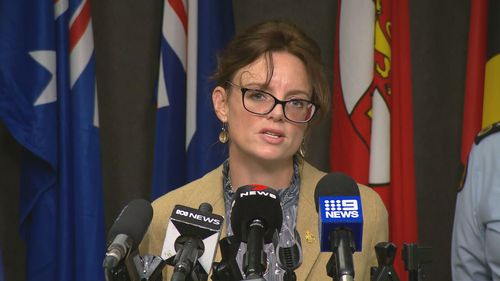 Parts of the state have already had a months' rainfall in just hours, with the heaviest rain in 30 years falling in some areas.
"We are now facing dangers on multiple fronts," Emergency Services Minister Steph Cooke said.
"Flash flooding, riverine flooding, and coastal erosion."
The Hawkesbury also submerged the bridge at North Richmond, cutting off the small town from Greater Sydney.
With the Warragamba damn spilling, parts of Penrith, Camden and Chipping Norton are also underwater, with images showing street signs all but submerged in Penrith's west.
Cooke said raising the dam was under consideration. But she warned it would not be a short-term step.
"These dams were not created as mitigation dams to start with," she said.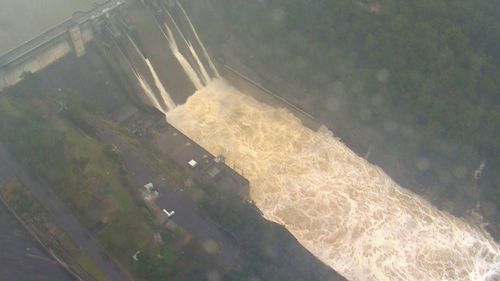 "They were either water supply or irrigation dams. When you augment them for another purpose, it makes it a very big and complex project and process."
Senior weather bureau meteorologist Jonathan How said weather conditions will ease after today, but flooding remains a problem.
Heavy rain of up to 150mm is forecast in parts of NSW today, but by tomorrow afternoon it will slow down in the Illawarra and the Hunter.
"Even better news is that we are expecting to be dryer earlier than forecast," he said.
"By Wednesday, we are looking at mostly dry conditions across the east coast."
But he said rivers would remain swollen and floodwaters high for some time after the rain stopped.