Queensland approaching peak of second COVID-19 wave as Victoria and NSW record thousands of new infections
Queensland's Chief Health Officer says the state is approaching a second peak in COVID-19 infections, with a new ban on elective surgery under consideration as more health staff are required to isolate.
Chief Health Officer Dr John Gerrard confirmed the state was experiencing a second wave of Omicron infections, with 10,777 new cases recorded today.
Of the new cases, 2373 children are newly infected with the new Omicron sub-variant BA.2, sparking renewed calls for parents to have their children vaccinated.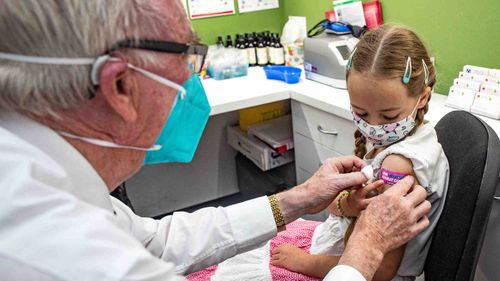 Dr Gerrard said two-thirds of all recorded COVID-19 cases in Queensland were from the new subvariant.
"It does seem to be particularly impacting children due to low vaccination rates," he said.
"Even though we're approaching that peak, the peak is not the end we are halfway through the wave."
Hopsitalisations are expected to rise with concerns more health staff will be forced to isolate after contracting the virus.
Eight more people with coronavirus have lost their lives in New South Wales and Victoria, with two and six new deaths recorded in each state respectively.
NSW recorded 25,495 new infections today, while Victoria recorded 10,424.
COVID-19 cases have increased in NSW, but decreased in Victoria from yesterday.
Today's figures come after NSW recorded 17 deaths yesterday. This is the highest number since 20 February, 2022.
To date more than 3,500 people have died from COVID-19 across Australia in 2022.
This is more than the number of deaths in 2021 and 2020 combined, which the Federal Government states is around 2,239.
This number is under constant review however.
In an update given yesterday, Director of NSW Health, Jeremy McAnulty said the state has identified additional COVID-19 related mortalities.
The state did this by cross-checking death certificates from the registry of births, deaths and marriages during the course of the pandemic.
"Analysis of this data has found an additional 331 COVID-19 related deaths from January 2020 – March 2022," he said.
"The certifying doctor found COVID-19 as the contributing factor or cause of death. More than 270 or 82 per cent … were found to have occurred from the 1st of January 2022 during the peak of the Omicron wave.
"Fifty eight deaths occurred during 2021, largely coinciding with the peak of the Delta wave, and three in 2020."
NSW's total death toll since the beginning of the pandemic is now 2431.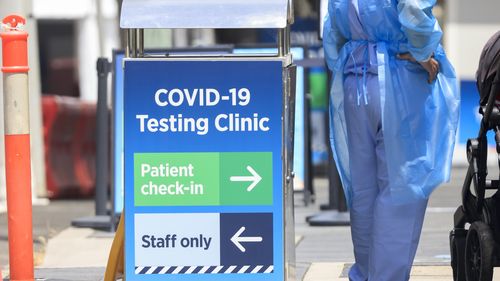 Hospitalisations are also trending upwards in NSW with admissions at 1345.
ICU wards are treating 43 coronavirus patients.
In Victoria admissions dropped slightly to 310, with 12 cases in ICU.
Yesterday NSW and Victoria recorded 22,107 and 11,292 coronavirus cases respectively.
Queensland reported 7289 new cases of COVID-19 and five more deaths.