Princess Latifa UN asks for proof that Dubai ruler's daughter is alive
The United Nations human rights office has asked the United Arab Emirates for proof that Princess Latifa, the daughter of Dubai's ruler, is alive.
In secretly recorded videos shared with the BBC, Princess Latifa accused her father of holding her hostage in Dubai since she tried to flee in 2018.
The UN has contacted David Haigh from the Free Latifa campaign requesting access to the footage.
In the videos, Princess Latifa says she fears for her life.
The footage, released by friends and aired by BBC Panorama earlier this week, prompted global calls for a UN investigation.
"We have asked about her current situation and requested that the UAE government respond as a matter of priority," Liz Throssell, spokeswoman for the UN High Commissioner for Human Rights, said on Friday. "We will continue to monitor the situation."
The agency approached the UAE's permanent mission in Geneva on Thursday, she said. The Dubai government and the UAE foreign ministry have not yet commented.
Princess Latifa's father, Sheikh Mohammed bin Rashid Al Maktoum, is one of the richest heads of state in the world, the ruler of Dubai and vice-president of the UAE.
Earlier, a lawyer who presented Princess Latifa's case to the UN, Rodney Dixon, told the BBC: "We are hoping [a UN investigation] will be decisive in finally getting Princess Latifa released."
He said: "The UN needs to have a very serious meeting directly with those who are holding [her] and make sure an agreement is reached so she can be released."
The UAE has close relations with a number of Western countries, including the US and UK, which consider it a strategic ally.
UK Foreign Secretary Dominic Raab said earlier this week that he would watch any developments "very closely". "We are concerned about it," he said, adding that the "deeply troubling" videos showed "a young woman in deep distress".
What do we know about Princess Latifa?
With the help of friends, Princess Latifa tried to flee Dubai to start a new life in February 2018.
"I'm not allowed to drive, I'm not allowed to travel or leave Dubai at all," she said in a video recorded just before her escape.
But days later, the princess was captured by commandos on a boat in the Indian Ocean. She was flown back to Dubai, where she has remained ever since.
Her father said he was acting in her best interests. Dubai and the UAE have previously said Princess Latifa was safe in the care of family.
But using a phone she said she was secretly given about a year after her capture, Princess Latifa recorded a number of videos over several months.
She recorded them in a bathroom as it had the only door she could lock. In the messages, she detailed how:
she fought back against the soldiers taking her off the boat, "kicking and fighting" and biting one Emirati commando's arm until he screamed
after being tranquillised she lost consciousness as she was being carried on to a private jet, and didn't wake up until it landed in Dubai
she was being held alone without access to medical or legal help in a villa with windows and doors barred shut, and guarded by police
Princess Latifa's account of her capture and detention was revealed by her close friend Tiina Jauhiainen, maternal cousin Marcus Essabri and campaigner David Haigh, who are all behind the Free Latifa campaign.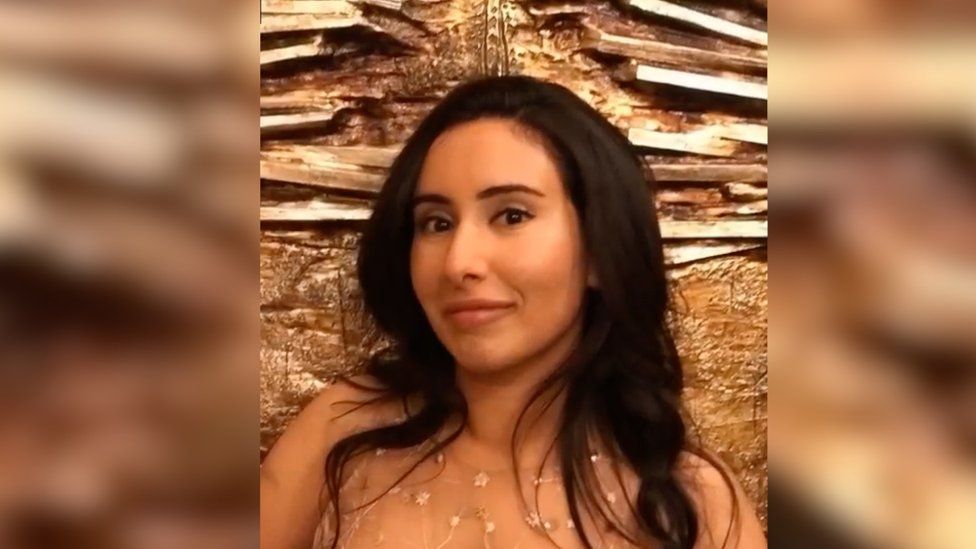 They said they released the messages out of concern for Princess Latifa's safety.
Princess Latifa's videos were obtained by BBC Panorama, which has independently verified the details of where she was held.