Prime Minister announces COVID-19 pandemic inquiry
Prime Minister Anthony Albanese has today announced Australia's long-awaited inquiry into the COVID-19 pandemic.
The 12-month inquiry will examine the federal government's response to the pandemic, given the loss of life, dislocation, stress and expenditure that resulted from COVID-19 policies.
Albanese made the announcement, alongside Health Minister Mark Butler, in Adelaide today.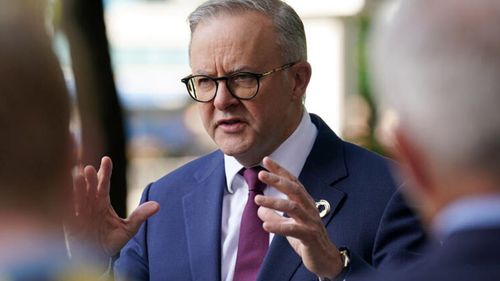 The PM said it was important to learn what worked and what didn't in Australia's response to the worldwide health emergency.
"The COVID-19 pandemic has been the most significant global crisis that we have faced in decades," Albanese said.
"Its impacts are still being felt throughout Australia.
"This Inquiry will look at the government's responses and will give advice on what worked, what didn't, and what we can do in the future to best protect Australians from the worst of any future events."
The inquiry will be lead by an independent panel of former senior public servant Robyn Kruk, infectious diseases expert Catherine Bennett and health economist Angela Jackson who will assess whether federal, state and territory governments made the right calls.
Key stakeholders and members of the community will be invited to share their views in the inquiry as part of a public consultation.
Albanese defended his decision not to establish a Royal Commission into the pandemic, saying he wanted the inquiry to report in a timely manner.
"One of the things we've learned about Royal Commissions is that they can roll on and on and on for year after year after year," he said.
"We've learnt that with the Royal Commission into veterans issues which has been extended."
Albanese also said the object of the inquiry was not to stoke political division or apportion blame.
He praised former prime minister Scott Morrison, who led Australia through the first two years of the pandemic.
"I think Scott Morrison did the right thing by convening the National Cabinet.
"That was a good decision. I believe the (former) federal government got it right in making an early call on the pandemic."
Morrison told the Australian Financial Review earlier this week that he would co-operate with an inquiry into COVID-19, but only on the condition it examined the role of and actions taken by the states as well as the federal government.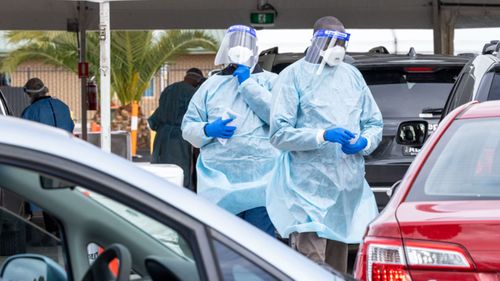 While Australia has had no nationwide investigation into the pandemic, there have been numerous academic and independent ones.
Albanese said it was important to consolidate all potential lessons into one document.
"There could be other shocks as well where some of these recommendations could be relevant.
"We need to be more prepared for this in the future. And that's precisely what this inquiry will be aimed at."
The inquiry will deliver its final report by September 30, 2024.