Nuclear war now a 'real possibility', warns top US commander
The US faces a "real possibility" of nuclear conflict with China and Russia, a top military figure has warned.
In a bleak analysis, Admiral Charles Richard, the head of US Strategic Command (STRATCOM) has warned that China and Russia have "begun to aggressively challenge international norms" in "ways not seen since the height of the Cold War".
Admiral Richard pointed to the jump in cyberattacks and "threats in space," as well as heavy investment in advanced nuclear weapons by Russia and China.
STRATCOM is the arm of the US military responsible for the nuclear deterrent.
"There is a real possibility that a regional crisis with Russia or China could escalate quickly to a conflict involving nuclear weapons, if they perceived a conventional loss would threaten the regime or state," Admiral Richard wrote in the February issue of Proceedings, a US Navy journal.
China and Russia had shown their confidence by threatening neighbouring nations, hounding US forces in neutral territory and widening conflicts to new areas, such as cyberattack.
Beijing has launched a big military spending program on hypersonic and advanced conventional missile systems, and on a nuclear-capable long-range bomber.
The Kremlin's modernisation drive includes new bombers, intercontinental ballistic missiles, submarine-launched ballistic missiles and hypersonic glide vehicles.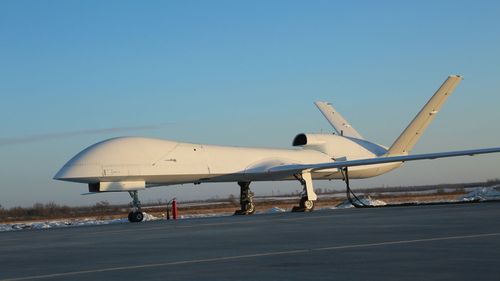 Admiral Richard urged the US military to invest in new weapons systems to maintain its edge over China and Russia.
US President Joe Biden has said he is willing to return to diplomacy for maintaining global stability after his predecessor Donald Trump's often unilateral actions.
As one element of that shift, US Secretary of State Antony Blinken announced on Wednesday that the US and Russia had extended the New Start Treaty, limiting their intercontinental nuclear weapons for five more years.
The Trump administration had called the treaty, which would have lapsed on Friday, "deeply flawed" and wanted to renegotiate it.