Moulin Rouge! star quits stage show over Scott Rudin allegations
Actress Karen Olivo has said she will not return to star in Broadway's Moulin Rouge! in protest against Scott Rudin, the film and theatre producer facing allegations of abusive behaviour.
The Hollywood Reporter has printed multiple allegations about Rudin, including that he "smashed" a computer monitor on an assistant's hand.
"Building a better industry is more important than me putting money in my pockets," Olivo said.
The BBC has asked Rudin for comment.
Rudin is not a producer for the Moulin Rouge! The Musical, which is currently on a pandemic-enforced break.
However, the actress said she was taking a stand in response to the "silence" about the producer from the industry, which she called "unacceptable".
Rudin is a Tony, Emmy and Grammy Award winner who has worked on plays and musicals including The Book of Mormon and Fences.
Rudin also won an Oscar in 2008 for jointly producing No Country for Old Men. He has also produced Lady Bird, The Girl With The Dragon Tattoo and The Social Network. His films have earned 151 Oscar nominations and 23 wins, according to The Hollywood Reporter.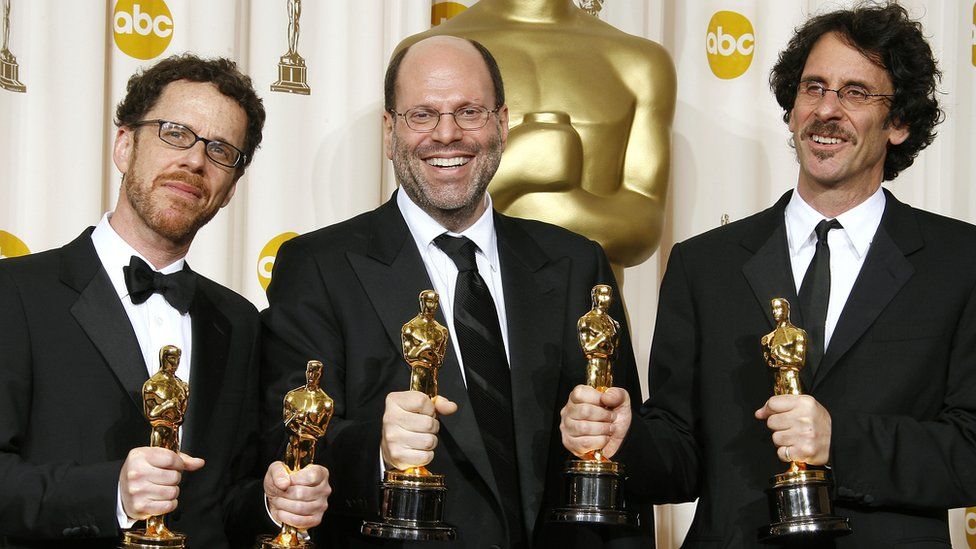 It published its article on his allegedly "volcanic temper", which is claimed to have left former employees "traumatised", on 7 April. The publication said Rudin had declined to comment.
In 2012, Rudin was said to be "enraged" that one of his assistants failed to get him a seat on a sold-out flight. He allegedly smashed a computer monitor on the assistant's hand. It is claimed the screen shattered, leaving the young man bleeding and in need of immediate medical attention. The wounded assistant headed to the emergency room, and Rudin called his lawyer, according to another staffer there that Halloween afternoon.
Ryan Nelson, who was Rudin's executive assistant in 2018-19, claims he experienced and witnessed so much mistreatment, including the producer allegedly throwing a stapler at a theatre assistant and calling him a "retard," that he left the industry altogether. "Every day was exhausting and horrific," Nelson is quoted as saying.
A recent assistant of Rudin's claimed the producer threw a baked potato at his head in 2018 for not knowing why someone from indie distributor A24 was in the lobby.
Rudin has previously defended the workplace environment as reflecting the tough world of showbusiness.
Speaking to the Wall Street Journal in 2005, he described the environment has "hard-scrabble", adding: "The thin-skinned guys don't like it. The thick-skinned people… understand that I'm working as hard as them."
Olivo, who won a Tony Award in 2009 for West Side Story, said on Instagram: "Social justice is actually more important than being a sparkling diamond.
"The silence about Scott Rudin? Unacceptable. Unacceptable. That's the easy one, y'all. That's a monster. That should be a no-brainer. Those of you who say you're scared, what are you afraid of?
"Shouldn't you be more afraid of not saying something and more people getting hurt?"
The musical star took aim at the "capitalist structure" of the entertainment industry, saying: "People are more important than your pocketbook. Let's put our money with people who value human life and respect human life. It's easy."
She said she was prompted to post a video about why she made her decision after "speaking to my students".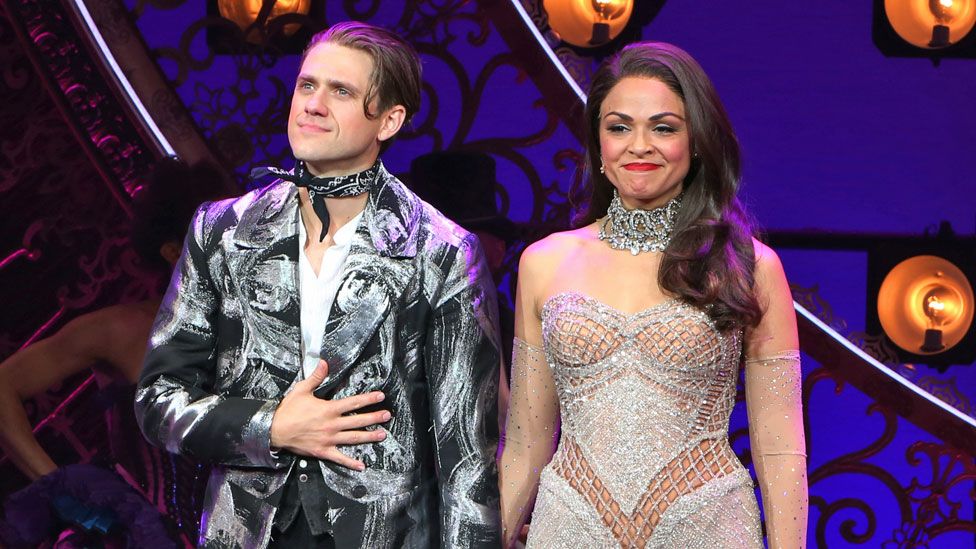 "I could easily go back to a show and make a lot of money but I still wouldn't be able to really control what I was putting out into the world. What I'm saying about our industry is that everybody's scared and nobody is really doing a lot of stuff that needs to be done, people aren't speaking out."
She added: "I want a theatre, industry that matches my integrity. Come on y'all why don't we go make it, it's not here obviously, let's go make it."
Moulin Rouge! The Musical is the stage version of Baz Luhrmann's 2001 musical starring Nicole Kidman and Ewan McGregor.
The stage show's producers thanked Olivo for her work on it, saying they were "forever indebted to Karen Olivo's artistry, passion, and craft in creating the role of Satine on stage."
They added: "We applaud and support Karen's advocacy work to create a safe, diverse, and equitable theatre industry for all.
"Karen has been an indelible influence on our show from its beginning, and words cannot properly express our gratitude. We wish Karen great success, and above all, love."