Melissa Caddick's luxury items rake in small fortune at auction
Jewellery dripping with diamonds, prized art and designer handbags once owned by Melissa Caddick have sold for a fraction of what the fraudster is believed to have swindled.
The final hammer fell on the catalogue of "luxury goods" once owned by the self-styled financial adviser last night, with "strong interest" from the public driving the total amount raised for receivers to $860,000 over three auctions.
The items were sold off piece-by-piece so the proceeds could be used to repay some of the $23 million Caddick is accused of stealing from investors in an elaborate Ponzi scheme before she vanished in November 2020.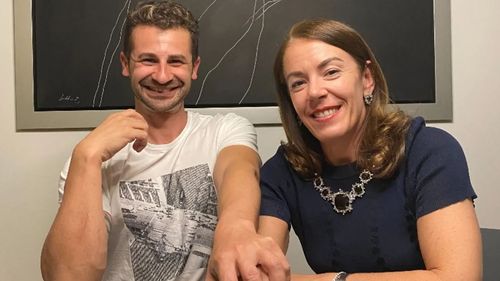 "The sale of these items represents completion of significant personal assets of the Receivership and our aim was to get this completed before the end of 2022," Principal at Jones Partners, Bruce Gleeson, said.
"In particular, the overall prices achieved for the designer clothing and luxury goods and jewellery reflect the strong interest in the various items, specifically the Canturi jewellery collection."
From the Canturi collection, Caddick's famous black sapphire and diamond "Stella" necklace with matching earrings, originally valued by auctioneers between $80,000 and $120,000, sold for $130,000.