Infuriated' friends and family share grief at Kelly Wilkinson's vigil
Infuriated family and friends have spoken out at a vigil that has been held for Kelly Wilkinson after her tragic death last week.
"I don't know if angry is the right word. Lost; infuriated that something like this could happen to my sister … the law has to change," Ms Wilkinson's sister Natalie told A Current Affair.
"I'm still trying to come to terms with it," Ms Wilkinson's best friend Rochelle said from Parkwood Village as the Gold Coast community gathered to pay tribute to the young mother, whose body was found with burn marks in the backyard of their Arundel home.
Ms Wilkinson's death has rocked the community, with her estranged partner charged with murder.
But the young mother's friend Rochelle feels like the system "let her down".
Susan, who went to school with Ms Wilkinson said she hopes things will improve.
"Although it's terrible what happened, I really hope we can grow as a community from what's happened," she said.
Domestic Violence Prevention Centre CEO Rosie O'Malley said the 27-year-old mother of three was known to her organisation and had been trying to get help and she's in "disbelief" over what has happened.
"Every time every single one takes your legs out every single time," she said.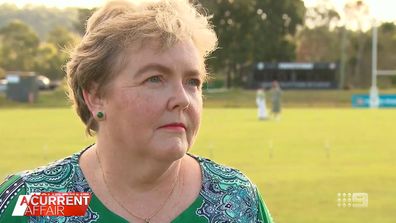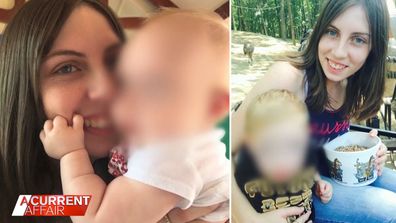 "The Gold Coast for whatever reason is a busy place for DV and for whatever reason sometimes it turns lethal."
Local MP Sam O'Connor helped organise the vigil and read a statement for the family.
He said Ms Wilkinson's death has rocked the community and her family are struggling.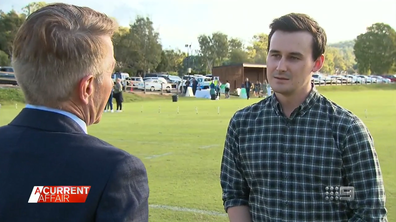 Mr O'Connor shared his thoughts on what he thinks might stop these tragedy's from happening.
"We need men to take ownership of this because overwhelmingly they are perpetrators of these incidents and there is help available before it gets too late," he said.
There have now also been calls for a review into the domestic violence system after Ms Wilkinson's death.
Click the video above to watch the vigil.
If you or someone you know is impacted by sexual assault, domestic or family violence, call 1800RESPECT on 1800 737 732 or visit their website.