Hong Kong China limits parliament to 'patriots'
China has passed sweeping changes to Hong Kong's electoral rules which will tighten its control over the city.
The number of directly elected seats in parliament has been cut almost by half, and prospective MPs will first be vetted by a pro-Beijing committee to ensure their loyalty to the mainland.
The aim is to ensure only "patriotic" figures can run for positions of power.
Critics warn it will mean the end of democracy, fearing it will remove all opposition from the city parliament.
But Hong Kong's leader, Carrie Lam, said there is not a "one-size-fits-all" way of doing democracy, adding the vetting committee will not screen people out based on their political views, but rather weed out any "non-patriots".
Mrs Lam said as long as the candidates can show allegiance to Hong Kong, uphold the Basic Law and pass national security checks, they will be permitted to run for election.
"For people who hold different political beliefs, who are more inclined towards more democracy, or who are more conservative, who belong to the left or belong to the right, as long as they meet this very fundamental and basic requirement, I don't see why they could not run for election," she said on Tuesday.
The first vote under the changes, which will elect members to Hong Kong's Legislative Council (LegCo), will be held in December.
Beijing's rubber-stamp parliament first approved the plan during the National People's Congress (NPC) meetings earlier in March.
On Tuesday, Chinese state media reported that the country's top decision-making body, the NPC Standing Committee, voted unanimously to pass it. This amends the annexes of Hong Kong's mini-constitution, the Basic Law.
Read more: What is China's 'patriot' plan for Hong Kong?
China's parliament remakes Hong Kong in its own image
Opposition figures say the changes are designed to keep anyone who is not aligned with Beijing's rule out of parliament.
"This whole new system is really degrading and very oppressive," Emily Lau, a pro-democracy former lawmaker told AFP, adding that she thought political unrest could explode on Hong Kong's streets again.
"If you have so many people who are very unhappy inside, all you need is a little trigger and that would spark a lot of people."
"Giving a police force the power to oversee who can stand for elections is not seen in systems usually deemed democratic in a meaningful sense," said Chong Ja Ian, an associate professor of politics at the National University of Singapore.
Future uncertain for pro-democracy campaigners
By Jeff Li, BBC Chinese, Hong Kong
Hong Kong has seen this change coming for some time.
Ever since China's top legislature decided in the middle of March to reform the city's electoral system, rumours have been going around about what the reforms will look like.
And the pro-democracy camp finds none of them to its liking.
As the reforms became reality, pro-Beijing supporters celebrated. But the mood is very different on the other side, as the pro-democrats face an uncertain political future despite their popular support among voters.
Chief Executive Carrie Lam says Beijing is not ruling out pro-democracy candidates, and that some of them "are also patriots".
But the head of Hong Kong's biggest pro-democracy party wasn't so sure. When asked whether his party would consider running under the reformed electoral process, Lo Kin-hei stopped short of giving a direct answer – and only called on the city's residents to "strive on and keep faith".
What are the changes, and what do they mean for Hong Kong?
State news outlet Xinhua has reported a list of reforms which, among other things, impact the way Hong Kong's parliamentary Legislative Council is formed, effectively making it easier to bar politicians deemed critical of Beijing.
The number of directly elected LegCo members falls from 35 to 20, while LegCo's size is increased from 70 to 90 seats – thus diluting the influence of democratically elected politicians.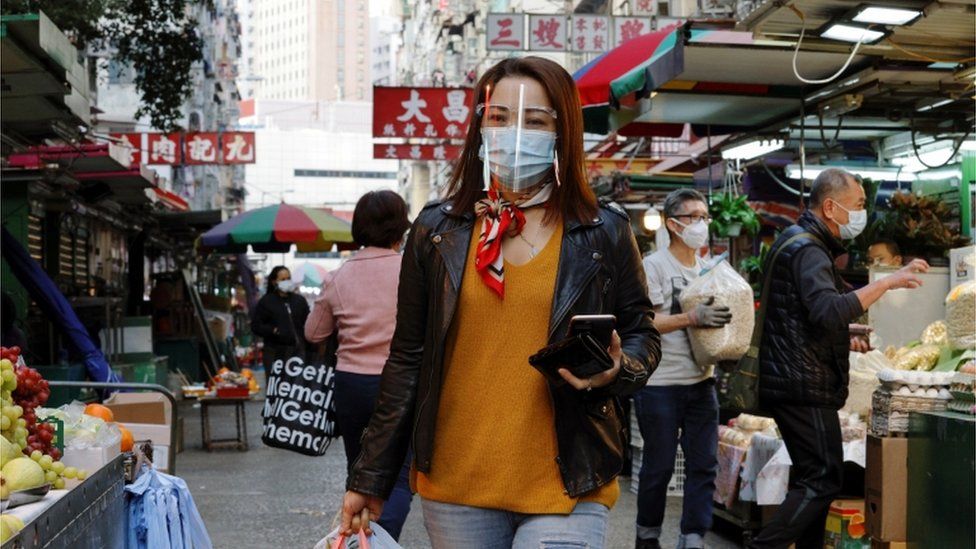 All prospective LegCo candidates will now have to go through two rounds of vetting before they can run, by the powerful pro-Beijing Election Committee as well as by a new screening committee. Carrie Lam said that will include background checks by the police and national security department.
The changes come months after several opposition lawmakers were disqualified, which led to the entire opposition in LegCo resigning.
If a future veto keeps critics out of LegCo, such public embarrassments would be much less likely.
The legal amendments will take effect on Wednesday, and Hong Kong will change its local laws to reflect them in coming weeks. Several local elections are coming up in 2021.
How did we get here?
Britain handed back Hong Kong to China in 1997, and the Basic Law was created under the handover agreement under the "one country, two systems" principle.
This essentially gives Hong Kong more freedoms than the mainland, freedoms which are supposed to remain intact until 2047.
But in recent years Beijing has gradually stepped up its influence on Hong Kong.
US condemns China 'assault on Hong Kong democracy'
Hong Kong charges 47 in sweeping use of new law
After years of pro-democracy protests, fresh demonstrations in 2019 escalated into waves of violence between activists and police – and major gains for the opposition in local elections.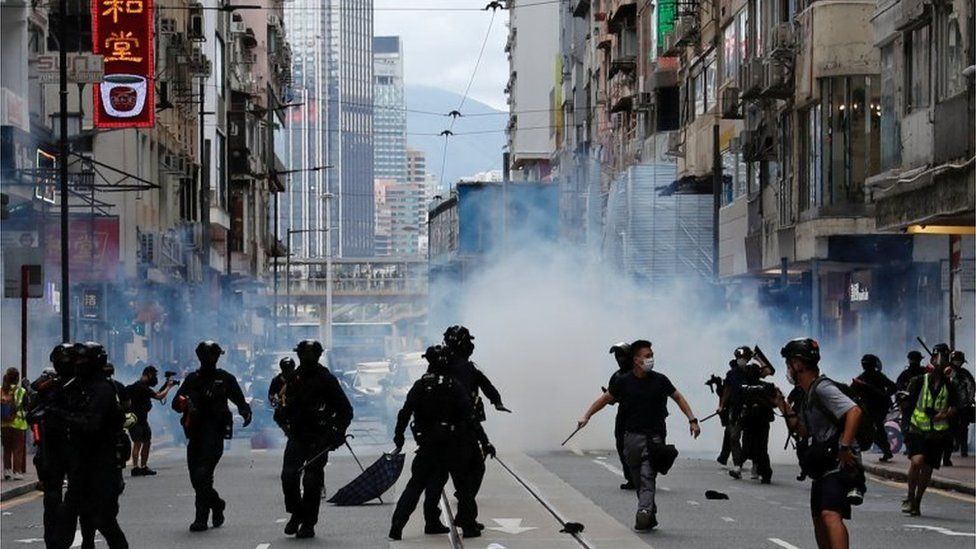 In 2020 Beijing passed a controversial national security law, also adding it to a Basic Law annex, which essentially reduced Hong Kong's judicial autonomy and made it easier to punish demonstrators.
Since then, a string of critics have been arrested under the law, which carries life in prison as a maximum sentence.
Critics, including the UK government, allege that with these moves to assert more control over Hong Kong, China is undermining the "one country, two systems" principle, which Beijing denies.
For example, there is controversy over whether the "patriot" electoral reforms change the Basic Law and therefore violate the handover agreement.
While Hong Kong's pro-Beijing camp says the changes do not have an impact on the mini-constitution, as only its annexes are being amended, the pro-democracy side insists they do.
"Technically, it's not a change to the Basic Law," Prof Chong told the BBC.
"But in terms of [affecting] the spirit of having competitive elections and moving towards universal suffrage, it would be."