He's going to kill her': Inside the terrifying Sydney home invasion gone fatally wrong
It's a question most of us ask ourselves. What would and could we do if faced with a home invasion?
For Sydney couple Hannah Quinn and Blake Davis, that scenario became a horrifying reality when their quiet suburb of Forest Lodge became the scene of one of Australia's most bizarre crimes.
In 2019, Quinn and Davis were attacked in their home by a masked gunman who was high on methamphetamines, threatening to kill them and their families unless they gave him their money.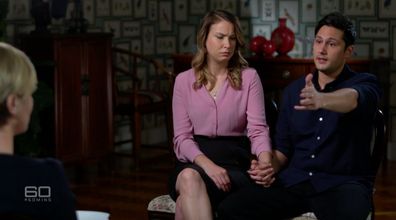 The intruder was Jett McKee, a budding Australian rapper with a history of criminal activity who used knuckledusters to knock out Blake, fracturing his eye socket.
When Blake came to, Hannah and the intruder had left his home and were on the street.
"It was like, 'he's going to kill her. I need to save my girlfriend right now'," Davis told 60 Minutes.
Blake felt he had no choice but to strike McKee with the sword in order to protect Hannah.
To him, it was the closest and only option to save his partner Hannah but the consequences for them would be dire.
In an interview with 60 Minutes reporter Tara Brown, Hannah said that when she saw McKee get up from the ground after the samurai sword attack, she believed he was going to come after her and her boyfriend.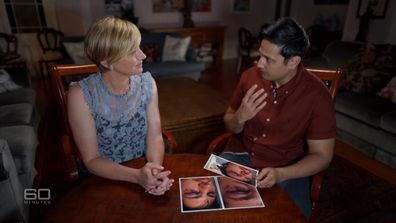 "I turned to Blake and I said 'run!'."
It's what the couple did next that would raise the suspicions of authorities.
Racing home, they hid the sword in the backyard and then Blake packed a bizarre grab bag of nunchucks, a toy pellet gun and $21,000 in savings.
Blake said to this day, he is perplexed by what they took with them.
"It just shows you how irrational and how much we weren't okay at that point. I don't know even why those things were taken," Blake said.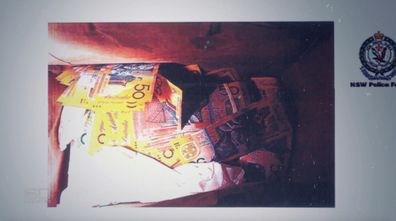 For the next three days, the couple were convinced Jet McKee and his accomplices were after them, so they didn't stop moving from hotel to hotel, with almost every step tracked by CCTV.
"I thought, we've got to keep moving and get away from these guys who are coming after us," Hannah said.
The couple said they only learned McKee had died the following day from a taxi radio.
"We both just looked at each other and started crying and I think realized the gravity of the situation that we'd found ourselves in."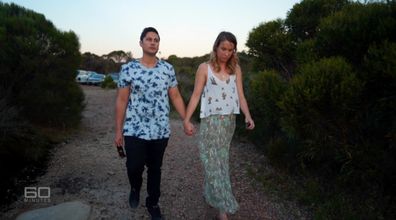 After seeing a lawyer, the pair finally met with police on Monday evening, three days after the attack.
They were both charged with murder, but adamant they were forced to defend themselves.
They were targeted by McKee when Hannah had purchased cannabis off his friend.
"I guess this friend of the man who entered our home thought that we must have heaps of money or something," Hannah said.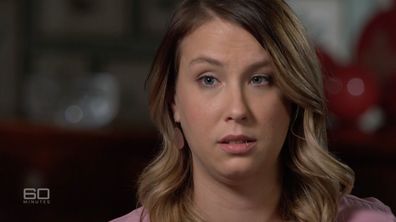 Reliving their terrorising experience, Hannah and Blake, who will obviously never be able to forget what happened to them, said "it's like living in a nightmare".
"You wake up thinking, 'this can't be true, this hasn't happened. This hasn't turned everything upside down'," Blake said.
"Now our lives are just full of angst and heartbreak and sadness and trauma."
While Hannah's eternally grateful to Blake, she told 60 Minutes she will never forget what happened.
"I will forever be grateful to him for saving my life, but I will forever be heartbroken and tortured that somebody lost their life that day."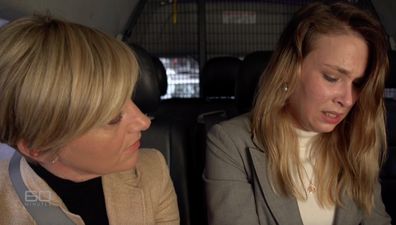 The couple said they're not violent criminals.
"I never wanted to hurt anyone let alone take a life away," Blake told Tara Brown.
The jury in the trial of Blake Davis and Hannah Quinn made its judgment, convicting Blake of manslaughter and Hannah as an accessory after the fact.
It found the force Blake used to defend his girlfriend Hannah against home invader Jett McKee was excessive.
In sentencing Blake Davis to prison for at least 2 years and 9 months, Justice Natalie Adams was not satisfied that McKee was holding the gun at Hannah's head when Blake struck him with the sword.
On Friday, Hannah avoided a jail term and was given a two-year community corrections order.
In that moment, Blake grabbed one of his prized decorative samurai swords and ran out onto the street, where Hannah said McKee was pointing the gun to her head.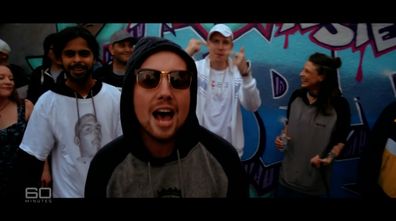 "I can't explain the terror that went through me in that second when I realized that I might be shot dead in the middle of the street," Hannah said.