Frasier and Rugrats both set to return to TV
The popular 1990s US TV shows Frasier and Rugrats are both set to be rebooted for the new Paramount+ platform.
Frasier starred Kelsey Grammer as a pedantic psychiatrist with his own radio show.
Rugrats will go from being a children's cartoon to a CG animation, featuring the voices of the original cast.
Grammer confirmed his show's revival saying: "I gleefully anticipate sharing the next chapter in the continuing journey of Dr Frasier Crane."
There has been no confirmation if other members of the original cast will also return.
The news was announced by ViacomCBS on Wednesday as it prepares to launch the platform, which follows in the footsteps of the likes of Disney+, in the US next month.
'A call from fans'
Frasier remains one of the US's most successful TV sitcoms.
It ran for 11 seasons – between 1993 and 2004 – and won 37 Emmy Awards, including five for best comedy series.
"There has long been a call from fans for its return, and that call is now answered," David Stapf, president of CBS Studios, said.
No date has been given for when audiences might expect to be able to watch
Dr Frasier Crane first appeared in another hit TV show, Cheers, and the spin-off series charted his return to his hometown of Seattle to care for his cranky father, played by John Mahoney who died in 2018.
The show also followed Frasier's relationships with his brother Niles, played by David Hyde Pierce, English housekeeper Daphne Moon (Jane Leeves), and Frasier's producer Roz Doyle, played by Peri Gilpin.
In January, it was announced that another hit show from the 1990s, Sex and the City, would also be returning.
Meanwhile, the Nickelodeon cartoon Rugrats will be re-animated, quite literally, for the new platform.
The show, which ran for nine seasons, focuses on the lives of a group of toddlers. It spawned a 1998 movie, and a sequel two years later that saw the American babies head to Paris.
The TV series bagged four Daytime Emmy Awards and six Kids' Choice Awards during a 13-year run; and even has its own star on the Hollywood Walk of Fame.
The original characters Tommy, Chuckie [voiced by Bart Simpson star Nancy Cartwright], Angelica, Susie and twins Phil and Lil will appear in the updated style later this year.
"Rugrats is one of the most iconic cartoons recognised by fans around the globe, and this original version is one we are taking great care and pride in creating for a brand new audience," said Ramsey Naito, president of Nickelodeon Animation.
What other shows have been announced for Paramount+?
ViacomCBS also said live-action versions of other children's TV favourites Dora The Explorer and The Fairly OddParents were also on the way.
While plans are also in place for a string of new TV series for adults based on films like The Italian Job, Fatal Attraction and Flashdance.
Elsewhere, a host of classic MTV and VH1 shows – including the franchises Unplugged, Behind the Music, and Yo! MTV Raps – will be resurrected too.
"We are thrilled to re-invent some of our most storied and impactful music franchises," said Viacom music president, Bruce Gilmer.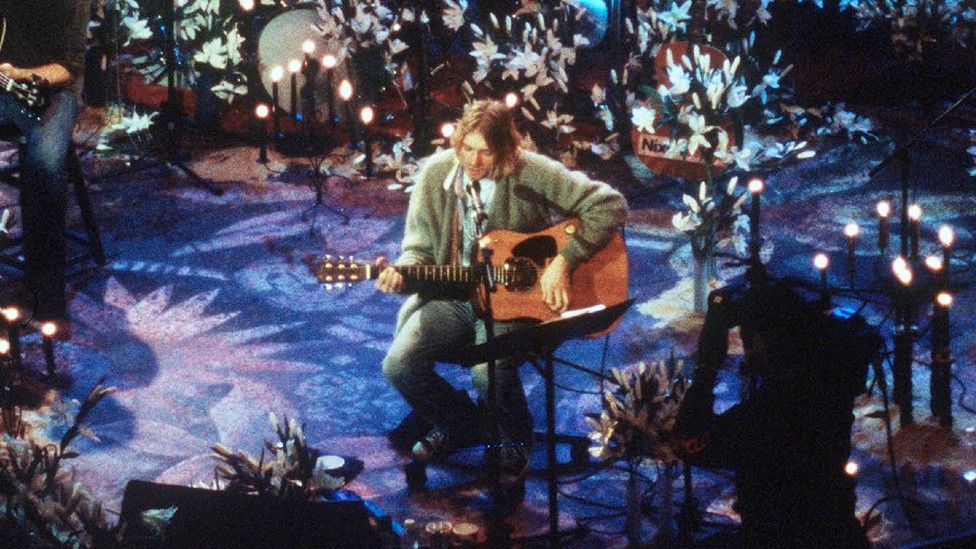 "In addition, we will partner with some of the biggest names across the music industry to bring exclusive and unique content to the platform, such as Dave Grohl's Cradle to Stage based on his mom's critically-acclaimed book, and many more to come."
Details of a Yellowstone prequel, Y:1883, as well as a spin-off, called 6666, were also included in the announcement, along with the return of Inside Amy Schumer, with five specials starring the stand-up comedian, actor and director.