Family want answers after mum dies day after going to hospital
Her family said it should never have happened, but it did.
Kya Davey died in hospital a day after going in with a sore back and even the doctors who treated her have acknowledged she needed to be in a different hospital for emergency surgery.
Now her husband Daniel Davey, 33, and mother Maria Markulrc want more than answers.
"She would have tried so hard, but I don't feel like they tried for her," Davey said.
"3.18pm they found that tear and they knew they couldn't fix it in that hospital, so why was she still there?"
Kya, just 33, went to the Shellharbour Hospital just a few minutes from her family's home.
Within two hours of arriving, the family claims doctors found a tear in her aorta, which is a life-threatening emergency.
Her closest option for treatment was Wollongong Hospital, just over 20 minutes away.
But it was nine hours before Kya got surgery and 11 hours before she emerged.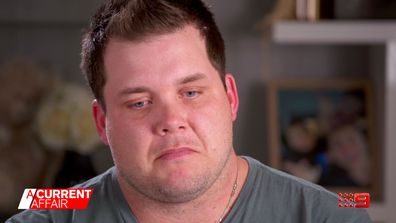 She died a few hours later.
"Time killed my daughter, yes, all her organs died from time, they left her too long," Mrs Markulrc said.
But the family, which lodged a formal complaint with Illawarra Shoalhaven Local Health District, was disgusted to learn medical records explaining what had gone wrong didn't even exist until 14 weeks later.
"And when we finally got them there was even five pages missing that were the most damning," Mr Davey said.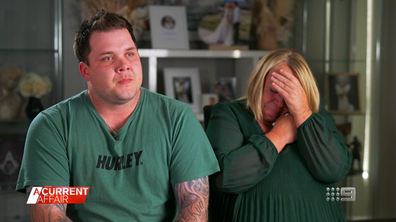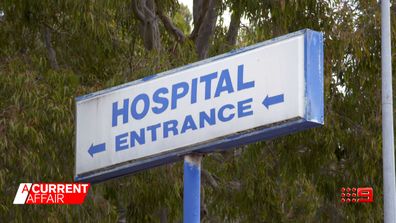 In the documents, there are numerous apologies and staggering admissions.
"My opinion was that Shellharbour Hospital Emergency Department was not a safe place to care for this patient," one doctor said.
There is no guarantee Kya would have survived a torn aorta but her family said she did have a chance and claims an overwhelmed hospital system took that chance away.
"Complete chaos," Davey said.
"It's disgusting, and it's not acceptable because my kids don't have a mum."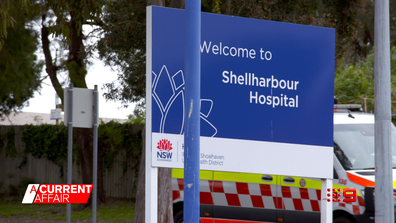 Kya left behind two boys: Caleb, 6, and Jackson, 8.
"Jackson told me a couple of days ago, 'I'm sorry Dad, I cried in class' and I said, 'Don't be sorry mate it's fine, let it out, Mummy loved you, you know'," Mr Davey said.
The family gave the boys two teddy bears and a note, which they told them came from their mum.
"Every night before bed I've gotta read that note and they squeeze those teddy bears – it's the closest thing they've got to their mum now," Mr Davey said.
Shine Lawyers has taken up the family's fight.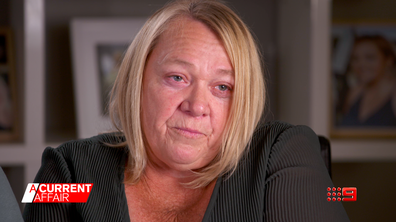 "We have launched an investigation as to whether negligence is to blame for Kya's passing," lawyer Brielle Straney said.
"The hospital should have been prepared.
"It's been more than two years since the pandemic started, so blaming the COVID pandemic for those delays is just unacceptable.
"(And) there is nothing normal about recording records 14 weeks later."
Shine Lawyers said there have been similar cases across New South Wales and they are now reaching out to other families who they allege have been let down by the health system.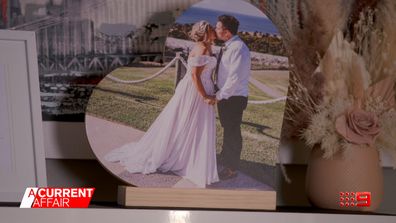 Mr Davey said he felt responsible to fight for Kya's children.
"I want someone held responsible for what happened to my wife, the mother of my boys, she was only 33," he said.
The next chapter of his life with Kya had just begun when they decided to move from Geelong to Wollongong.
It was a promise Mr Davey made to her when they first met almost a decade ago, and their two boys were excited to get to know their mum's side of the family.
But just as the house hunting began, this unexpected horror happened.
"It just kills me that we never got to see our one-year anniversary," Mr Davey said.
NSW Health Minister Brad Hazzard was approached for comment and declined.
Statement by Illawarra Shoalhaven Local District Executive Director of Medical Services & Clinical Governance, Dr Peter Jansen
On behalf of the Illawarra Shoalhaven Local Health District, I extend our deepest sympathy to the family of Kya Davey for the loss of their beloved Kya.
Senior medical specialists and the health district's governance and management teams have met with the family directly to discuss their concerns, and offer their sincere condolences.
The district has also apologised to the family for a delayed response to a complaint they made to the hospital. ISLHD has undertaken a thorough investigation into Kya's presentation, and the concerns raised about her treatment.
The findings have been communicated directly to her family. The family has also been advised that they can request an independent review via the Health Care Complaints Commission.