Failures in police fact-checking post-MeToo era destroying lives of falsely accused
Ben Smith was a typically honest and hardworking young Australian cop. But six years ago, out of nowhere, his life was turned upside down when he was charged with horrific, historical sex crimes.
The woman making the claim, who cannot be identified for legal reasons, was not a stranger to Smith.
When he moved to Sydney as a 16-year-old to pursue a career in rugby league, he was billeted to a local family.
It was during that time he came to know the girl who would later become his accuser.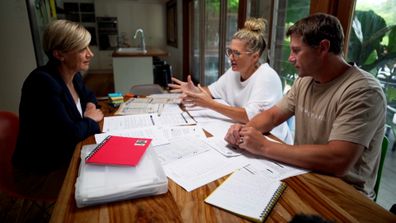 "We were just like brother/sister. I was just another member of the house. That's all that it was," Smith told 60 Minutes.
After retiring from football because of injury, 22-year-old Smith went on to become a NSW police officer and then a Crime Commission investigator.
In December 2016, he was called into an emergency meeting by his boss at the Australian Criminal Intelligence Commission.
It was here he was told that he was under arrest for historical acts of indecency and having non-consensual sexual intercourse with a minor.
The woman also claimed that when she was 14, Smith had groomed her, leading to further non-consensual sex once she had turned 16.
At the time of the complaint, Smith had not seen the woman for 15 years. And he had evidence to prove these accusations were not true.
"I pretty much dismantled probably 70 per cent of the fact sheet," Smith said.
In a bid to prove her husband's innocence, Smith's wife, Amy, took charge of the detective work the police hadn't.
She tracked the paper trail of Ben's life, trawled through and cross-referenced many documents to test the allegations.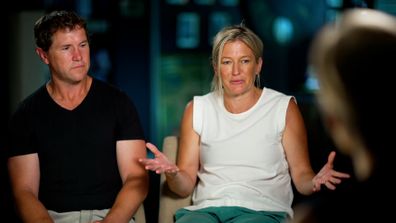 "You're told you don't have to prove your innocence, it's the prosecution's job to prove guilt," Amy said.
"But, a hundred percent, to be able to provide all of this factual, actual hard evidence … for me, it was empowering."
But Amy's forensic work, and testimony from another witness who refuted claims by the complainant that he had seen Smith indecently assault her appeared to have been disregarded in the police investigation.
Ben faced two lengthy trials, the first ending with a hung jury.
In the second, Ben was unanimously found not guilty of the horrific charges.
But he believes his reputation, career and financial future have been destroyed.
Ben and Amy have now taken up the fight with police, demanding accountability for what they claim were police failing to make some of the most basic inquiries.
One of Australia's most celebrated former homicide detectives, Gary Jubelin, believes in Ben's case when it mattered most, police failed to follow up important leads, accepting the allegations without question.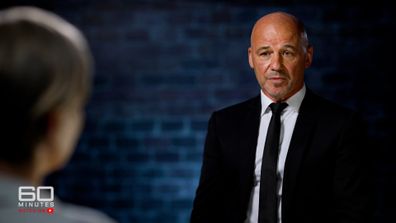 "Police need to understand this is a responsibility they've got. People's lives are affected," Jubelin said.
"I'm saying let's not dissuade people from reporting these crimes but as police we've got to make sure that we investigate them thoroughly. We can't lose sight of the fact these allegations are very serious allegations."
Jubelin and the Smiths welcome the MeToo Movement for giving genuine victims the confidence to come forward and report crimes.
But they believe it may also be a reason why police so blindly pursued Ben. The fear of not doing so might invite criticism.
"We don't wanna come across as people that are anti people making complaints," Ben said.
"There are victims out there, and they should not be afraid to make their complaints," Amy said.
"But when you have people that don't do their job properly, that's a hard pill to swallow."