Coronavirus Germany imposes Easter lockdown to curb new surge
ermany has extended its lockdown for three weeks, imposing an almost complete halt over the Easter holiday in response to a third wave of coronavirus infections.
After talks with regional leaders, Chancellor Angela Merkel said Germany was now in a "very serious" situation.
Restrictions will be even tougher from 1-5 April, when most shops will be shut and gatherings will be limited.
Meanwhile, France's president wants vaccinations "morning, noon and night".
Emmanuel Macron was responding to an increase in intensive care cases and warnings of an "explosion" in hospital admissions.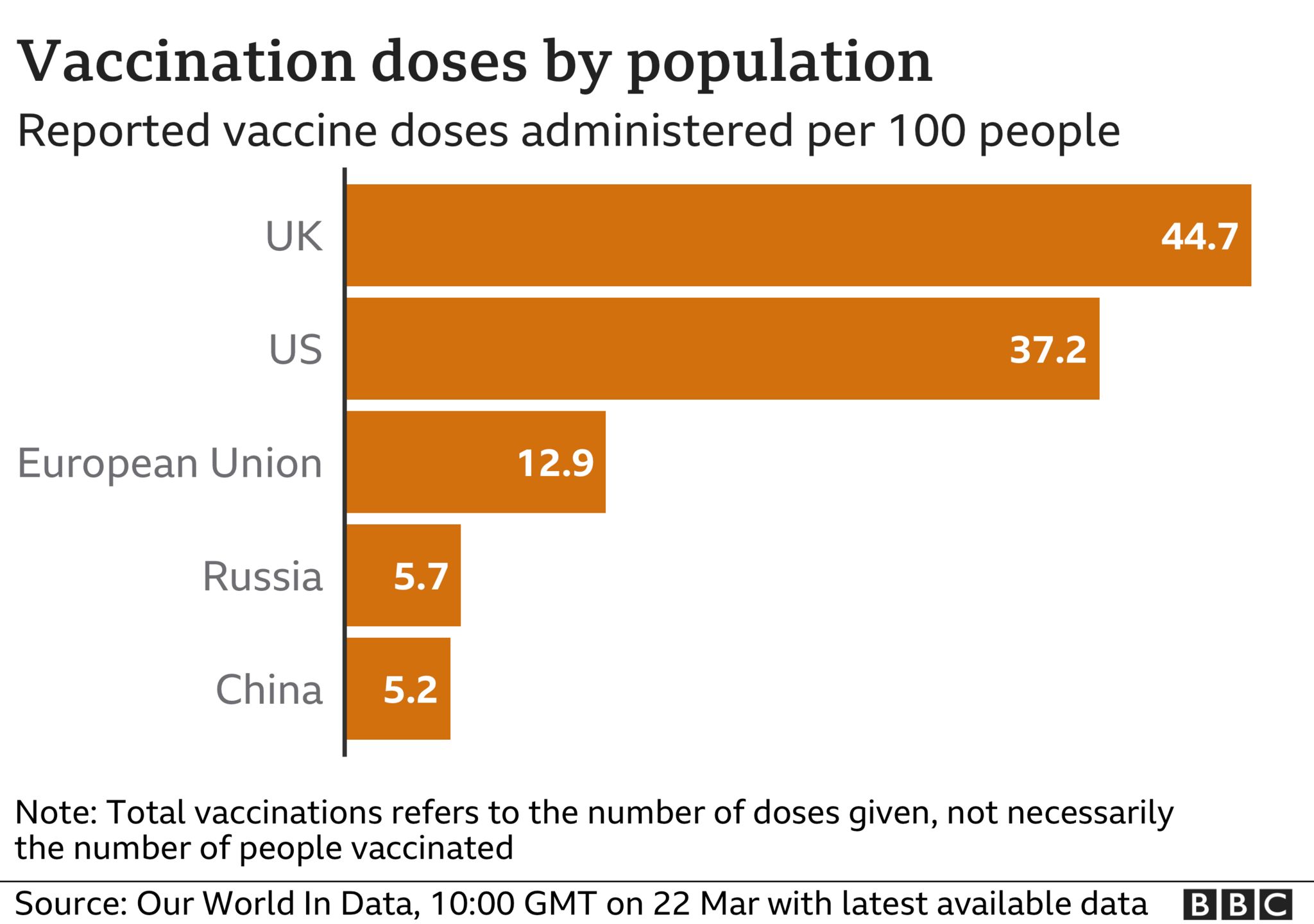 Why Germany is imposing toughest measures so far
"Essentially, we have a new virus," Chancellor Merkel said after marathon talks with the leaders of Germany's 16 states. The highly contagious UK (Kent) variant of coronavirus had become dominant in Germany, she explained, plunging the country into "a new pandemic".
It is much deadlier, much more infectious and infectious for much longer. Germany was in a race against time to roll out vaccinations against the coronavirus, she added.
Tuesday's lockdown extension to 18 April marks a reversal from earlier this month, when state leaders agreed to begin a cautious reopening process.
For five days over Easter from 1 April, Germans are being asked to stay at home and reduce contacts:
In-person religious services are cancelled
Big family gatherings are banned, with no more than two households, or up to five people, allowed to meet
All shops are shut, apart from food shops on Saturday 3 April.
The infection rate has risen above 100 per 100,000 inhabitants in Germany. A further 7,485 infections have been reported in the past 24 hours, as well as 250 deaths. An "emergency brake" will halt further reopenings in areas where infections exceed 100 new cases per 100,000 people over a seven-day period.
Coronavirus infections have been surging in some parts of Europe in recent weeks as countries scramble to vaccinate their populations despite delays in rolling out jabs.
France's vaccination drive has been relatively slow to get off the ground, partly due to delayed supplies of the Oxford/Astra-Zeneca vaccine and confusion surrounding the safety of the inoculation.
However, the head of the French hospital federation, Frédéric Valletoux, warned on Tuesday that number of new cases was "exploding" and hospitals were likely to be hit in the next two to three weeks by a "wave of unprecedented violence".
French hospitals admitted another 471 patients into intensive care in 24 hours, and another 15,792 cases were reported on Monday evening.
President Macron, on a visit to the northern town of Valenciennes, said that from Saturday the vaccination campaign would be extended to people aged 70-75. "We're fighting to get hold of doses… there are no weekends or public holidays for vaccinations," he insisted.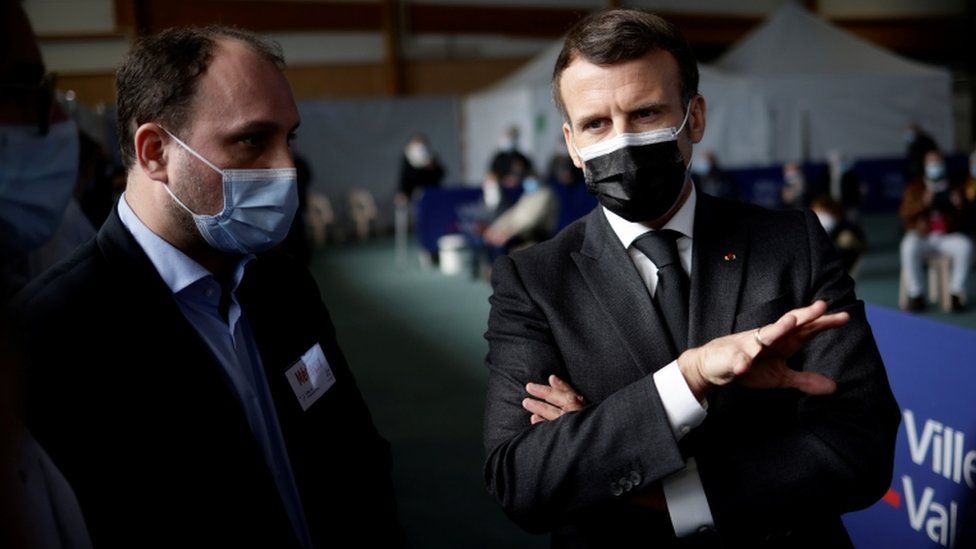 So far the campaign has focused on over-75s and the most vulnerable aged 50-74. From late April, teachers and other key workers in exposed positions would also be given the jab, he promised. France aims to have 10 million people vaccinated by mid-April and 30 million by mid-June.
Denmark plans Covid passport
While cases in other European countries are rising, Denmark has announced a timetable for further reopening. "We will proceed with caution. We can open up more now in Denmark, in contrast to several other countries, where the third wave of corona is a reality," said Prime Minister Mette Frederiksen.
Among measures agreed late on Monday by Danish leaders is a proposed "corona pass", which would say whether the holder has been vaccinated, previously infected or has had a negative test in the past 72 hours. Children under 15 would be exempt.
The aim of the passport, which will be available on mobile phones as well as on paper, will be to enable people who fulfil the requirements to go to the hairdresser, a restaurant or eventually a cinema.
The current plan is to reopen small shopping centres from 13 April and larger ones from 21 April, along with outdoor eating at cafes and restaurants. Cinemas and indoor dining would resume on 6 May.
The prime minister said most restrictions would be lifted once all over-50s had been vaccinated, which she expects to happen in May.
The rollout of vaccinations across the EU is far behind the scale of vaccinations achieved by Israel, the UK and US.
The EU regulator, the European Medicines Agency (EMA), has so far approved four vaccines – from Pfizer-BioNTech, Moderna, Johnson & Johnson and Oxford/AstraZeneca.
The AstraZeneca vaccine is now at the centre of political tensions between the UK and EU over the firm's contractual obligations.
The EU is now considering an export ban targeting AstraZeneca production in Europe. EU officials complain that too much of the vaccine is going to the UK and other countries, rather than staying in the EU.