Biden denies benefits are holding back job-seekers
US President Joe Biden has rejected criticism that expanded unemployment benefits are keeping Americans from taking new jobs.
Mr Biden said any unemployed American offered a "suitable" job must take it, or risk losing unemployment benefits.
Republicans have blamed bad economic data last week on the Democratic president's decision to extend expanded unemployment benefits.
The US added 266,000 jobs in April and the unemployment rate edged up to 6.1%.
Economists had predicted from 900,000 to 2 million jobs. Yet there are 7.4m unfilled positions, according to the US labour department.
On Monday, Mr Biden said he was directing the US Department of Labor to work with states to reinstate requirements that those receiving unemployment benefits must show they are actively seeking work.
"If you're receiving unemployment benefits and you're offered a suitable job, you can't refuse that job and just keep getting unemployment benefits," the president said.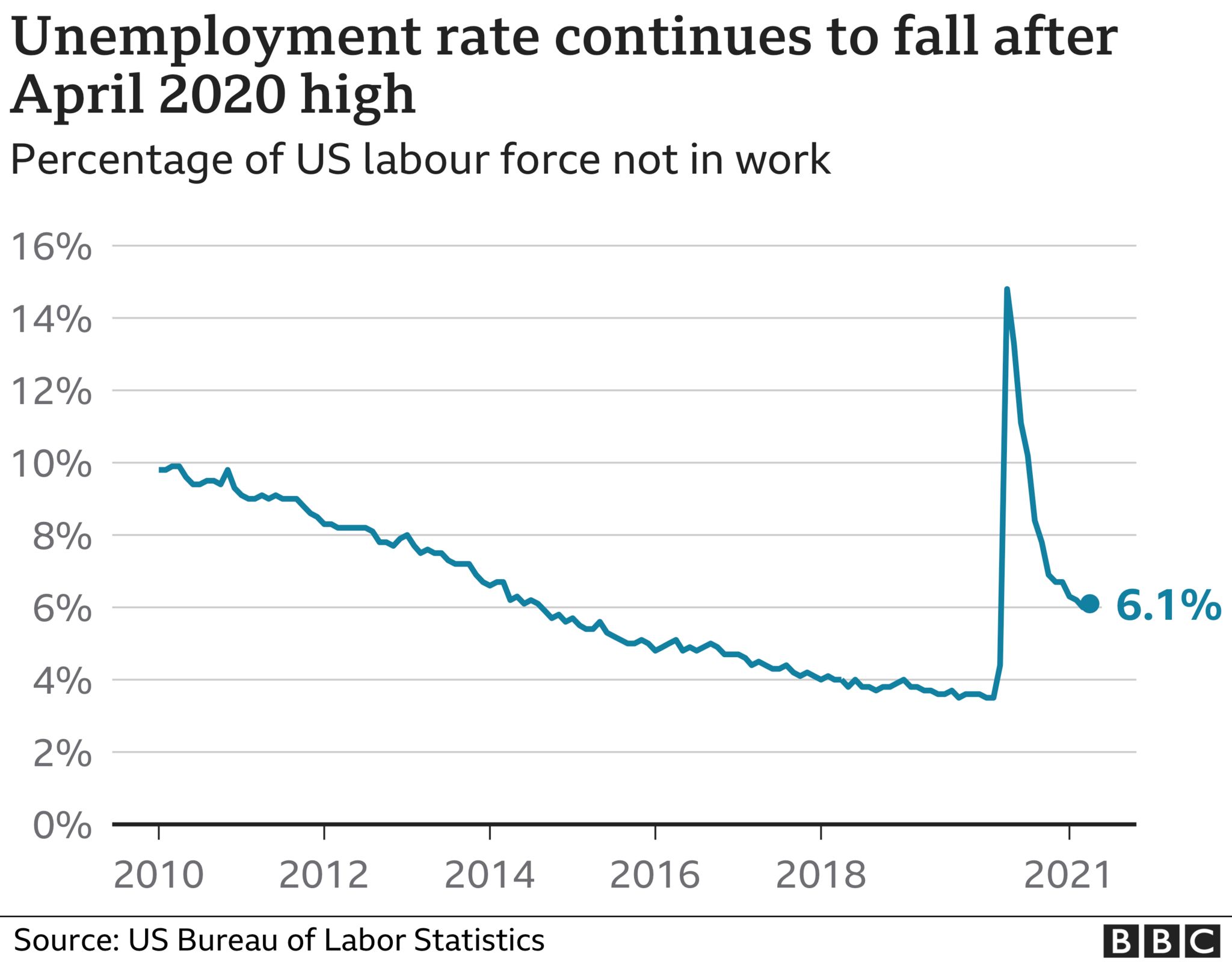 Under the $1.9tn (£1.35tn) coronavirus rescue package that Mr Biden signed into law in March, certain workers can get a $300 weekly supplemental unemployment benefit.
The increased benefits are due to last until September.
But some Republican governors have scrapped the added benefits, directing the dollars elsewhere.
Mr Biden said at the White House on Monday: "I know there's been a lot of discussion since Friday's report that people are being paid to stay home, rather than go to work.
"Well, we don't see much evidence of that. That is a major factor. We don't see that, look, it's easy to say, the line has been, because of the generous unemployment benefits, that it's a major factor in labour shortages."
A recent Bank of America analyst note said that Americans who earned less than $32,000 before the pandemic would be better off for now collecting a combination of state and federal unemployment benefits, rather than working. The average US salary is around $32,000.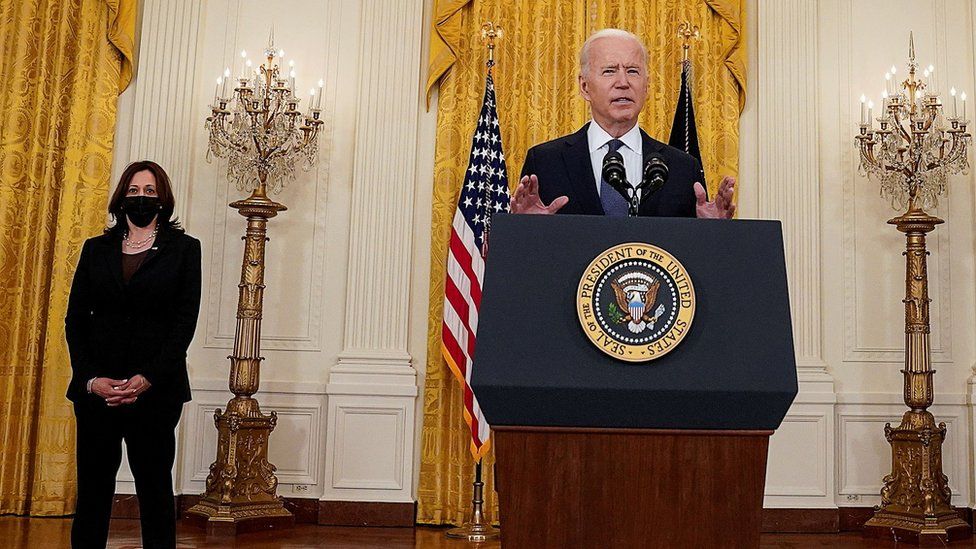 In all, 9.8 million Americans remained unemployed last month.
In February 2020, before lockdowns forced millions into unemployment, 5.7 million people were out of work.
Mr Biden's remarks came as Chipotle, a Mexican-themed food chain, raised its average hourly pay on Monday to $15 as it seeks to entice job candidates into the tight US labour market.
As Covid-19 restrictions are loosened nationwide, some employers have reported difficulty finding workers for open jobs, particularly in sectors such as food service and retail.
Experts say childcare needs and enduring school closures have kept many workers, especially women, on the sidelines.