Bargo residents facing a new threat after devastating bushfires
Residents in a fire-ravaged community south-west of Sydney are again facing the threat of losing their homes, this time to damage caused by a proposed mine expansion.
Energy company SIMEC is looking to expand its Tahmoor longwall coal mine under Bargo, with families told their properties could sink by up to 1.6 metres.
The damage is predicted to be so severe it's estimated 140 homes will be impacted, with 20 homes will have to be acquired by the mine, because they will be unlivable.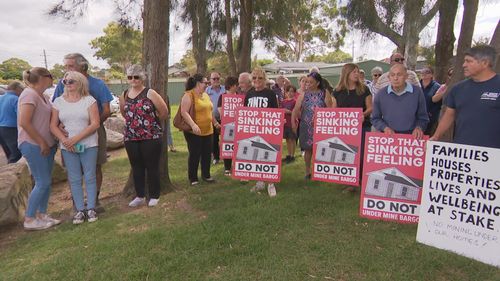 Jenny and Geoff Web's block is in the danger zone.
They've only just had their plans to rebuild approved by Wollondilly Council, 14 months after their home burnt to the ground in the Green Wattle Creek fire.
"Half the house could just fall into that hole. The other half could stay exactly where it is. We don't know," Mr Web told 9News.
"We can't sell obviously because of the fires, and now because of the mines," Mrs Web said.