Alcohol bans reintroduced in central Australia in the wake of crime spike
Alcohol bans have been reintroduced in Alice Springs and Central Australia in the wake of a spike in crime in remote communities.
Northern Territory Chief Minister Natasha Fyles said the territory government will bring forward legislation to "strengthen alcohol restrictions" in central Australia.
The government has announced temporary dry zones across 96 Aboriginal communities in Central Australia until legislation is passed.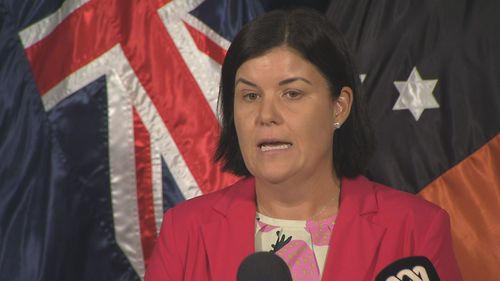 Out of the 96 communities, 88 already have alcohol bans in place.
The new legislation means town camps and communities will revert to dry zones but individual communities can develop an alcohol management plan
It will be up to local areas to choose to remain dry or choose tailored restrictions.
But under the new legislation, 60 per cent of a community's population must agree to oppose or make changes to the management plan for it to be changed.
The director of liquor licensing will also sign off on each plan.
"A large number of communities remain unaffected by the plans as they reverted back to dry communities under Territory legislation," Fyles said.
"This will now define the process for future changes."
Fyles will table the legislation in parliament immediately when it meets next week.
"While we acknowledge alcohol causes harm in our community, it is a legal product and we need to manage the complexities," she said.
"Alcohol restrictions alone won't address the underlying complex issues in the Northern Territory.
"They are complex and have been developed over decades."
The territory and federal government also announced a $250 million support package for Alice Springs and Central Australia.
The funding will go towards the Better, Safe Future for Central Australia plan, which aims to improve community safety and cohesion through youth engagement and diversion programs.
It will aim to create more jobs, improve health services in Alice Springs and surrounding communities, better support elders and parents, boost domestic violence services and improve school attendance and on-Country learning.
"(The funding) acknowledges decades of ill-fitting policy," Fyles said.
"For far too long, decisions about Alice Springs and the Northern Territory have been made in Canberra with little to no consultation with the people that the decisions impact upon.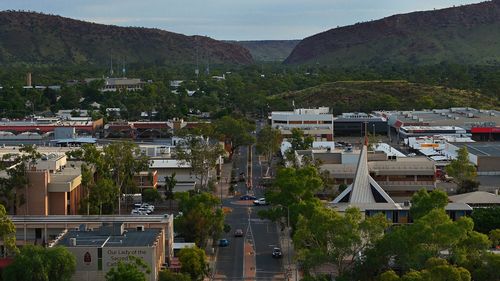 Fyles said the $250 million boost will put the needs of Northern Territory residents first.
It comes as the federal government continues to consider a report on the NT government on the Alice Springs crime crisis.
A response is expected this week.
The alcohol restrictions come after a rise in crime, with residents at their wits' end after a surge of break-ins, vandalism and alcohol-related assaults.
The latest data released by NT Police showed alcohol-related assault jumped 55 per cent in the last year to November, while domestic and common assault both increased by 43 per cent and 54 per cent, respectively.
Commercial break-ins were up 56 per cent and reports of property damage climbed by almost 60 per cent.