Young family tossed into floodwaters during Hawkesbury River rescue
A young family were tossed into floodwaters on the Hawkesbury River when an SES boat capsized during a rescue today.
The attempted evacuation was taking place in Colo today with a couple and their two children pulled soaking wet from the water.
Eventually the family made it across the river and delivered to a staging point at the Sackville Ferry Crossing.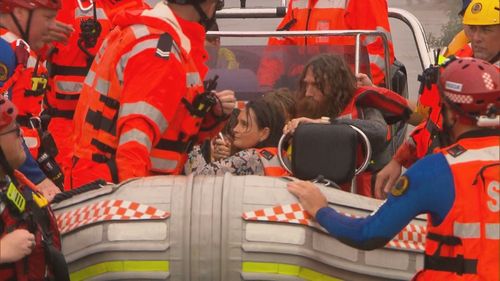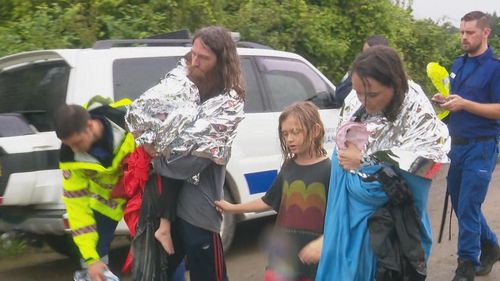 The rescue was part of a huge operation to evacuate hundreds of residents stranded along the Colo River in the NSW Hawkesbury region.
The State Emergency Service (SES) is warning people in Upper Colo, Lower Colo, Colo Central and Wheeny Creek after the river peaked at 11 metres this morning.
However, the threat is far from over as roads are still cut off by floodwaters
rucks carrying supplies and essentials such as food and medicine are on their way to nearby Windsor now conditions have eased slightly.
The SES evacuation order was initially issued about 8am, and an update at 4pm.