There will be no money next year Russia could run out of money by 2024, says Oligarch
Russia could find itself with no money as soon as next year and needs foreign investment, outspoken Russian oligarch Oleg Deripaska has said.
"There will be no money already next year, we need foreign investors," he said at an economic conference in Siberia on Thursday, according to comments reported by TASS, a Russian state-owned news agency.
The remarks from the billionaire — who called for an end to Moscow's war in Ukraine in the early days of the conflict last year — contrast with a more upbeat assessment of Russia's economic fortunes by President Vladimir Putin last week.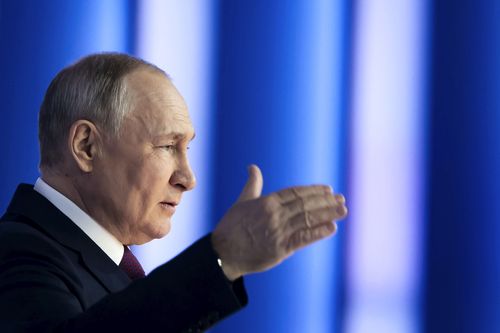 Putin praised the resilience of the country's economy in the face of unprecedented Western sanctions imposed in the past year.
Russia's economic output shrank 2.1 per cent last year, according to a preliminary estimate from the government. The contraction was more limited than many economists initially predicted.
But cracks are starting to show — Russia is cutting oil production this month — and Western sanctions could escalate further. Ultimately, Russia's economic prospects are contingent on what happens in Ukraine.
Foreign investors, especially from "friendly" countries, also have a big role to play, Deripaska said. Whether they will come depends on whether Russia can create the right conditions and make its markets attractive, he was quoted as saying.
In a bid to starve Russia of funds for its aggression, Western countries have announced more than 11,300 sanctions since the February 2022 invasion, and frozen some $300 billion of Russia's foreign reserves.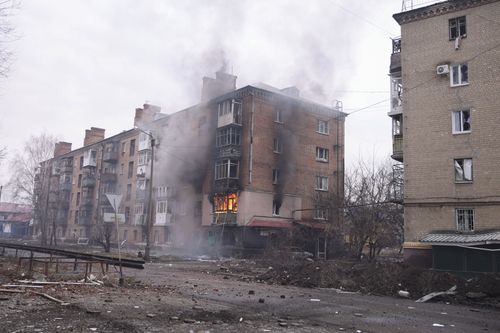 But China has thrown the Kremlin an economic lifeline by buying Russian energy, replacing Western suppliers of machinery and base metals among other products, and providing an alternative to the US dollar.
Still, Moscow has a steep hill to climb to replace revenues lost as a result of sanctions, not least from exports. Data released Friday showed that the European Union's imports from Russia fell by 51 per cent in value between February and December last year.
The bloc was one of the main trading partners for Russia before the invasion of Ukraine, with 38 per cent of Russia's exports going to the European Union in 2020.
The Russian government's revenue plunged 35 per cent in January compared with a year ago, while expenditures jumped 59 per cent, leading to a budget deficit of about 1761 billion rubles ($AUD34.4 billion).
Deripaska made his fortune in the aluminum business during the chaotic scramble for assets following the collapse of the Soviet Union.
In 2018, he was sanctioned by the United States, which noted that the oligarch "does not separate himself from the Russian state." Last year, he was indicted for allegedly violating US sanctions.
Forbes estimates Deripaska's current net worth at just under $3 billion ($AUD4.4 billion).