State of emergency declared in Auckland over widespread flooding
Auckland in New Zealand saw the average January rainfall in just one hour on Friday evening, leading to widespread flooding across the city.
The situation has left thousands stranded and a state of emergency was declared in response to the intense storm.
Overnight the country's new prime minister, Chris Hipkins, told media that more than 2000 people were stranded at the city's airport, which was closed due to ankle-deep flooding.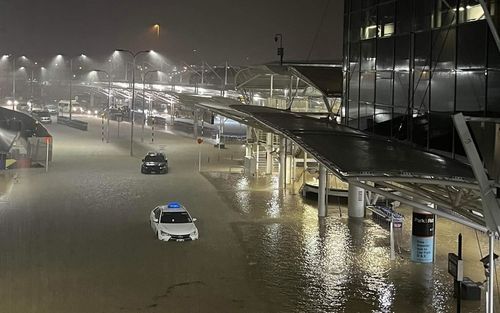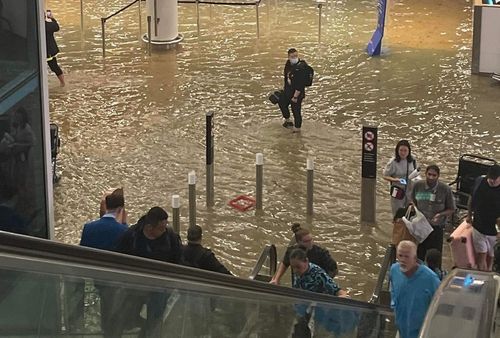 However, as flooding cleared around the airport in the early hours of Saturday morning (around 3am AEDT) people were allowed to begin making their way home.
There will be no flights until at least noon on Saturday (10am AEDT).
Earlier in the evening an arriving aircraft damaged runway lighting, after hitting six lights as it came in to land in the treacherous conditions.
Elton John's farewell concert at Mt Smart on Friday night was cancelled less than half an hour before he was set to take to the stage, as torrential rain wreaked havoc and the scheduled show was deemed "too dangerous".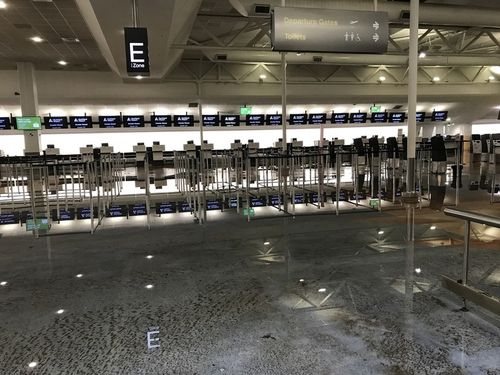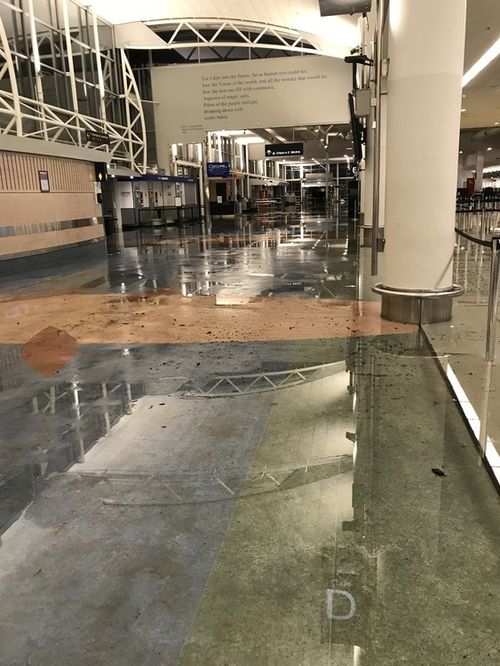 The announcement was met with screams from the crowd, who braved the weather and were already there waiting for it to start.
Hipkins, who just took over as prime minister from Jacinda Ardern this week, asked Aucklanders to be prepared during this unprecedented weather event.
"When the rain hit, it hit very hard and very fast," Hipkins said.
"Aucklanders do need to be braced for the fact that there could be more rain in the next few hours."
Asked what his message to Aucklanders was, he urged people to stay safe, minimise movement but look out for each other.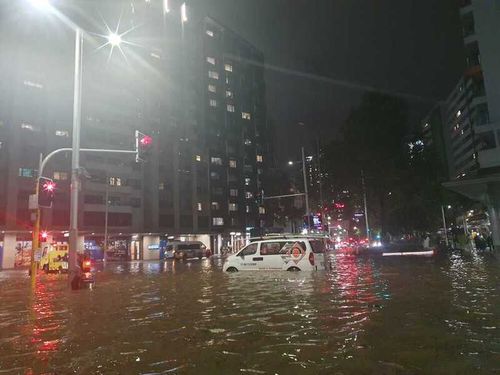 "I think clearly this is quite unprecedented."
Auckland Mayor Wayne Brown signed a state of emergency declaration shortly before 10:30pm on Friday (8.30pm Friday AEDT) but has since been criticised over his response time.
The announcement came hours after torrential rain, flash flooding and mass evacuations.
It also came after a body was found on Auckland's North Shore. Police have not yet confirmed whether the death was in relation to flooding.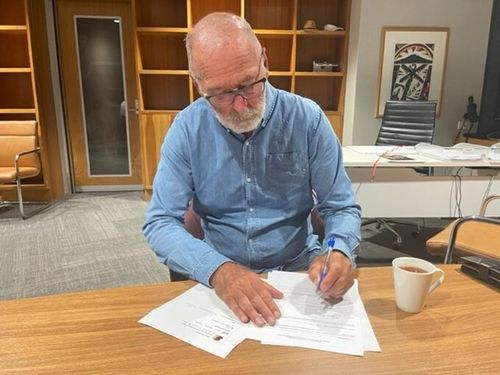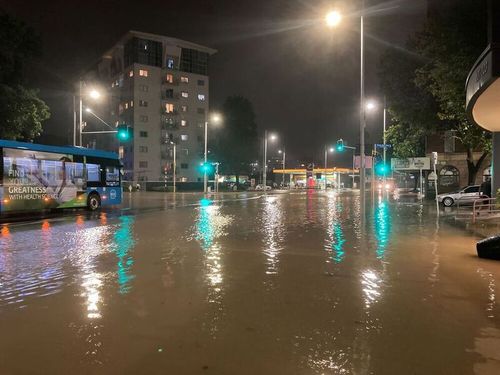 Civil Defence Minister Kieran McAnulty addressed the criticism, saying: "Essentially that was his call, we were ready.
"But it's unusual to make judgments and reviews of responses when they're part-way through".
It would be reviewed later, he said, as emergency responses always are.
Meanwhile, police said they are aware of a large number of motorists that have been left stranded in the Warkworth area of the city without food or accommodation due to the floodwaters.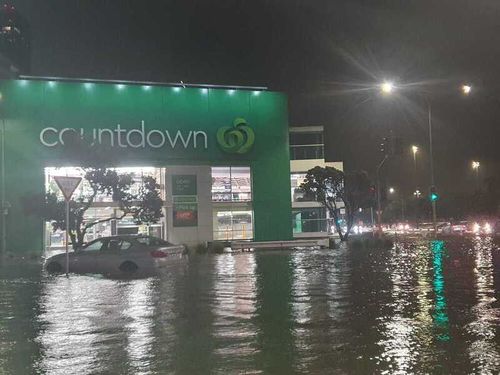 They are working in conjunction with Auckland Transport to facilitate their travel back home.
Police continue to respond to a large number of weather-related call-outs and incidents across the wider Auckland area and are urging people to avoid any unnecessary travel.
Video posted online showed waist-deep water in some places and authorities were asking residents in flood-prone areas to be prepared in case they needed to evacuate.
Politician Ricardo Menéndez posted a video of water surging into residential houses.
"We've just had to evacuate our home as the water was already rising rapidly and coming in aggressively," he tweeted.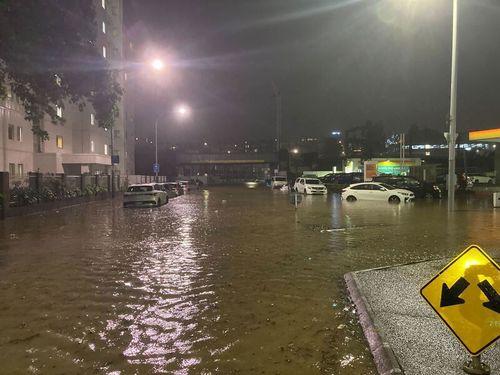 Fire and Emergency New Zealand said it had taken over 1,000 calls for help, but that many calls were from people who had flooded properties. The agency was urging callers to clear the lines for those in immediate danger.
The true impact of the floods, which have made January officially Auckland's wettest month on record, will not be known until the morning.
"Once the sun comes up … we'll actually know a little bit more about what we're dealing with and the true extent of the challenge that is ahead of Auckland," the PM said.
"The entire public service will be ready to deploy resources once we actually understand what's required."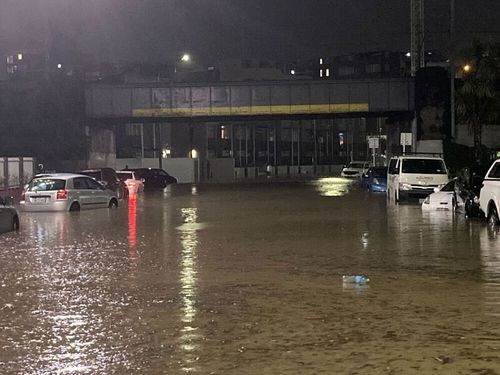 MetService in New Zealand says Auckland is having its wettest month since records began.
"Until now, Auckland's wettest January was in 1986 with 206mm, but already in January 2023 we have had an extraordinary 320mm of rain at Auckland Airport," head of weather communications, Lisa Murray said.
"In addition, it looks like Auckland is having its wettest month ever since records began! Even beating July 1998 when 304mm was recorded for that month."
MetService said the extreme event has been caused by warm air descending from the Tropics, bringing heavy rain and thunderstorms.