South Australian police investigating second case of alleged criminal child neglect following seven-year-old's death
South Australian police are investigating a second case of alleged serious criminal neglect following the death of a seven-year-old boy in February.
According to police, the "very sick" boy, whose name was Makai, was taken to hospital by his father on February 10. He died later that day.
The post-mortem found Makai died from "several serious" health issues.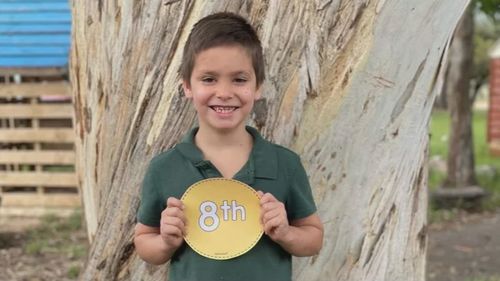 The death was not initially deemed suspicious, however that changed following evidence obtained from various child protection agencies as part of a standard coronial investigation, as well as the opinion of a paediatric expert.
"(Investigators) formed the view that sufficient grounds existed to commence a criminal investigation for an offence of criminal neglect causing death," Detective Superintendent Des Bray said on Monday afternoon.
Suspected criminal neglect causing death can carry a sentence of life in prison.
"Essentially this offence occurs when a person who has a duty of care to a child fails to take all reasonable steps to protect the child from harm, and the child dies or is harmed as a result of that neglect and the neglect warrants a criminal sanction," Bray said.