Shocking footage of violent road rage attack on Perth taxi driver
A road rage attack on a Perth taxi driver has been captured on camera.
The attack unfolded in the middle of a turning lane at the busy intersection of Tonkin Highway and Mills Road East in Martin about 2.30pm yesterday.
An unknown driver in a high-visibility shirt can be seen dragging the cab driver out of his car, throwing him to the ground and then punching him multiple times.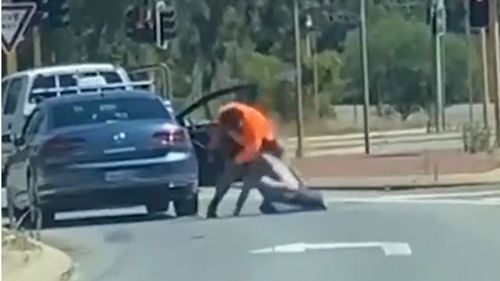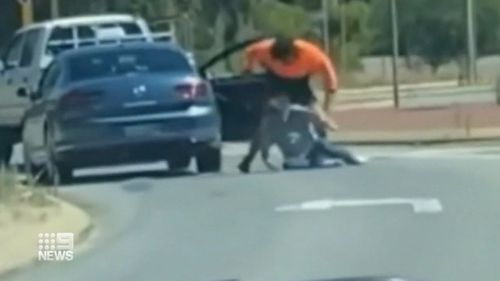 The attacker then leaves the taxi driver face down on the ground and calmly walks back to his Toyota ute and drives away.
Footage shows the taxi driver struggling to stand up before a concerned onlooker rushes over to help him.
A mother and daughter were among the witnesses to the incident, shocked by what was unfolding in front of their eyes.
"Honestly, I was just shocked because I was like what the hell just happened? You know what I mean? You don't just expect to see it just driving down Tonkin Highway," Denise Prior told 9News.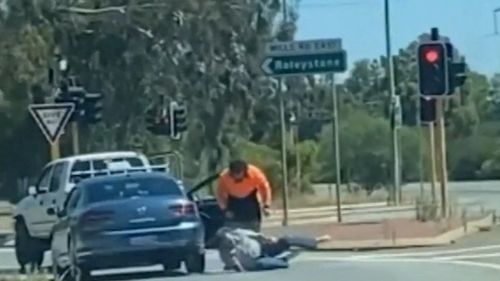 "When I seen him throw him to the ground and just hit him while he was on the ground, that was pretty scary."
Her daughter Ashlea was equally concerned.
"He was just hitting the taxi driver and the taxi driver was just laying on the floor," she told 9News.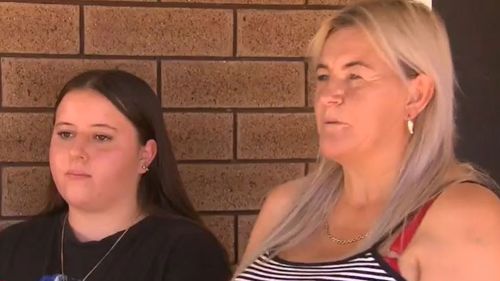 Nine News spoke to the taxi driver's wife, who wanted to keep their identity private. She said her husband was OK following the ordeal.
It's not known what led to the attack and the taxi driver hasn't made a complaint to police.
It is the second such incident in Perth over the past five months, with a father being punched in the face during a road rage incident in August.