Residents told to 'leave now' as bushfire remains out of control north-east of Melbourne
A bushfire is raging out of control north-east of Melbourne, with residents of two towns being told to leave the area now.
The blaze broke out in Maintongoon, near Bonnie Doon, just before 9pm yesterday.
Firefighters are still working to try to contain the fire using aircraft and heavy equipment.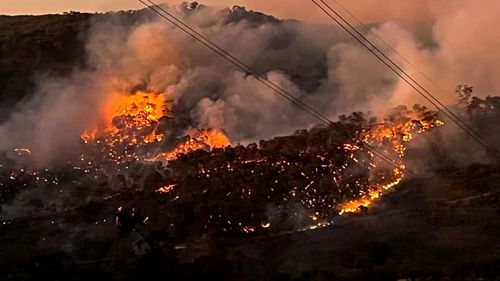 A "leave now" watch-and-act warning is in place for parts of Maintongoon and Woodfield.
"Conditions may change and get worse very quickly," authorities are warning.
But the warnings have downgraded this morning, with a "leave immediately" warning previously issued.
The cause of the fire is unknown.
Stay up to date with warnings at the VicEmergency website.
A relief centre has been opened at the Bonnie Doon Recreation Reserve football ground at 2 Davon Street, Bonnie Doon.