Repatriated Islamic State bride charged with Syria incursion
The repatriated widow of an Islamic State fighter has been charged for previously entering parts of Syria that were under the control of the terrorist organisation.
New South Wales woman Mariam Raad, who returned to Australia last year, is accused of travelling to Syria in 2014 to join her husband, Muhammad Zahab.
He was a maths teacher turned Islamic State recruiter, who reportedly convinced dozens of his relatives to join him in Syria after he left Australia in 2013 to join Islamic State.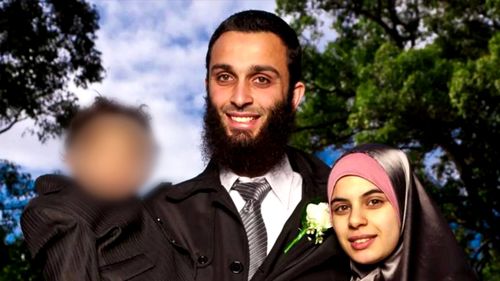 Australian security officials considered him one of the most senior members of the terrorist group.
It will be alleged in court Raad knew about her husband's activities and willingly travelled to the conflict region – where he is believed to have died in an airstrike in 2018.
Raad was in the al-Roj internally displaced persons camp in north-east Syria until she was repatriated back to Australia in October 2022 along with 14 other women and their children.
Since her return, she has been living in the regional town of Young in NSW's South West Slopes region.
9News was there as Australian Federal Police raided a Parklea property where she stayed on her return last year with her sister-in-law.
At the same time, officers raided a home at Young in the state's Central West, where Raad was arrested.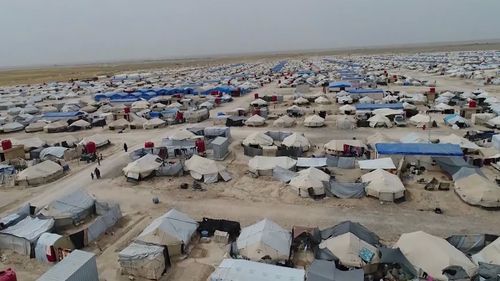 Raad has been charged following a "complex and long-term investigation" by the NSW Joint Counter Terrorism Team (JCTT).
Mayors in western Sydney where Raad and the other repatriated women were due to settle in October spoke out about their security concerns at the time.
The home affairs minister called a meeting and sat down with them to convince them that the women did not pose a risk.
In the background, the JCTT had already launched the covert investigation into Raad while she was on Syrian soil.
It will be alleged newly obtained evidence enabled the JCTT to charge the woman.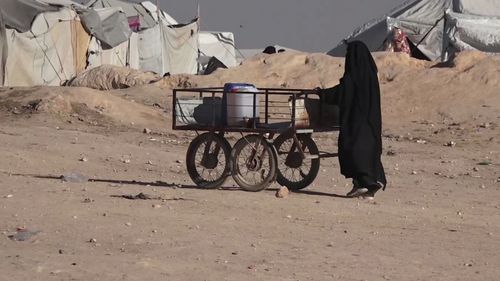 She could face up to 10 years in prison.
AFP Acting Assistant Commissioner Counter Terrorism and Special Investigations Command Sandra Booth said the JCTT will continue to investigate Australians returning from conflict areas.
"Individuals will be brought before the courts when evidence supports allegations that returned individuals have committed offences in conflict areas," Booth said.
NSW Police Counter Terrorism and Special Tactics Commander, Assistant Commissioner Mark Walton, added the priority NSW JCTT has "zero tolerance" for anyone "who seek(s) to commit acts of violence or extremism".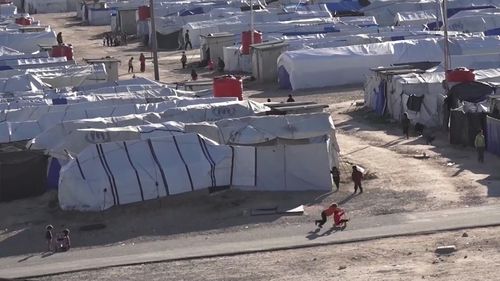 The NSW JCTT is comprised of officers from the AFP, NSW Police Force, the Australian
Security Intelligence Organisation, and the NSW Crime Commission.
Authorities have said there is no current or impending threat to the Australian community as part of this activity.
The woman is expected to face Wagga Wagga Local Court via audio-visual link tomorrow, charged with entering, or remaining in, declared areas, contrary to section 119.2 of the Criminal Code.