Long-awaited mass vaccination hub to open at Sydney Olympic Park tomorrow
New South Wales will open its long-awaited mass coronavirus vaccination hub tomorrow, in a bid to double the amount of jabs distributed across the state every week to more than 60,000.
Located at Sydney Olympic Park, the hub alone will have the capacity to administer 30,000 doses per week and will attempt to catch NSW up to speed with other states in its vaccination rates.
It will operate six days a week between 8am to 8pm, and will be staffed by about 300 medical personnel, the majority of them registered nurses and midwives.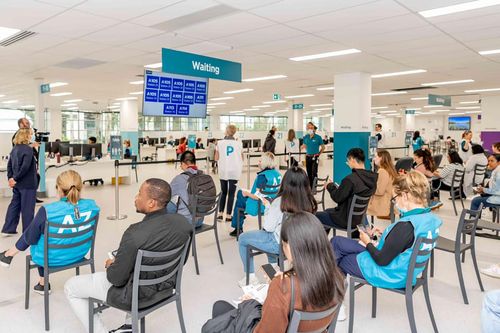 For the first two weeks, the facility will only offer vaccinations to frontline health workers and those included in Phase One of the rollout.
Then, from May 24 people aged over 50 in the general population being eligible to get the jab at the site.
Chair for the Coalition of Epidemic Preparedness and former Secretary of the Australian Department of Health, Jane Halton, said that she expects the new hub to be "very helpful" in accelerating the state's vaccine rollout.