John Barilaro pulls out of NY trade inquiry due to 'mental health reasons'
Former NSW deputy premier John Barilaro won't appear at the parliamentary inquiry into his appointment to the plum New York trade posting today.
Barilaro pulled out of the hearing, citing mental health reasons for his absence.
"Mr John Barilaro has informed the committee that due to mental health reasons he is unable to attend today's hearing," the legislative council announced in a statement.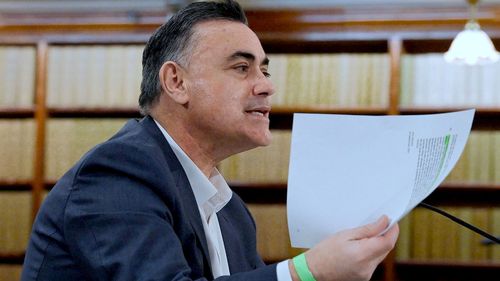 He was meant to reappear before the parliamentary committee to face questions about two ongoing sagas: the appointment process for his trade posting and the latest scandal involving a sacked minister, a property developer and a bombshell resignation letter.
Barilaro has always maintained he followed the correct application processes.
The former Monaro MP was set to face questions about what his partner knew about the $500,000-a-year job.
She worked for the body responsible for hiring people for overseas trade roles when the New York role was advertised.
Shock resignation letter and links to sacked minister
Barilaro also would have been questioned about his links to former fair trading minister Eleni Petinos after a shock resignation letter from outgoing building commissioner David Chandler raised concerns about their relationship.
Chandler wrote about links between Petinos' office and a property developer Barilaro worked for regarding a Merrylands development.
"I have raised with you concerns that I have with the advised relationship of the Minister and Coronation Property Group," Chandler's resignation letter read.
The resignation letter has been referred to the NSW Independent Commission against Corruption (ICAC).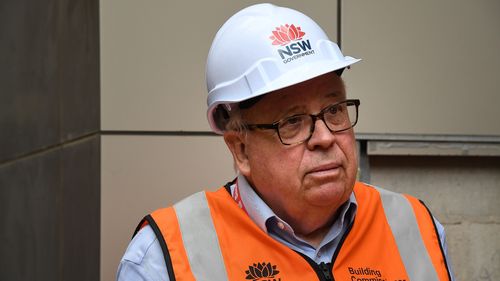 The parliamentary inquiry has been carried out by NSW Labor for almost two months after Barilaro was awarded the US trade commissioner job, which sparked outrage amongst ministers.
When Barilaro fronted a hearing earlier this week, he called the trade job furore a "personal hell" and insisted he had not done any wrongdoing over his application for the role.
The New York trade posting has wreaked havoc through the NSW parliament after former deputy Liberal leader Stuart Ayres resigned due to intense scrutiny over his role in Barilaro's application.
Ayres has consistently denied any wrongdoing.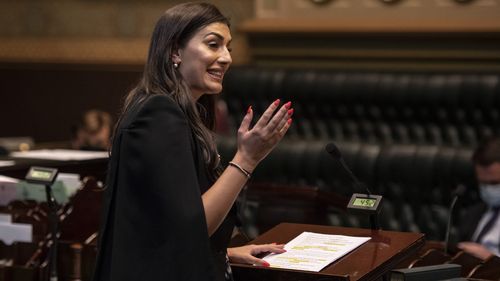 Petinos was also removed from the cabinet by NSW Premier Dominic Perrottet over allegations of bullying, which she denies.
The parliamentary inquiry is set to continue next week