He saved our village Australian pilot's ultimate act of bravery celebrated 80 years on
A hero Australian bomber pilot who paid the ultimate sacrifice in saving the lives of his crew and unsuspecting Dutch villagers during World War II is being commemorated this weekend.
Pilot Officer Les Knight, of Melbourne, was killed in the early hours of September 16, 1943, while flying his Lancaster bomber over German-occupied Europe.
But his death was not in vain and 80 years on, his bravery is being marked in commemorative events in the Netherlands today and tomorrow.
Knight's fateful final flight was part of an Allied mission to attack and destroy a key canal in Germany.
Forced to fly at just 30 metres above ground during the night to avoid enemy radar and spotters, the bomber arrived over the target to find it blanketed in heavy fog.
Soon after, Knight's plane was critically damaged when it struck treetops.
With little choice but to abort the mission, he jettisoned the plane's 6000kg of bombs and non-essential equipment and headed back to base in England.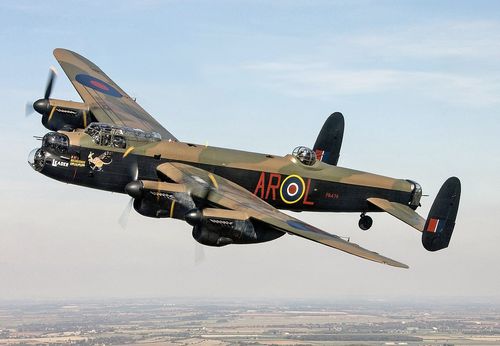 The four-engined Lancaster began to lose power as it flew over the small Dutch village of Den Ham.
Knight gave the order for his seven crew members to bail out but, realising the plane would need to maintain a steady height, insisted on being the last man out.
The 22-year-old managed to buy his seven comrades enough time for them to escape the stricken plane.
While two were captured by German troops, five were hidden by the Dutch resistance and later made it back to Britain.
Knight also was able to steer the aircraft away from Den Ham.
But when Knight attempted a crash landing in a field, the bomber hit a bank and exploded, killing him.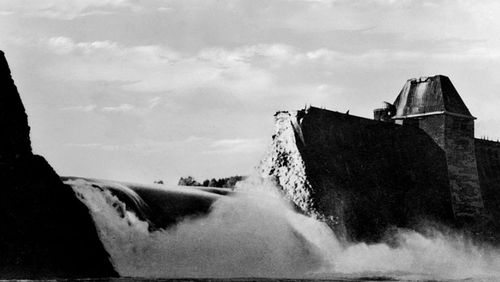 Knight was born in the Melbourne suburb of Camberwell in 1921.
After World War II broke out, he joined the Royal Australian Air Force in 1941.
He soon became an accomplished bomber pilot and was chosen to be part of the crack Dambuster squadron for Operation Chastise in May 1943, the air attack on vital dams in Germany's Ruhr region.
Following the successful breach of the dams using the famous "bouncing bomb", Knight became a national hero in Australia and was awarded the Distinguished Service Order.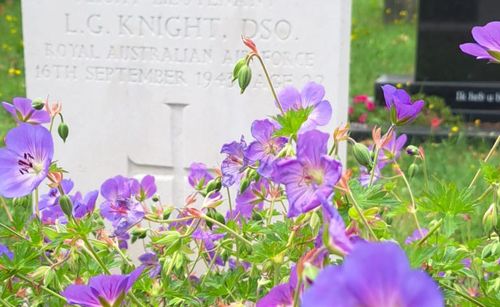 Knight's sacrifice has never been forgotten by the Dutch village he helped save from a likely catastrophe.
Villagers formed the group – Remembering Dambuster Les Knight – which helps maintain the memory of the Australian.
"He saved our village and is our eternal hero," secretary Melvin Chambers said.
Relatives of Knight have travelled from Australia to Den Ham for the weekend's events.
They include the unveiling of a garden walkway in the village called the Leslie Gordon Knight Path.