Family claims young woman in NDIS care subjected to 'dirty' conditions
A young woman's parents have spoken out with claims their daughter was subjected to dirty houses, rotten food and rats at the hands of a NDIS support provider.
Emma Treble was happy, healthy and physically fit before she entered supported disability accommodation in suburban Melbourne.
The 33-year-old had spent her entire life cared for, night and day, by her parents Geoff and Meryl Treble, but after three decades and a cancer diagnosis the Trebles needed a break.
After 12 months of preparing to move out of home, Emma made the leap in March 2021, supported by community care provider Sunrise2Sunrise Community Care.
"We persisted with this company because it's been hard enough to house her … thinking things will get better and they actually got worse," Meryl said.
Emma was entitled to a hefty sum of money through the NDIS and because she suffers from seizures she was covered for 24/7 care.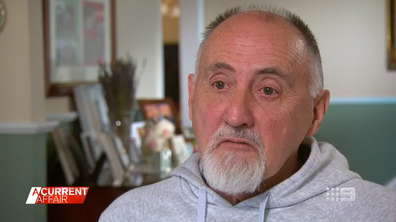 The provider was entitled to $350,396.71 a year.
But the Trebles said they soon realised Emma wasn't being cared for properly.
They claim the staff employed by Sunrise2Sunrise weren't qualified to work in the disability sector.
"I've lost total confidence in the system," Meryl said.
"You put your trust in these people."
A carer employed by the family to help the Sunrise2Sunrise staff in the house has revealed appalling treatment she claims Emma received.
Sam Waters had worked with Emma for a decade before she entered the house and said Emma has been traumatised by the experience with Sunrise2Sunrise staff.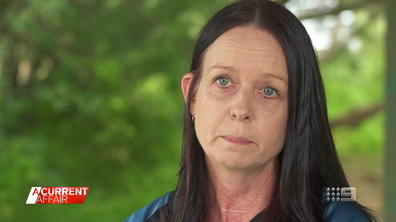 "One day I'd given her breakfast and then later realised that the milk had expired," Waters said.
Waters claimed staff would buy fresh food and store it on top of rotting food, and defrost chicken in hot water and leave it out all day.
"Some mornings I'd turn up and her sheets would be very dirty," Waters said.
"There'd be faeces all over them and dried urine.
"There was one morning her hands were covered in dried faeces and I asked them when her last bowel movement was and they said the day before.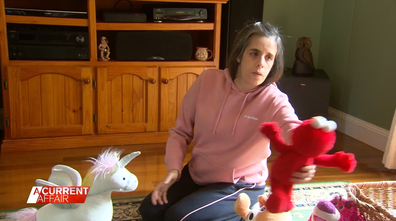 "And I said, 'so her hands have been like that since the day before?' She puts her hands in her mouth and in her eyes."
Waters claimed the lack of care inside the house went on for 14 months, but Emma spent six months at home with her parents recovering from multiple illnesses.
"Every Monday I would have to completely strip her bed and I'd also find her pyjamas that had been soiled shoved in the bottom of her washing basket, on top of all the other clothes that hadn't been washed since the Wednesday," Waters said.
"No one was doing her washing
"When they did do her washing, they put it away still damp and the clothes started going mouldy.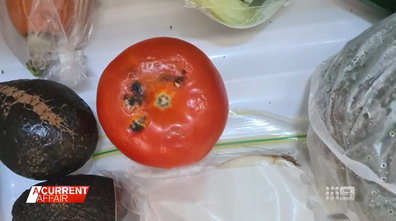 "The house was very dirty.
"At one stage I watched a girl mop the floor from the start of the house to the end. She never put the mop back in the bucket."
Waters claimed Emma's medication was often found on the floor and in one incident Emma was given the wrong medication.
Waters said a few weeks after Emma moved into the house she fell out of her bed three times due to seizures.
Waters claimed the staff member paid to work throughout the night was asleep and Emma was left with severe concussion and bruising to her head.
"Emma could have actually died at least twice and possibly more," Meryl said.
The family claims numerous incidents occurred over several months.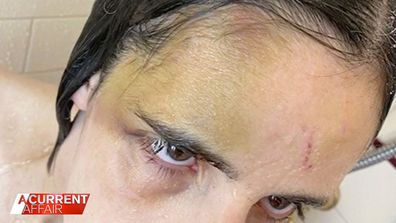 Emma eventually caught COVID-19 and, according to her parents, the staff didn't identify how sick she was and Emma ended up with pneumonia and respiratory distress syndrome.
"The whole thing for Meryl and myself is totally gut wrenching, the way that she's been cared for," Geoff said.
Waters claimed Sunrise2Sunrise asked her to help them keep any incidents quiet.
"(They) said to me, 'if there's any incidents please don't tell the parents, come to us instead'," Waters claimed.
Sunrise2Sunrise eventually relinquished all care of Emma.
Another provider, Mavin Living, stepped in and later refused to care for Emma.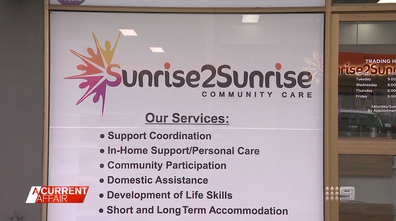 The Trebles said they were now back at square one and fighting a complex NDIS system.
"(It's) pretty much a nightmare," Meryl said.
"It's just a minefield for our daughter."
The Trebles claim Mavin Living refused them entry to the home to collect Emma's belongings and clothes.
"They're not letting our daughter move back in," Meryl said.
"We're denied of going to get her summer clothes. They won't let us in the house, all her furniture and all her things are in her bedroom."
A NDIS Quality and Safeguards Commission spokesperson said it was aware of the family's concerns and was looking into the issues raised.
Statement by an NDIS Quality and Safeguards Commission spokesperson
The NDIS Quality and Safeguards Commission (NDIS Commission) is aware of the concerns raised by Ms Treble's family. We treat all complaints seriously and are looking into the issues raised. Where necessary we take strong compliance action against providers who do not comply with the NDIS Code of Conduct. We put the safeguarding of participants at the centre of our approach to complaints handling. We will continue to keep Ms Treble's family informed.
Due to privacy considerations the NDIS Commission cannot comment further on individual complaints that it receives, or which may be the subject of monitoring or investigation activities.
All registered providers, have an obligation to ensure that NDIS participants experience a planned and coordinated transition to or from the provider.
Statement from Sunrise2Sunrise Community Care
Out of respect for their dignity and privacy, we do not publicly comment about individuals in our care. We understand and appreciate how important it is to families that their loved ones are well cared for. We are committed to continuous training and improvement and recognise that this is vital to the delivery of high quality customised care.
We are committed to working closely with families, support coordinators, care teams and the regulator to promptly investigate and resolve any concerns.
Statement by Mavin Living
Mavin Living is not associated with Sunrise2Sunrise and was not providing any services for this family during the period that we understand these awful events are alleged to have occurred.
Mavin Living's number one priority is the people with disabilities that we care for.
We are disappointed that we have been unable to provide the care that we want for this family due to a lack of combined NDIS funding available to provide the required care in this group setting.
We understand the difficult journey this family has been on but would note that we spent two months working with this family, including providing unpaid care at one point, to ensure they felt safe and secure following the horrible allegations against the previous provider, and to try to find a suitable arrangement for ongoing services that was acceptable to the family.
We have never been formally appointed or contracted to provide services to assist this family and we have received no fees or NDIS payments at all for our involvement or our attempts to assist.
Our hearts are with this family at such a difficult time – but if we were to take on this care in the group setting required, NDIS funding allocations would not cover us to pay our staff their well deserved wages to provide the level of care required and expected by this family.
We have offered several alternatives that would fit within the available funding, or that would provide a stopgap to allow time to seek a review of the available funding, however, these alternatives have not met with the family's expectations.
In relation to the personal belongings, we requested that representatives of the provider of the accommodation (Empower Liveability) and/or the appointed support co-ordinator (CoAbility), were present when the family came to pick up their daughters' belongings which did require some coordination.
There were a number of opportunities for this to happen, however, the suggested times and arrangements were not suitable to the family. We understand, however, that arrangements have now been made with these other providers for the family to collect the belongings tomorrow.