Everything you need to know about Sydney's upcoming train strikes
Sydneysiders are nearing the end of the month of rail strikes but Wednesday is set to be the most disruptive transport day yet with both bus and train services impacted.
Not only will train services be impacted as only 30 per cent of the fleet will be operational, but bus drivers will also walk off the job.
The Rail, Tram, and Bus Union (RTBU) have held rolling strikes across the month of August which have caused train chaos for commuters.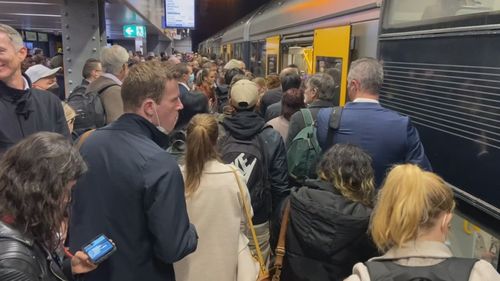 The union and government have been fighting over a deed for safety modifications to the New Intercity Fleet, the latest train service waiting to be rolled out in NSW, but negotiations are still ongoing.
Here's everything you need to know to avoid the chaos.
Are buses running on August 31?
The city's bus drivers will strike from 4am to 7am and then 2.30pm to 5.30pm on Wednesday.
The Transport Workers Union announced the bus strike will impact region six which includes Inner West suburbs like Burwood, Ashfield, Campsie, Leichhardt, some CBD services, Sydney Olympic Park, and Rockdale.
Region six also extends to some southern and northern suburbs including Chatswood, Taronga Zoo, Westfield Eastgardens, Bondi Junction, Hurstville and Miranda.
Even once bus services recommence, commuters can expect delays as banked up commuters need to fit on to buses with passenger limits.
There will also be commuter overflow as trains are impacted.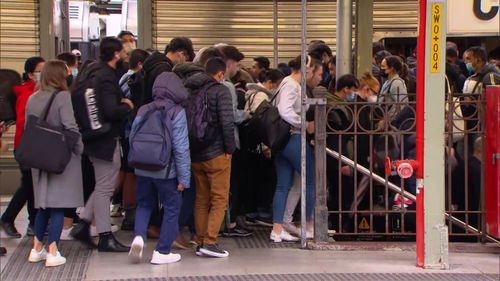 When are train strikes planned?
On Wednesday August 31, the most disruptive train strike is planned with the union refusing to operate all foreign-made trains which make up 70 per cent of the fleet.
This will cause significant delays for commuters as only 30 per cent of the entire Sydney trains fleet will be operating.
Sydney Trains CEO Matt Longland has warned commuters to allow for extra travel time and work from home if possible.
"Customers can expect a reduced frequency on Wednesday across most of the suburban network, with at least a 30-minute gap between services. We recommend avoiding all non-essential rail travel where possible," he said.
"Customers should expect disruption including delays, altered stopping patterns and cancellations, with some of these impacts to be felt from around 9pm on Tuesday as we prepare for the reduced timetable."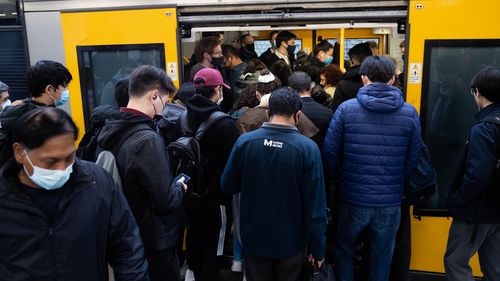 Buses will replace trains on the T3 Bankstown line between Lidcombe and Bankstown and the T7 Olympic Park line between Lidcombe and Olympic Park.
There will be no train services on the T5 Cumberland line.
T4 South Coast lines will operate hourly between Kiama and Waterfall while buses will replace trains between Port Kembla and Wollongong.
T1 Blue Mountains, Central Coast and Newcastle services will operate on a weekend timetable, Transport for NSW said.
The information about affected services is correct as of 4pm Tuesday, August 30. Check for the latest service disruptions on Transport for NSW or your usual train update apps.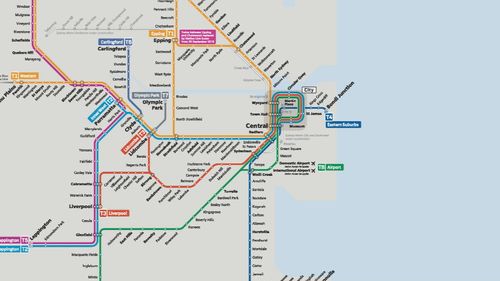 Train gates are open. Can I get fined for not tapping on?
Station staff have left ticket gates at Sydney train stations open at all times from August 13 to September 6.
There has been a ban on transport officers issuing fines and cautions from August 7 which will also be in force until September 6.
But be mindful that while you may not cop a fine from a train worker, police are still able to issue fines to fare-dodgers if commuters don't tap on.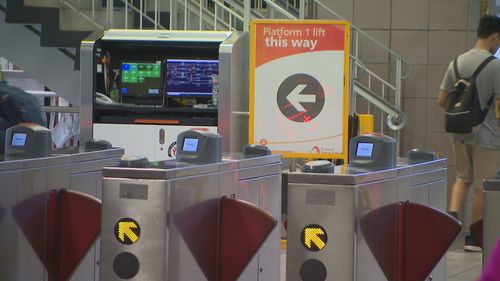 Transport for NSW urged commuters to tap on and off despite barriers remaining open for weeks.
Longland said Opal readers on gates and poles would operate as usual and commuters must tap on and tap off to enter and exit train stations.
"The data we receive when commuters tap on and tap off is used to plan and adjust services to meet commuter demand and assists us to communicate real time capacity information," Longland said.
What lines will be affected by train strikes?
Different train lines will be impacted on different days in the upcoming strikes.
August 10: T4 Illawarra and South Coast Line
August 17: Regional services
August 23: T1 Blue Mountains and Newcastle line
August 25: Inner city services including the city circle
August 31: the majority of train lines with only 30 per cent of entire fleet running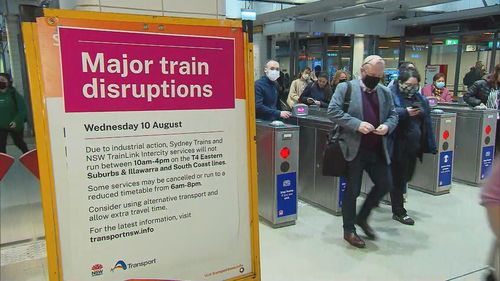 Why are transport staff striking?
Transport staff are walking off the job again as they claim the NSW government has failed to meet their safety demands relating to the New Intercity Fleet and are not meeting pay requests.
The union has been concerned about crucial blind spots in surveillance on the new fleet due to it relying solely on monitoring from CCTV cameras mounted on the sides of the trains, which have no audio and restricted line of sight because of the design of the carriages.
NSW Transport Minister David Elliott pledged $264 million to fix the fleet but the union claims the government has not committed to this pledge.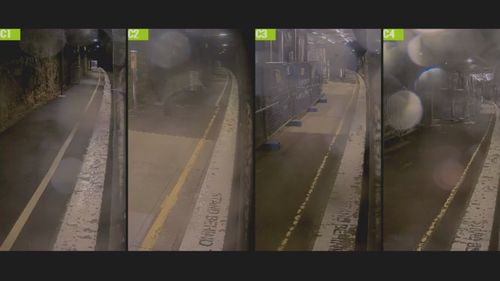 Claassens said rail workers have no choice but to take further action.
"The NSW Government is essentially holding the people of NSW to ransom in order to make a political point which is as bizarre as it is bitterly disappointing," he said.
"We've done everything by the book in order to get these vital safety changes, but the government is refusing to listen.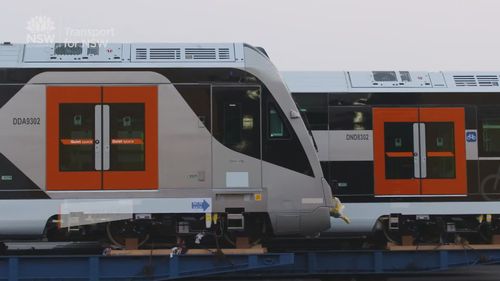 Premier Dominic Perrottet has weighed in on the transport nightmare, calling the ongoing industrial action "politically motivated".
"Every time that we have made concessions to fix that issue, the union has come out and said 'no no, we'll move on to something else'," he said.
What should I expect on strike days?
Commuters are urged to leave extra travel time or to avoid trains if a strike is planned on their line.
The union did however say there should be little impact on the public.
"There's no reason why, with some planning and common-sense, trains cannot continue to run relatively smoothly while our actions are happening," Claassens said.
But Transport for NSW is warning there will be "fewer services, longer journey times, and changes to stopping patterns across the network".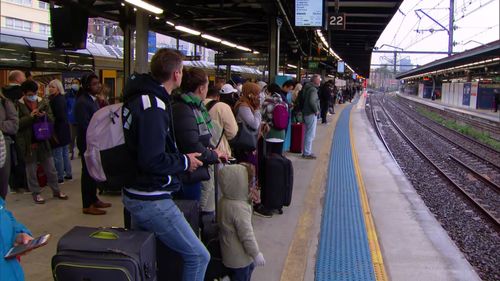 Earlier this month, cleaners were banned from using vacuum cleaners or scrubbing machines on August 12.
On August 15, train crew only operated trains that met "minimum standards" of the maintenance centre. This meant not all trains will be operational however it is unclear which trains do not meet these standards.
On August 23, train services on the T1 Blue Mountains and North Shore line were impacted for several hours and caused peak hour delays for commuters.
On August 25, the union operated limited services on inner city services including stops at Central, St James, Town Hall, Wynyard, Circular Quay, Redfern and Museum.