E-commerce giant Amazon to offer more than 1000 seasonal jobs to Aussies
E-commerce giant Amazon will launch a hiring blitz for more than 1000 seasonal workers across Australia as the company prepares for its busy mid-year sales period.
The company has opened applications for the temporary roles at fulfilment centres and logistics sites across Sydney, Melbourne, Brisbane, Perth and Adelaide in a bid to bolster its staff for the end of financial year rush.
Amazon's Australia director of operations Mindy Espidio-Garcia said the company provides on-the-job training, which means "no previous experience is required" and applications can be made online.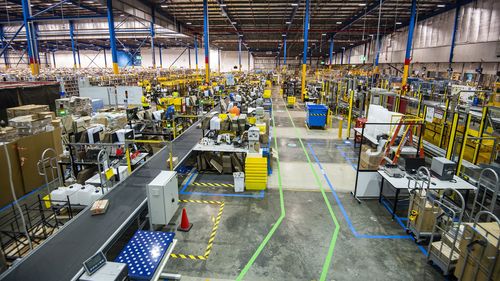 The company is also looking for self-employed drivers to deliver packages using their own cars across Australia through its Amazon Flex program.
Amazon is competing with other major retailers for workers, with mid-year sale preparations well underway across the sector.
The company will likely receive an influx of applications as Australians look to ease cost of living pressures.
This month new research revealed millions of Australians have been forced into working more to cope with financial stress.
A survey by comparison site Finder showed one in four people, the equivalent of 4.8 million workers, have taken on a second job, are working longer hours or even come out of retirement to make ends meet.
Food and energy prices continue to soar while paying mortgages or rent has become increasingly difficult for many over the past year.