Cyclone Ilsa develops eye ahead of projected landfall on Australian coast
The most destructive storm in over a decade will hit the Western Australia coast within hours.
Cyclone Ilsa, which is expected to become a Category 5 storm before it strikes the east Pilbara coast about 11pm local time, has developed an eye ahead of its projected landfall.
The cyclone will have a "very destructive core" with extreme wind gusts up to 285km/h and will impact towns around the major port hub of Port Hedland, with a red alert expected to be issued at 3pm local time, 9News understands.
This means it will be too late to evacuate and residents must take shelter to ride out the storm.
A yellow "prepare to take shelter" alert has been issued for Port Hedland and surrounds.
A five-tier system is used to categorise cyclones with Ilsa already strengthening to a Category 4 earlier today.
People are already hunkering down in Port Hedland ahead of the red alert or leaving for evacuation centres, where authorities are sandbagging ahead of the cyclone hitting the coast.
Josh Lockyer, who moved to Port Hedland from Newman recently, told 9News he was "preparing for the worst just in case" as he collected sandbags this afternoon.
"We've had a few cyclones come through there but not like this," Lockyer said.
"We've got sandbags here to fill up, make sure the house doesn't flood."
Fellow resident and TAFE lecturer Dylan Whiteley also stocked up on sandbags this afternoon.
"The houses are built for it up here – should be alright – just got a bit of stuff in case of a surge in the backyard," Whiteley said.
"All in all, I think we're as prepared as we can be.
"Plenty of food, a few beers, it should be alright."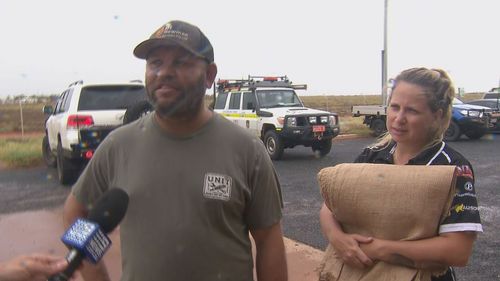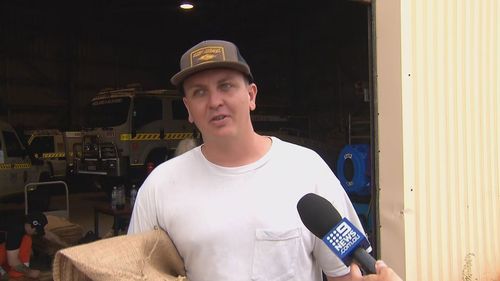 Rain is escalating between Port Hedland and Pardoo Roadhouse as the cyclone inches closer to the coastline.
The Bureau of Meteorology (BoM) has warned the winds expected to hit the area will "not only have the ability to bring down trees and power lines but lift items from your yard and home – caravans, trampolines".
By 11pm AWST, the cyclone will have a "very destructive core" with extreme gusts up to 285km/h and will impact towns between De Grey and Bidyadanga later this evening before tracking inland.
"Very destructive wind gusts up to 170km/h are possible at Telfer during Friday if the centre of Isla passes close by," the BoM said.
Authorities are checking on remote Aboriginal communities in the region, along with mines and tourist sites.
Destructive winds with gusts up to 155km/h may develop between Bidyadanga and Port Hedland during this afternoon before extending inland as far as Marble Bar tonight and to Telfer during Friday.
For the area south of Broome to Port Hedland, wind gusts of up to 90km/h are forecast and will move towards Whim Creek this afternoon.
Telfer, Parnngurr and Kiwirrkurra are next in the firing line by Friday night.
Heavy rainfall from the western Kimberley to the eastern Pilbara will bring 150 to 300mm of rain when Isla hits the coast.
The last Category 5 cyclone to make landfall in Western Australia was Tropical Cyclone George in 2007.
Cyclone George generated 154km/h winds at Port Hedland and seriously damaged temporary accommodation at a railway camp where 230 workers were hunkering down.
Of the 230 people, three people died and 22 were injured.
The Insurance Council of Australia estimated the 2007 damage at $8 million.
A yellow alert – which means residents need to take action and get ready to shelter from the cyclone – has been issued for people between Bidyadanga and Whim Creek including Port Hedland extending inland to include Marble Bar, Nullagine and Telfer.
A blue alert – to keep up to date with warnings – has been issued for people south of Broome to Bidyadanga (not including Bidyadanga), inland areas to Parnngurr and Kiwirrkurra.
The system is expected to weaken overnight on Friday as it moves east into southern parts of the Northern Territory.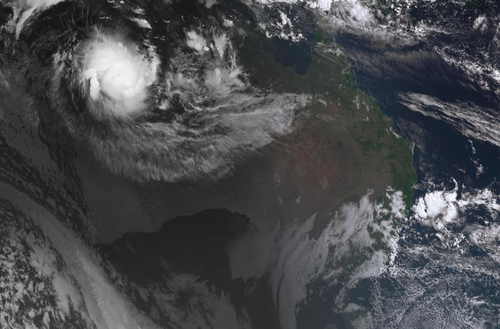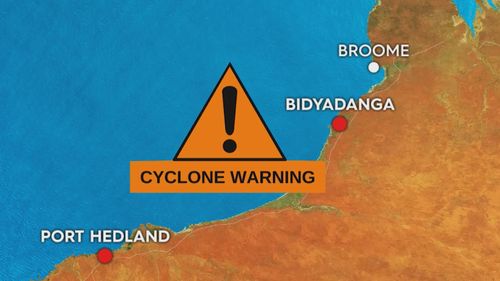 As of 11am AWST, the tropical cyclone was a Category 4 with winds in the centre of 185km/h and gusts of 260km/h.
It was 245km from Port Headland and moving south to south-west at 16km/h.
'I am really scared right now'
Campers have evacuated from popular tourist spot Eighty Mile Beach, 250km north of Port Hedland, after warnings the sanctuary could take a direct hit.
Roadhouses along the Great Northern Highway are shutting up shop, including in Pardoo, which was hit by Cyclone Rusty 10 years ago.
Chef Robert Declaro served his final customers and headed for Port Hedland to seek refuge.
"Since yesterday I can't sleep much because this isn't ordinary. I'm really scared right now," he said.
However, others aren't rushing off as quickly.
Queenslander Lisa Ashford, who is on a record-breaking ride around Australia, is hoping to outcycle the cyclone.
"I'll shoot past Port Hedland today and end up in Karratha," she said on Wednesday afternoon.
"Tomorrow night I'll be another 200 kilometres south."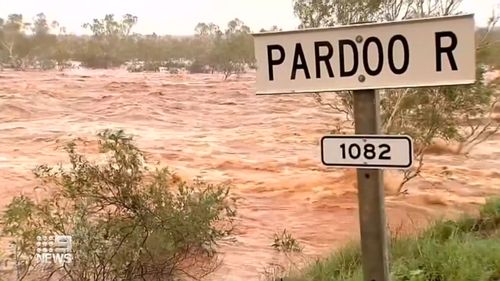 Emergency services said the winds were likely to pick up on Thursday, prompting Port Hedland residents to collect and dispose of debris on Wednesday.
An estimated $300 million of trade that moves in and out of the local port daily was halted.
"It's just a case of securing as best you can and get yourself in a safer place, away from the main impact of the storm," Philip Christy from Pilbara Ports Authority said.
A State Emergency Service (SES) taskforce manned the ground with another small army of 10 volunteers arriving from Perth and packing sandbags.
Closer to Ilsa's path, the De Grey River is about to be inundated with more than 200 millimetres of rain a day.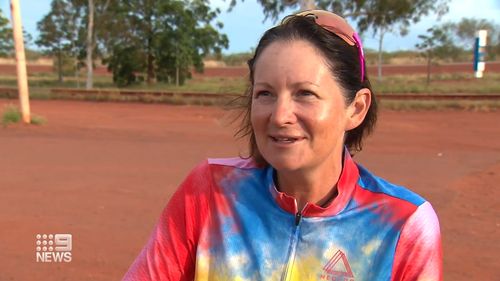 "Some of those areas in the inland parts of the Pilbara might see a year's worth of rain in a couple of days," Todd Smith from the BoM said.
Residents are advised to stay up to date with the latest information on the Emergency WA website.
The latest weather warnings can also be found on the bureau's website.
Communities can call the State Emergency Service on 132 500 for assistance and triple zero in the case of a life-threatening emergency.