Brittany Higgins describes details of alleged rape
Bruce Lehrmann has been accused of trying to kiss Brittany Higgins weeks before allegedly raping her inside a minister's office at Parliament House.
A jury has heard Higgins "politely rebuffed" his advance and the pair never spoke about the moment again.
The allegation came during day two of Lehrmann's trial in the ACT Supreme Court. He has pleaded not guilty to sexual intercourse without consent.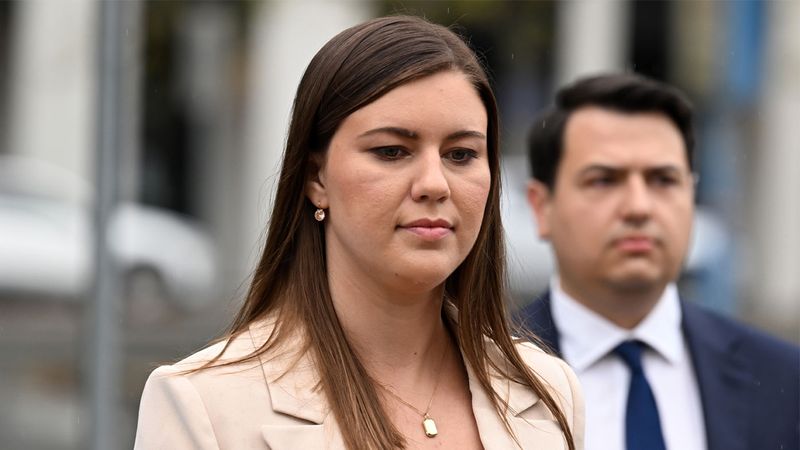 In a police interview from May 2021, Higgins said Lehrmann "made a pass" at her while the pair were waiting for their respective rides home.
"I rebuffed the kiss, mostly out of shock because I wasn't anticipating it," she told the court on Wednesday.
Higgins alleged the incident happened after a staff dinner at The Kingston Hotel, a restaurant near parliament, but said she didn't think too much about it.
She told police during her career in parliament other people had made similar passes at her.
The jury also heard Higgins thought the rape accusation would not be believed because of the workplace disparity between herself and Lehrmann.
The pair worked as Liberal Party staffers – she in an admin role and Lehrmann as an adviser – in the office of former minister Linda Reynolds.
On the night of the alleged incident in March 2019, the pair had been out drinking with colleagues and returned to Parliament House on the way home in the early hours of the morning.
Lehrmann had told Higgins he needed to pick up some documents from the office.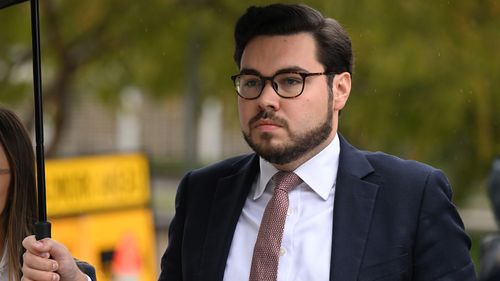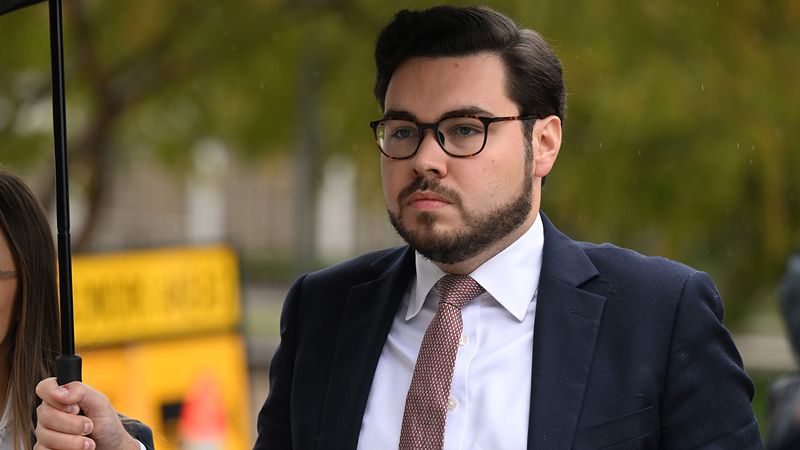 She alleges after the two of them entered Senator Reynolds' office she fell asleep on a couch and woke up to Lehrmann having sex with her.
Recounting the alleged rape, Higgins said she felt "trapped, not human" as Lehrmann hovered over her, grunting and making noise.
She started crying and told him to stop but he continued.
When she returned to work, Higgins told police she feared she would be fired because she and Lehrmann had been in the office after hours which had been flagged as a security breach.
"I knew what had happened to me was wrong, I knew I hadn't consented," she said.
Higgins told police when she identified the incident as a sexual assault to her former chief of staff, "the gears shifted".
"It became less about me and more political in a sense," she said.
Higgins told police she didn't think anyone would believe her and figured Lehrmann's words carried more weight than hers because of his more senior role.
"He was in the office on Monday … He didn't seem ashamed (or) upset," she said.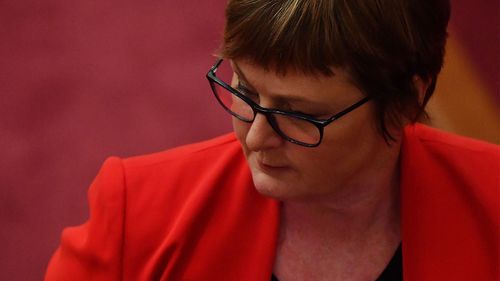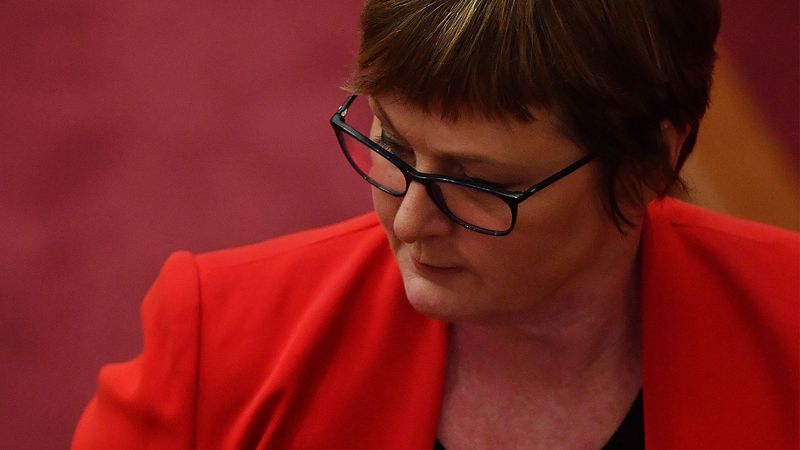 "It just didn't feel like something he wanted to address."
In another interview with police, Higgins said she was aware of the implications the allegations could have on the Liberal Party "the whole way through".
"I was so scared coming forward."
She became emotional as she admitted in hindsight she had made it harder for herself to verify her story because she was scared it would leak and damage the party.
The jury was also played CCTV footage of the bar Lehrmann and Higgins were drinking at with colleagues on the night of the alleged rape.
Over the course of 4.5 hours Higgins is seen to have 11 drinks.
She described herself to police "as drunk as she'd ever been" and admitted her recollection of the night was patchy.