Australia's inflation rate slows to 6.8 per cent in February
Australia's inflation rate has risen 6.8 per cent in the year to February 2023, down slightly on the 7.4 per cent annual rise reported in January.
New data from the Australian Bureau of Statistics (ABS) revealed the growth of the monthly consumer price index (or CPI) fell slightly in February, signalling that Australia had passed the peak of the current inflation cycle.
The figure of 6.8 per cent slightly missed market expectations, furthering the case that the Reserve Bank of Australia (RBA) will pause its current cycle of hiking interest rates when it meets on April 4.
Head of price statistics at the ABS Michelle Marquardt said Australia is now entering an economic phase known as "disinflation".
"This month's annual increase of 6.8 per cent is lower than the 7.4 per cent annual rise reported in January 2023," she said.
"This marks the second consecutive month of lower annual inflation, also known as 'disinflation', from the peak of 8.4 per cent in December 2022."
Ms Marquardt said housing and grocery costs contributed the most to February's figure.
"The annual increase for the Housing group in February (+9.9 per cent) was lower than January (+10.4 per cent)," she said.
"New dwellings grew 13.0 per cent in the 12 months to February which is the lowest annual growth since February 2022 as price rises for building materials continue to ease.
"Rent prices rose again due to the tight rental market, maintaining the 4.8 per cent annual growth recorded in January."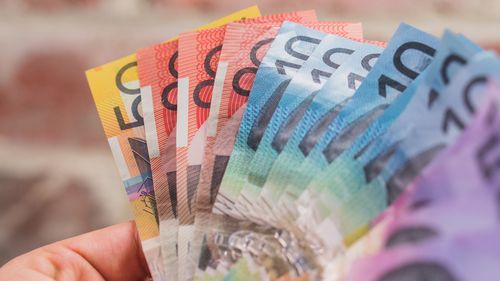 Slowing inflation pushes case for RBA rate hike pause
Today's slowing inflation data now furthers the case for the RBA to pause its current cycle of interest rate hikes, which has been closely watching economic data for signs that 10 consecutive rate hikes were flowing through to the economy.
In a speech following the March rate hike, Lowe noted a pause in April would be considered depending on business surveys, the February unemployment data, the February inflation data and retail sales.
Westpac Chief Economist Bill Evans reiterated that there would likely be a pause in rate hikes in April followed by a final increase in May.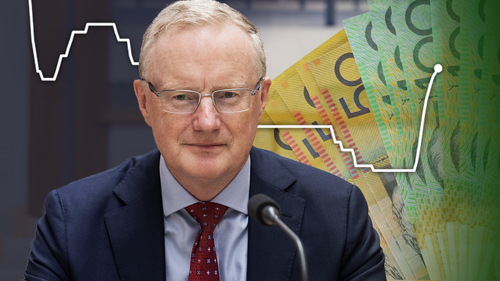 "We now expect a pause in April to be followed by a final increase of 0.25 per cent at the May meeting," he said.
"Prior to the Governor's surprisingly hawkish response to the December quarter Inflation Report where he effectively signalled consecutive rate hikes in both March and April, Westpac had expected that there would be a pause in April with a final hike in May."